Implementation of the project on 'Off the grid sensor-controlled irrigation using bank filtration technology'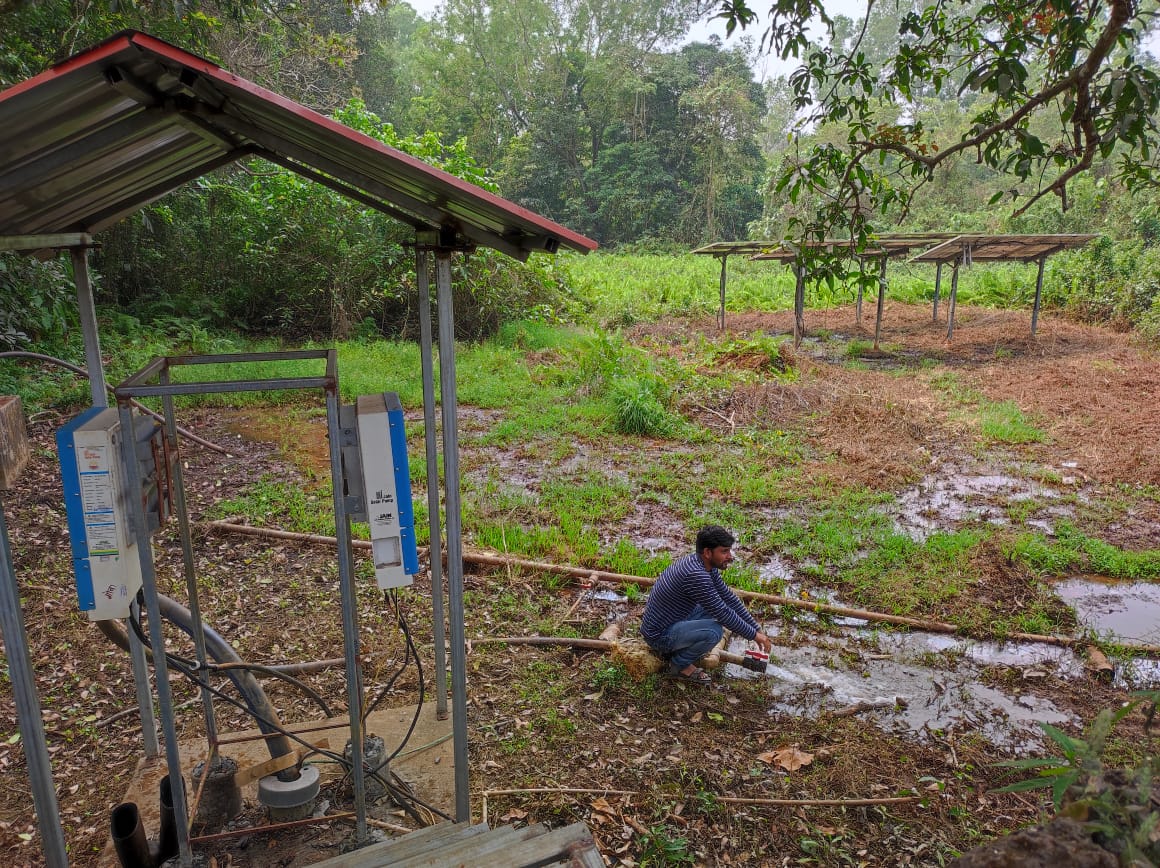 TERI successfully implemented RBF installations along several major rivers in southern India which includes the Kali river, Krishna river, Tungabhadra river and Kapila River in Karnataka and the Sal River in Goa together with lakes that showed the feasibility of the RBF treatment approach in Southern India. Our RBF rural systems implemented were designed for rural communities of about 2,000 to 5,000 people, but larger systems are feasible. The technology of RBF implemented offers an inexpensive means to remove large amounts of contaminants including suspended particles and attenuation of microbes .We provided access to RBF technology which enhances the health of villagers who switch from consuming untreated surface water to cleaner RBF water. Overall, till date seven projects were executed across India to provide clean and sustainable water supply for meeting drinking, domestic and irrigation needs for rural community. One pan India project on Indo-German Competence Centre for Riverbank Filtration where 14 partners from EU and India collaborated to strengthen the cooperation in education, research and innovation between Germany and India in sustainable water resources management.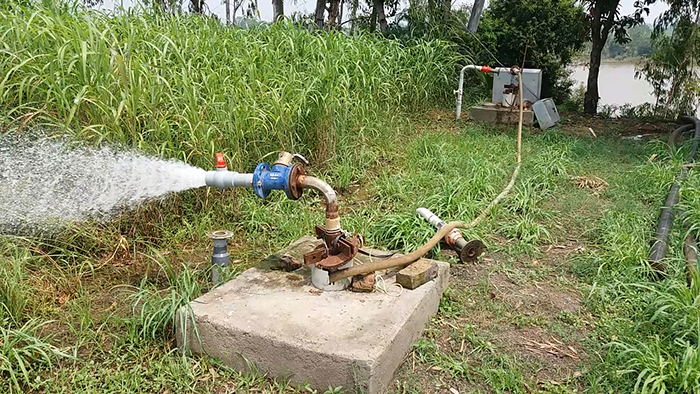 One of the major drinking water supply projects of RBF was implemented along Kishna river basin to provide rural communities with improved drinking water supply which otherwise depend on raw surface water like rivers. This project was funded by National Health Medical Research Council of Australian Government and adopted 4 villages along Krishna river to provide clean and safe drinking water supply to villagers.
TERI also successfully implemented another project "Off the grid sensor-controlled irrigation using bank filtration technology" in collaboration with National Institute of Technology (NIT), Goa sponsored by Department of Science and Technology, Government of India, under the umbrella of Demand Driven Mission - Water Technology Initiative. Aim of the project was to provide clean water to farmers for irrigation through River Bank Filtration (RBF) technology coupled with sensor-controlled irrigation system which is the first of its kind in the region. We installed affordable RBF wells for the treatment of polluted water from Sal River near Mandopa, Navelim and Chauder Cortalim lake ( Nauta Lake) in South Goa, powered by renewable energy source (solar powered pumps) to provide clean water to farmers in off-the-grid areas. Water, with improved quality parameters such as reduced turbidity and bacterial load, supplied through systematic pipeline system helped farmers to obtain better crop produce. Under this project we implemented sensor-based irrigation system controlled via Web/Mobile app which allowed farmers to monitor the irrigation process from home. A water use efficiency model was demonstrated that prevented water loss and maintained the soil quality throughout the field. Daily wage farmers could use the time saved for watering the crops to sell their harvest in the market. Overtime, this system will help farmers financially as well as reduces their labour work and help to reduce ecological loss.