The Asia Foundation's India-U.S. Triangular Development Partnership (TriDeP)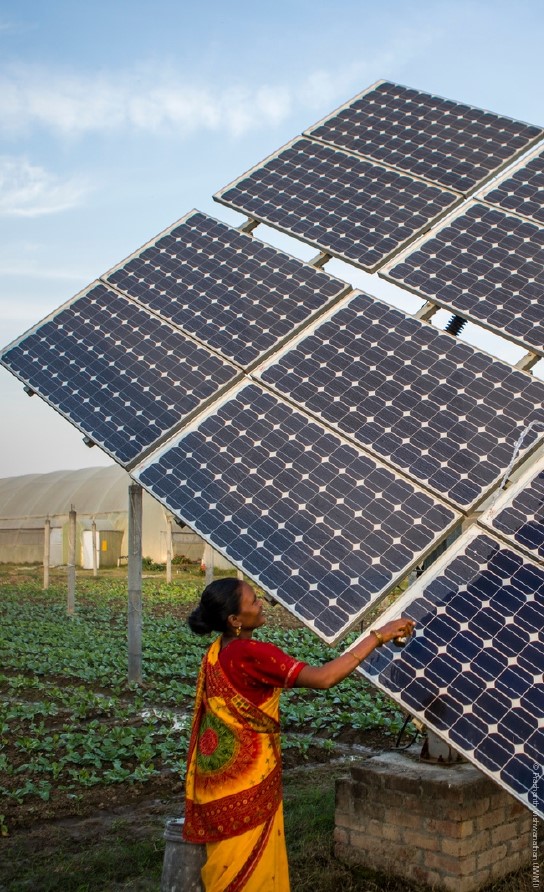 The Asia Foundation through its India- U.S. Triangular Development Partnership (TriDeP), a program funded by USAID, is working toward realizing the vision for an open and free Indo-Pacific, and strengthening India's and the U.S.'s development cooperation footprint in the region and beyond. Renewable energy is among the sectors where India demonstrates policy leadership and technical skills and can provide sustainable solutions.
The overall objective of this study was to identify Indian expertise and relevant institutions in the renewable energy sector and identify countries in the Indo-Pacific region that can benefit from India's expertise through collaborations with the U.S. The study aims to identify opportunities for triangular cooperation partnerships to facilitate the energy transition.
The report maps relevant institutions that can work in the Indo-Pacific countries to advance India's development partnership efforts through co-created solutions in renewable energy policy and regulatory initiatives, innovative products, services, and technologies. Several energy-related initiatives led by India are already underway in the South Asian region. Learning from them, the report provides an overview of the need and demand for low-carbon pathways and solutions in the Indo-Pacific.
Key messages from the report:
1. India holds the fourth position globally for overall installed renewable energy capacity. India's growth and experience in renewable energy deployment can benefit countries in the Indo-Pacific region to improve access to clean energy.
2. With the help of solar energy-backed microgrids, households located in the remotest rural areas of India have finally gained access to electricity. This has generated additional employment opportunities, ensuring electrical connectivity for longer hours, particularly for children's education, farm produce improvement, and improved levels of household security.
3. An analysis of India's renewable energy capacity shows that Indian institutions can support capacity development, share successful business development opportunities, improve knowledge on extending coverage to last mile markets, and develop sustainable business models.