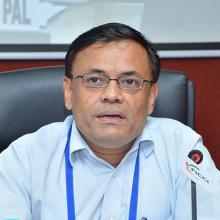 Mr Prosanto Pal
Associate Director, Industrial Energy Efficiency
Prosanto Pal is Associate Director in the Industrial Energy Efficiency Division, TERI. He works with both large industries and energy intensive small and medium enterprises (SMEs) to improve their energy and environmental performance.
He has around 30 years of experience in the energy and environment sectors and has been with TERI for 24 years. At TERI, he has been closely involved in conducting energy audit studies/energy efficiency advisory services in industries; baseline studies under the PAT (Perform, Achieve and Trade) scheme of Bureau of Energy Efficiency; research on development, demonstration and diffusion of cleaner technologies among SMEs; and capacity building activities related to promoting energy efficiency. He leads several multidisciplinary research projects in these areas and has published several papers in international and national journals. He has also authored a book 'Towards Cleaner Technologies – A process story in small scale foundries'.
Mr Pal has been educated in India and the UK. He received his Bachelors degree in Technology from Indian Institute of Technology (Delhi) in Chemical Engineering; Masters in Science from University of Warwick (Coventry) in Manufacturing Systems Engineering and Masters in Process Engineering from University of Strathclyde (Glasgow).