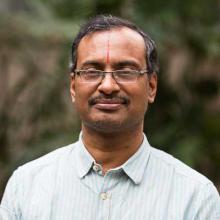 Mr N Vasudevan
Senior Consultant, Industrial Energy Efficiency
N Vasudevan is associated with TERI as Senior Fellow in Industrial Energy Efficiency. He has more than 27 years of experience in the field of energy efficiency and environmental improvements in the industry sector. He is involved in various energy efficiency studies large industries and medium, small and micro enterprises (MSMEs) sectors in India and other countries.
He was closely involved with the Bureau of Energy Efficiency (BEE) in the capacity of knowledge partner in assessing energy performance of energy intensive MSME sub-sectors and providing direction for energy efficiency improvements. He was also a team member in a project supported by Small Industries Development Bank of India (SIDBI) to provide technical assistance to identify and implement energy conservation measures in three MSME clusters – chemical, foundry and forging industries.
The project, supported by UNEP, focused on assessing energy efficiency potential in steel rolling mills in Indonesia and prepared a manual on energy efficient technologies for steel rolling mills. He was also closely involved in a study supported by UNEP in Bhutan that involved evolving waste heat recovery (WHR) options for ferrosilicon and calcium carbide industries and energy efficiency options for steel rerolling mills. He was a member of the project supported by UNDP preparing technology compendium for electric arc furnaces and was a key member in developing energy efficiency and renewable energy options and preparing a brief policy document for Kenya and Ethiopia in a study supported by UNIDO.
He holds a Masters in Energy Conservation and Management and is a Certified Energy Auditor by BEE.