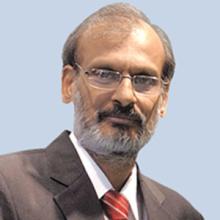 Mr I V Rao
Distinguished Fellow, Transport & Urban Governance
Currently engaged with TERI as a Distinguished Fellow, Mr I.V. Rao has played a key role in the formulation of numerous automotive regulations in India. He has held key positions in different industry/ government bodies and has played a pivotal role in establishing SAE (Society of Automotive Engineers) in India and expanding its activities for industry professionals and engineering students.
In his expansive and accomplished career at Maruti Suzuki spanning 36 years, Mr Rao made significant contribution in the areas of technology transfer, new product planning and development, component localization, quality assurance and service, and manufacturing engineering functions.
Previously he has served as Member, Expert Advisory Group in the Ministry of Road Transport for evolving future regulatory norms for automobiles.
Mr Rao holds a Masters degree in Mechanical Design from IIT, Kanpur.