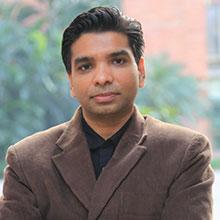 Mr Amit Kumar Singhal
Associate Director, Information Technology and Services
Mr. Amit Kumar Singhal is engaged with the Information and Technology Services Division as its Associate Director of The Energy and Resources Institute (TERI).
With over two decades of experience in IT Operations, delivery & IT Governance, he is a security and efficiency of IT infrastructure expert. Mr Singhal has successfully managed and led large-scale IT projects, overseeing cross-functional teams and ensuring the successful implementation of technology solutions. He is well versed in project management methodologies, such as Agile or Waterfall, which allows to effectively manage resources, timelines, and budgets while maintaining a focus on quality and customer satisfaction.
Prior to joining TERI, Mr Singhal has worked with several MNCs and PSUs and holds a Masters in Computer Applications (MCA).
Email: amit.singhal@teri.res.in