TERI experts on the updated NDCs
---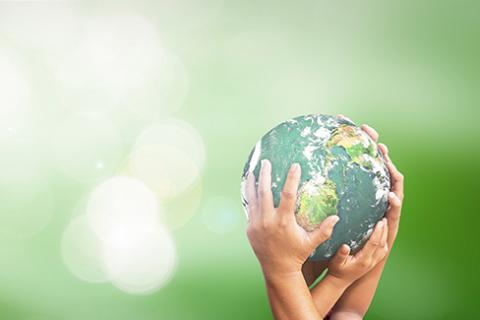 New Delhi, August 4: The updated Nationally Determined Contributions (NDCs) approved by the Union Cabinet on Wednesday reaffirms India's position of protecting the vulnerable sections of its population while pursuing a low-carbon emission pathway to development, say experts at The Energy and Resources Institute (TERI) in New Delhi.
The updated NDCs to be communicated to the United Nations Framework Convention on Climate Change (UNFCCC) focusses on reducing emission intensity of the country's GDP by 45 per cent by 2030, achieving about 50 per cent cumulative electric power installed capacity from non-fossil fuel based energy resources by 2030 and the propagation of a healthy and sustainable way of living – LIFE.
The updated NDCs reaffirms India's position of climate justice to protect the poor and vulnerable from adverse impacts of climate change, noted Dr Vibha Dhawan, Director General, TERI. "India revised emission and clean energy target upwards. The revisions demonstrate the country's confidence in terms of propagating climate justice and clean energy transitions," she said.
Long-time climate negotiator and Distinguished Fellow, TERI, Mr RR Rashmi emphasised the clarity brought in by the updated NDCs on the commitments made at COP26 in Glasgow. "It has removed a lingering doubt by clarifying that 50% of energy by 2030 is to be counted in terms of non-fossil fuel based electricity production capacity."
Mr Rashmi noted that the updated NDCs make it clear that there will be no sectoral emission reduction obligation at least till 2030 since the NDC does not bind the country to any sector specific mitigation target or action.
Dr Prodipto Ghosh, former climate negotiator and Distinguished Fellow, TERI, observed that India is doing far more than its fair share on any yardstick to address climate change. "The updated NDCs are ambitious but achievable, provided concessional finance and technology from developed countries are available," he said.
Mr Ajai Malhotra, Distinguished Fellow, TERI, too emphasised the need for the rich and developed countries to step up and fulfil their commitments. "What remains extremely worrisome is that the rich, developed countries have fallen seriously behind in providing new and additional funding, technology transfer, and capacity building support to developing countries affected by climate disruption."
The updated NDCs, he noted, will reduce the overall emissions intensity of the country's economy and considerably boost its energy efficiency. "Moreover, sensibly deriving from India's national circumstances, it envisages protecting vulnerable portions of our society while pursuing a low carbon emissions pathway en route to achieving the SDGs by 2030," he added.
The enhanced NDCs, said Mr Ajay Shankar, Distinguished Fellow, TERI, "will take India to the forefront in the energy transition needed to save mankind from the disaster of climate change. In the process India will be in the lead in deploying grid level electricity storage."
The NDC on forestry, however, remains unchanged. In terms of forest and tree cover targets of 2.5 to 3 billion tonnes of CO2 equivalent through additional forest and tree cover by 2030, Dr JV Sharma, Senior Director, TERI, pointed out that India is expected to overachieve the target. "As per Forest Survey of India analysis, and the baseline year decided by Government of India as 2005, India is expected to overachieve by 1.25 billion tonnes if target is considered 2.5 billion tonnes. The country is expected to overachieve by 0.75 billion tonnes if target is considered 3 billion tonnes by 2030," Dr Sharma said.
By adopting LIFE – 'Lifestyle for Environment' as a part of the updated NDCs, India is taking forward the concept of sustainable lifestyles as a key measure to combat climate change, said Dr Shailly Kedia, Senior Fellow, TERI. "Measures for promoting sustainable lifestyles cannot be left to governments or markets nor can the burden be put on individuals entirely. Sustainable lifestyles need a basket of policy and market instruments apart from creating mass awareness and social movements."
Emphasising the significance of LIFE, Dr Livleen Kahlon, Senior Fellow, TERI, said the focus should be on citizen centric approach to combat climate change. "We need to connect with the youth and help them embark on a journey of learning about climate change and bringing a paradigm shift in their behaviour. In practical terms, an integration of climate knowledge and skills into existing education systems will equip our young citizenry to respond to climate change to trigger strong social and environmental awareness."
The updated NDCs underscore the importance of early action, says Manish Kumar Shrivastava, Senior Fellow, TERI. "The ramped up economy wide targets on emission intensity indicate a belief within the government that India is on a relatively higher learning curve of energy efficiency as well as path to structural shifts in economy. This is by and large driven by domestic public expenditure. The message to the world is clear. Early aggressive investments and fulfilment of obligations on finance by industrialized economies can potentially put the world on a higher path of low carbon transition."
About TERI
The Energy and Resources Institute (TERI) is an independent, multi-dimensional research organization with capabilities in policy research, technology development, and implementation. Headquartered in New Delhi, TERI has regional centres and campuses in Gurugram, Bengaluru, Guwahati, Mumbai, Panaji, and Nainital, supported by a multi-disciplinary team of scientists, sociologists, economists, engineers, administrative professionals, and state-of-the-art infrastructure.
For more details, contact:
P Anima: animap@teri.res.in
Sumit Bansal: sumit.bansal@teri.res.in