TERI experts recommend provisions for Green Fund, and river policies at State and Central levels in Union Budget 2023-24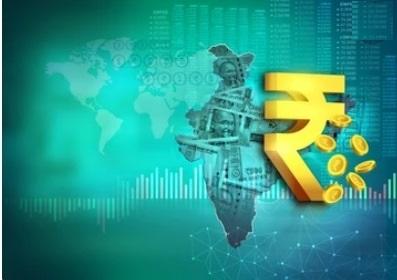 New Delhi, January 25, 2023:With the Union Budget 2023-24 to be presented in Parliament on February 1, experts at The Energy and Resources Institute (TERI), suggested a host of measures that will aid build in the concepts of sustainable development, climate resilience, and just transition into the core of the annual budget.
Dr Vibha Dhawan, Director General, TERI, pointed out that the Union Budget 2023-24 will be the first to be presented since India announced the Long-Term Low Emission Development Strategies (LT-LEDS) to achieve the net zero emission goals by 2070. "It is imperative that the vision of long-term transition is embedded in the annual budgets, as the fiscal policy not only alters incentive structure for consumer and producer choices, but it also sends a strong signal to the private sector for technology adoption," she said.
In order to bring down the material intensity of India's development trajectory, Dr Dhawan suggested that the budgetary allocations for yet-to-be-built infrastructure must account for the needs of green planning, particularly the promotion of energy-efficient building designs, sustainably produced materials and the use of renewables.
She added that the "green" efficiency of subsidies needs to be enhanced by prioritising greener alternatives, such as biofertilizers and nano-fertilizers. "We need to align the LiFE initiative with the promotion of solar energy by targeting high power-consuming households. A combination of generation-based incentives for installing solar rooftops with higher peak tariffs will encourage high power-consuming households to invest in solar rooftop systems," Dr Dhawan said. She further added that the range of options that the recently amended Energy Conservation Act offer can be innovatively utilized for bringing down the cost of transition as well as distribution and enforcement of national targets to a wider set of actors.
In his recommendation, Mr Ajay Shankar, Distinguished Fellow, TERI, and former secretary, Department of Industrial Policy and Promotion, Government of India, noted that with the need to divert the cess on coal to "make good the shortfall in GST revenues of the states" now over, the money collected as cess could be used as a 'Green Fund'. "It could be used to create a Green Equity Fund which could provide equity to start-ups and pioneering energy transition projects. It can also be used to provide Viability Gap Funding for energy transition projects," he added.
Suggesting the need for a river policy at the central and state-levels, Dr SK Sarkar, Distinguished Fellow, TERI, and former Secretary, Ministry of Water Resources, said, "The River Policy should adopt various principles such as river as living entity, river basin as a planning unit, river water for ecosystem, requirement enhancing resilience, mapping revenue records for understanding river flow, and adopting nature-based solutions." He suggested the states be incentivized in the Union Budget for preparing the State River Policy, while the Central River Policy should be framed in consultation with stakeholders including states.
Emphasizing the need for improved management of water resources in the event of deepening climate change impacts, Dr Sarkar observed that the Union Budget should incentivize the states for enhancing artificial recharge of ground water.
He also pointed out the need to look into specific issues of states which still have less than 50% tap water connection, and incentivize through budgetary provisions the process of undertaking tap water connection to enable the process to be completed by 2024.
With the recent years witnessing a rise in the incidence of crude oil spillage in the country, Dr Banwari Lal, Senior Director, TERI, suggested provisions in the Union Budget or tax /GST relief to oil companies that adopt green technologies or environment-friendly solutions and products to restore oil contaminated sites.
With 2023 marking the mid-point since the adoption of the Sustainable Development Goals and the Paris Agreement, Dr Shailly Kedia, Associate Director, TERI, drew upon the need to use Green Budgeting as a tool for systematic mapping and tracking funds, outlays, expenditures, and policies which, in turn, can support integration of green objectives. "Statement 12 and Statement 13 in the Union Budget are on Gender Budget and Child Budgeting respectively. To give further impetus on environmental goals and equity, Union budgeting should include Green Budgeting as the third pillar of issue-based budgeting processes," she added.
About TERI
The Energy and Resources Institute (TERI), based in India, is an independent, multi- dimensional research organization with capabilities in policy research, technology development, and implementation. An innovator and agent of change in the energy, environment, climate change and sustainability space, TERI has pioneered conversations and action in these areas for nearly five decades. Headquartered in New Delhi, it has centres in six Indian cities, and is supported by a multi-disciplinary team of scientists, sociologists, economists, engineers, administrative professional and state-of-the-art infrastructure.
For more information, contact:
P Anima – animap@teri.res.in
Sumit Bansal – sumit.bansal@teri.res.in