High on social agenda, but could be greener: TERI's view on Budget 2019
---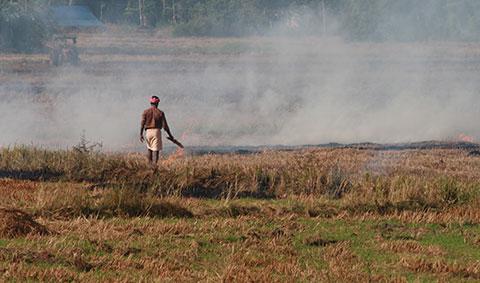 Though an interim budget, it includes some new schemes that can have far reaching impact. An important one is the scheme of cash transfer to farmers. The scheme could have been made conditional to performance on specific state-relevant issues like linking it to land improvement, water use efficiency or region specific performance like management of crop residue in states like Punjab, Haryana and UP. This could have also been linked to MGNREGA (e.g. by provision of irrigation on private holdings) thereby, reducing the fiscal burden of the government or with agro-forestry, addressing an important part of India's Nationally Determined Contribution basis the Paris Agreement.
Environment and climate change issues hardly found mention in the budget. The finance minister emphasised the rejuvenation of rivers and water bodies as among the grand vision for the next ten years. Increasing the use of bio-fertilizers and bio-pesticides and reducing the use of chemical fertilizers and pesticides is an important aspect of cleaning rivers and water bodies, which the Budget could have addressed.
Establishment of a new department for fisheries and Rashtriya Kamdhenu Yojana (RKY) appear as good steps. But simply establishing a Department might not help to bring sustainability in fishing unless the key issues such as tackling over fishing or management of mechanization of fishing vessels are addressed. RKY can also have risks, and it needs careful planning and implementation to ensure that the activities of RKY do not conflict with our bio-diversity objectives and protection of indigenous varieties.
The pension scheme for the unorganised workers is to be appreciated and also the increased allocation for micro irrigation. The budget claims that 8 crores households will have LPG connection under the UJJWALA scheme. However, there is evidence that many households continue to depend on biomass (in spite of having LPG connections) due to price and income considerations. We also believe that LPG, because it is a fossil fuel, is not a long term solution; electricity from renewable sources remains the long term solution. For these households poor and those for whom affordable and reliable electricity is still distant, clean biomass needs support in the short to medium term.