Webinar on marketing products from waste
Ms Mehar Kaur
Online
Large amounts of Municipal Solid Waste (MSW) generated has become an increasing problem in all tourist destinations. To manage the waste generated effectively and decrease the amount of waste ending up in landfills, GIZ and TERI under the Indo-German project titled 'Development and Management of Waste NAMA (Nationally Appropriate Mitigation Action (NAMA) in India' has been collaborating with Directorate of Municipal Administration (DMA), the Goa Waste Management Corporation (GWMC) along with the Corporation of the City of Panaji (CCP) for better waste management practices in the coastal state.
As part of the project, TERI is conducting a series of seven webinars on better waste management practices to hone the skills and enhance capacities of urban local body officials from 14 municipal councils in Goa.
On February 28, 2020, at 15.00 – 16:30 IST
The fifth webinar on 'Marketing products from waste' will introduce the participants to different by-products derived from waste, the role of EPR in promoting recycling and secondary use of plastics, and the role of government in promoting the use of products from waste.
Speaker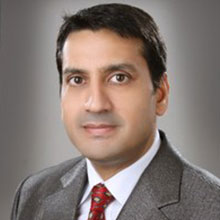 Mr. Amit Saha Founder, and CEO, PRO India Recycling
Amit Saha is a global level business manager, with 30 years of diversified experience in the FMCG and Auto Sector. He has led business transformation & change management, policy advocacy, sustainability & climate plans for companies at global and regional levels. Role as Chief Sustainability Officer in Coca Cola had been focused on managing stakeholders & relationships with govt. representing the company in industry bodies like CII, leading industry forums and shaping conversations on issues at national scale like water, plastics, air, solid waste - towards sustainability, risk management & business continuity.
Post second MBA degree, this time with ISB & Wharton, Amit decided to take sustainability beyond Coca-Cola. Amit jumped into the startup in 2018 to create an ecosystem around plastics. Amit founded Pro India recycling with the aim of bringing littered plastics back to give to second life & create value. A social but for-profit enterprise, Pro India aims to clean India by creating circular economies using plastics as currency. Generating and sharing value with the waste pickers at the bottom of the pyramid. This People, Planet and then Profit objective (3P) resonated well with the Reduce, Reuse and Recycle (3R). Amit adds 3Rs more– rethink, redesign, and replace! Pro India is also working on 2Rs – Return plastics and Repurpose.
Amit is a thought leader, and out of the box thinker with a solution-centric approach and ability to deal with ambiguity. Driven with an entrepreneurial spirit and passion to fructify ideas into businesses. Managing impactful communication, shaping industry conversations, analyzing and evaluating business ideas, scaling up or turning around businesses.
Amit is a seasoned practitioner with hands-on experience of P&L management, strategic planning, sales & business development, supply chain management, through people management and culture building. Delivered global level assignments and managed large teams spread across multiple geographies. Implemented large scale business transformation through sales force automation, re-engineering manufacturing, sales & logistics processes.
Moderator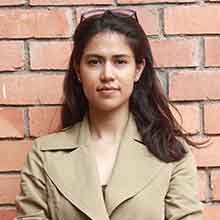 Mehar Kaur Research Associate and Area Convenor, The Centre for Waste Management, TERI
Mehar Kaur is a Research Associate and Area Convenor at TERI in the Centre for Waste Management Area. She has worked on multiple projects for municipalities including East Delhi, South Delhi, and North Delhi Municipal Corporations to audit their primary waste collection services and mechanized sweeping respectively and develop recommendations for improving the efficiency of East Delhi's primary waste collection and of North and South Delhi's mechanical road sweepers. She is currently working on developing and managing the waste NAMA in Varanasi, Uttar Pradesh to establish a baseline of current waste management practices and develop a pilot implementation project for improved waste management. She has prior experience of working with a waste collection firm, Eco-Wise Noida, India where she networked with various private and government stakeholders to improve their waste collection services.