Webinar on 'Information literacy: Knowing the right news in the digital age'
Ms Reeta Sharma
Online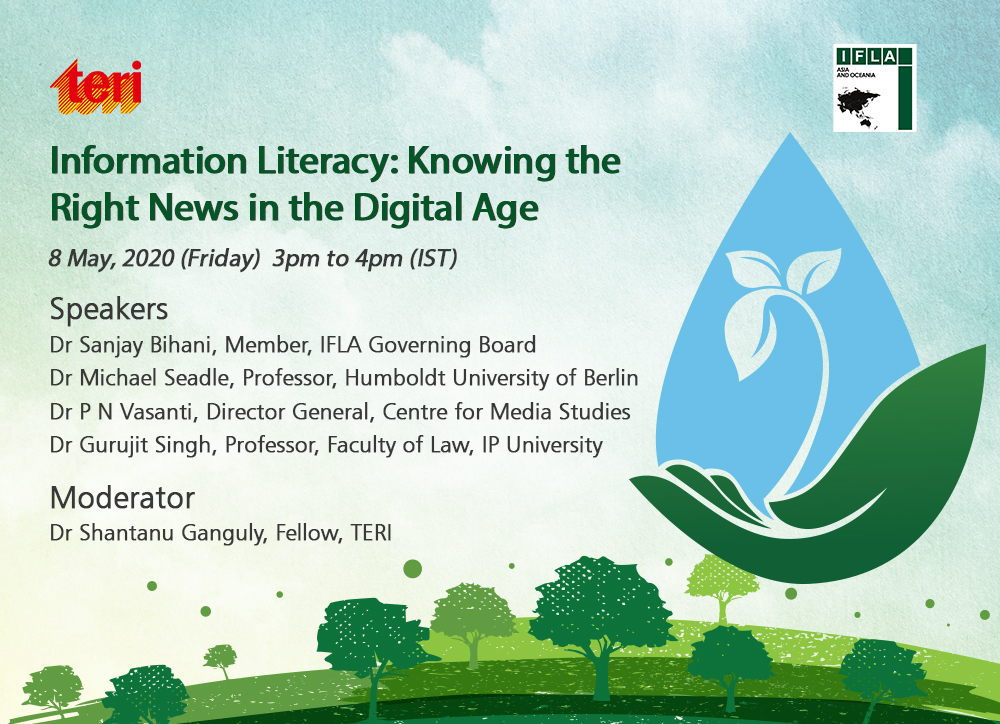 TERI and IFLA (International Federation of Library Association) conducted a live and interactive information literacy webinar focussing on present days misinformation at 3:00-4:00 PM.
Access to accurate information is an integral component of free expression and essential to academic research and public information system including health and civic engagement, especially during a natural disasters or pandemic with both misinformation and disinformation. Information literacy has become a chillingly vital prerequisite to responsibly consume and disseminate information.
Webinar sessions of 'Knowing the Right News' is a response to the problem of disinformation. As the public faces renewed concerns about misleading contents amid COVID-19 pandemic, IFLA and TERI has tailored this webinar to provide timely examples and activities to help strengthen information literacy, impact of misinformation in different digital media, legal implications, and skills to choose selected information in such time. Participants will learn how to better defend themselves against false news, which information source to depend and how to support balanced digital media consumption for their news requirements.
---
---
On 8th May 2020, 03:00 PM - 04:00 PM IST
The session explored the nexus of coverage on spread of misinformation during an emergency response where large number of civil society members are involved. Examples such as common myths, COVID-19 health crisis, natural disasters and the prevalence of many different forms of disinformation that flood our social media feeds. Major focus areas will include
What is the difference between misinformation and disinformation?
What misinformation is spreading? How it spreads?
What impact it creates on humans and society?
How to choose authentic and reliable information?
Speakers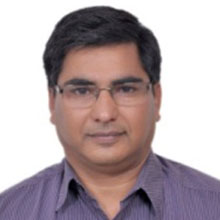 Dr Sanjay Bihani Member, IFLA Governing Board
Sanjay Kumar Bihani is recently elected and appointed as Chair of IFLA-Division V (Regions) covering regions of Africa, Asia & Oceania and Latin America and Caribbean and a Member of IFLA Governing Board and IFLA Professional Committee for 2019-2021.
During the last 30 years, he worked with the Ministry of External Affairs of the Government of India and served in New Delhi as well as on diplomatic assignments at Indian Diplomatic Missions in Bangladesh, Nepal and United Kingdom. He also served with the High Commission of India in Dhaka (1994-1997), Embassy of India in Kathmandu (2000-2003) and High Commission of India in London (2010-2013).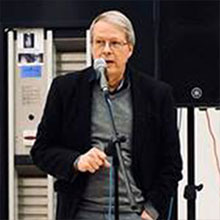 Prof Michael Seadle Professor, Humboldt University of Berlin
Prof. Dr. Michael Seadle has written on a wide range of subjects including research integrity, research methodology, digital archiving, copyright, digitization, computing management, and German history. He has been principal investigator on grants from the German Research Foundation (DFG), the National Science Foundation (NSF), and the Institute for Museum and Library Services (IMLS). His current research areas are research integrity and long term digital archiving. For almost twelve years he was Director of the Berlin School for Library and Information Science at Humboldt-Universitat zu Berlin. For six years he was Dean of the Humanities Faculty, and Deputy Dean for two years. He was editor of Library Hi Tech for 20 years and is still editor-in-chief of World Digital Libraries. He still chairs the University's Commission on Research Malpractice. Internationally he is past chair of the iSchools, which currently has 100 member schools, and he now serves as its executive director. He is director of the HEADT Centre (Humboldt Elsevier Advanced Data and Text Centre) and leads its research integrity unit.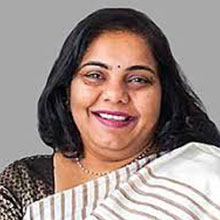 Dr P N Vasanti Director General, Centre for Media Studies
Ms. P.N. Vasanti is director of Centre for Media Studies (CMS). She is a researcher and specialist in studies on media habits, policy issues in broadcasting and media consumption patterns. Her expertise includes the electronic media and its influence with special reference to women, children and development. Ms. Vasanti writes a fortnightly column titled 'Fine Print' on Media in Mint, the business newspaper of the HT Media group.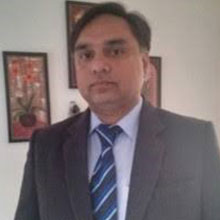 Prof Gurujit Singh Professor, Faculty of Law, IP University
Dr. Gurujit Singh, Faculty of Law is associated with University School of Law & Legal Studies, Guru Gobind Indraprastha University for last 14 years. His area of interest are Information Technology Law, International law & Intellectual Property Law. He participated and deliberated various legal issues pertaining to Law & Technology, IPR issues at national and international forums.
Moderator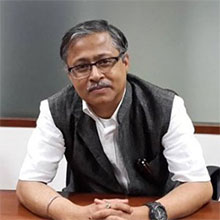 Dr Shantanu Ganguly Fellow, Knowledge Management Division, TERI
Shantanu is a professional incumbent with a profound knowledge in implementation of Knowledge Management system. At present he is working as the Fellow in the Knowledge Management Division of TERI and recipient of "Roll of Honour" for outstanding contribution in the organization. Shantanu has handled several leading projects of TERI. He has been an integral part of the projects of bi-lateral, multi-lateral and government bodies, in setting up their knowledge management systems, database management systems and devising communication strategy and content management. He has also developed several Professional Development Programmes, and given a new dimension to the capacity building programmes. An excellent orator in Infopreneurship, Knowledge Management, Business Communication Strategy, Project Management and Social Media Marketing and Digital Marketing.