Webinar on Implementing India's first Forest NAMA On Sustainable Fuelwood Management in Assam
Ms Priya Sharma
Online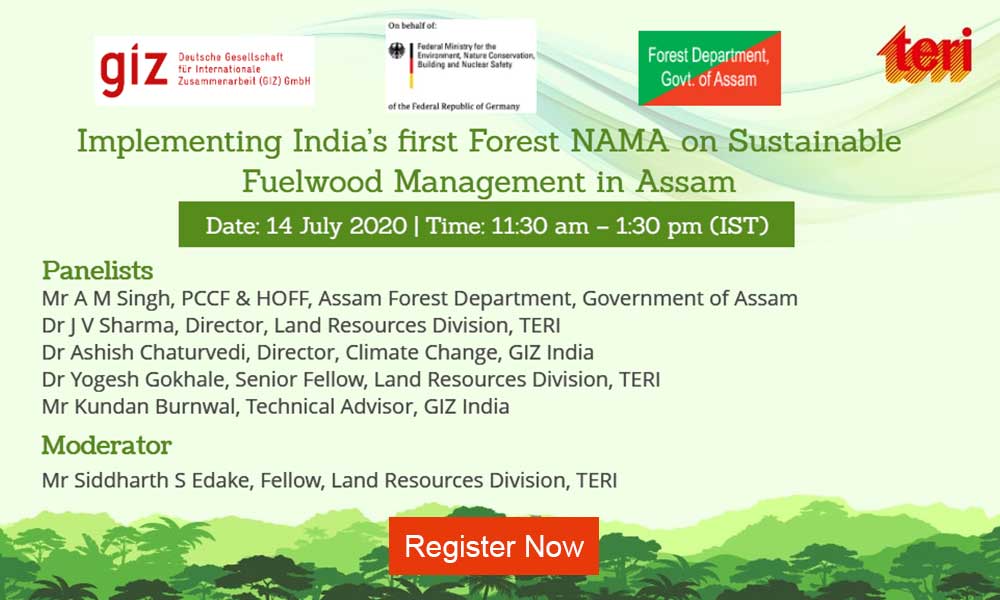 Unsustainable fuelwood extraction is one of the key drivers of forest degradation and deforestation in India. More than 200 million people of the Indian population are extracting fuelwood from the forests. A large part of this fuelwood is directed towards meeting household cooking needs. In Assam, around 72% of the households are extracting fuel wood from forests annually which leads to the degradation of the quality of forests and land and has also decreased the forest cover. GIZ and TERI have been involved in implementation of India's first Pilot Forestry NAMA on Sustainable Fuelwood Management in 6 forest divisions namely Sonitpur East and West, Nagaon and Nagaon South, Cachar and Dibrugarh. With active support of Assam Forest Department, Assam Energy Development Agency and Assam Branch of Indian Tea Association the project is getting implemented in Forest Villages, Forest Fringe Villages and selected Tea Estates in the state to address knowledge, planning, financing and communication gaps towards enhancing forest carbon stock through conservation and plantation; reducing fuelwood demand by promoting fuelwood saving technologies. The project has been able to deploy clean cooking technologies to 15,000 households such as Improved Cook Stoves developed by AEDA (Sukhad model) in convergence with Pradhan Mantri Ujjwala Scheme, facilitated plantations over 1000 hectares and to achieve total emission reductions of 84,000 tCO2e. Thus, Pilot forestry NAMA has showcased pathways to achieve sustainable fuelwood management through a balanced mix of the supply and demand side management options to meet the varying needs of fuelwood consuming regions and communities in Assam.
This webinar will discuss experiences of implementation of various activities under India's pilot Forestry NAMA in Assam and its relevance, opportunities of up-scaling. The project is also contributing for creation of additional carbon sink of 2.5 to 3 billion tonnes of CO2 equivalent through additional forest and tree cover by 2030 in order to achieve India's forestry NDC targets.
On 14th July 2020, 11:30 PM - 01:30 PM IST
---
---
Speakers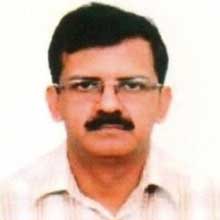 Mr A M Singh PCCF & HOFF, Assam Forest Department, Government of Assam
Shri Arvind Madhav Singh is an Indian Forest Service(IFS) officer of 1986 batch from Assam segment of Assam Meghalaya Cadre. During his illustrious service period of more than three decades , he rendered service to many posts in Centre Government as well as in State Government ,some of them are Chairman, Pollution Control Board, Assam, Joint Secretary to Government of India (Ministry of DoNER from 2013-2016), Inspector General of Forests (IGF) & Deputy Inspector General of Forests,(DIG) in Ministry of Environment & Forests& Climate Change (2009-2013), Govt. of India, Professor, Indira Gandhi National Forest Academy (IGNFA), Dehradun, (2003-2007); Associate Professor, Indira Gandhi National Forest Academy (IGNFA), Dehradun, (1999-2003) besides various assignments in Assam. He had also represented India in many international forums such as United Nations Forum on Forestry (UNFF), FAO, World Forestry Congress, CITES etc. He was one of the expert members in ITTO. Yokohama , Japan on behalf of SE Asia from 2011-13 also An expert in Joint Forest Management, Sustainable Forest Management & Forest Certification at National and International level and member of different committees.
Dr Jitendra Vir Sharma Director, Land Resources, TERI
Dr Sharma holds a doctorate degree in economic valuation of forest ecosystems. He has nearly 34 year' experience in leading, coordinating and managing projects and activities in the forestry sector. Dr Sharma has coordinated and implemented donor-funded projects from both a governmental perspective (as an Indian Forest Officer) and as Director of the Forestry and Biodiversity Division at TERI. He also has extensive expertise in global forest policy and international negotiations and has been a negotiator on behalf of Government of India to the United Nations under the UNFF process. As Deputy Inspector General (DIG) Forest Policy and Forest International Cooperation, Ministry of Environment, Forests and Climate Change (MoEFCC), he was responsible for international cooperation including negotiations. Dr Sharma coordinated with FAO and Asia Pacific Forestry Commission on behalf of Government of India. As National Focal Point he organised the 21st session of the Asia Pacific Forestry Commission in 2006. Dr Sharma was the key organiser and co-chair for a country led initiative on the Payment for Ecosystem Services under United Nations Forum on Forests hosted by the Government of Germany, Berlin.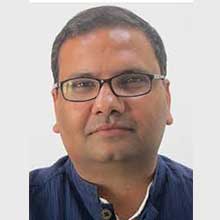 Dr Ashish Chaturvedi Director Climate Change, GIZ India
Ashish Chaturvedi, Director Climate Change, GIZ India has over 19 years of professional experience and specializes in climate change mitigation, waste management, sustainable consumption and production, and environmental policy. His current focus is on issues related to the circular economy and the drivers for Green Transformations. Ashish led the Policy for Environment and Climate component of the bilateral Indo-German Environment Programme. He advised the Indian Ministries and Departments at various levels of Government and implemented projects in the area of waste/resource management, climate change and economic instruments. He was a part of a multi-stakeholder group responsible for drafting the E-Waste Law in India and has been a member of multiple committees at the state and national government level. Ashish has published extensively in books, journals and general interest magazines. He has also presented at various national and international conferences. A PhD in Economics from the University of California at Irvine, Ashish's PhD thesis explored the role of influence activities on the electoral process, policymaking in environments characterized by asymmetric information and quality of public good provision by non-government organizations.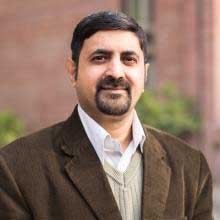 Dr Yogesh Gokhale Senior Fellow, Land Resources Division, TERI
Dr Yogesh Gokhale holds a doctoral degree in Botany from Mumbai University. He currently works as Senior Fellow with The Energy and Resources Institute (TERI), New Delhi. He has more than 15 years of experience of working on diverse aspects of natural resource management, monitoring, and evaluation of watershed projects and ecological assessments of various ecosystems in different parts of India.
He has extensively worked on people and forest interface issues regarding conservation of biological resources such as sacred groves in India for past several years. Some of his research topics include forest ecology, non-timber forest produce, medicinal plant conservation, community forestry, eco-development, and national and international biodiversity policy issues.
He completed his postdoctoral work at the Indian Institute of Science, Bangalore on biodiversity policy. Before joining TERI, he worked with the Ministry of Environment, Forest and Climate Change, Government of India, on the issues related to Convention on Biological Diversity.
At TERI, he is involved in a number of projects mainly related to natural resource management, carbon forestry, impact assessments, and biodiversity conservation. He has extensively published in national and international scientific journals, newspapers, and other media.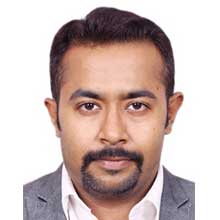 Mr Kundan Burnwal Technical Advisor, Deutsche Gesellschaft für Internationale Zusammenarbeit (GIZ) GmbH, India
Kundan Burnwal is climate change policy and carbon market expert with more than twelve years of experience and an in-depth technical knowledge on development, implementation and evaluation of projects on climate change, forestry and carbon markets. He is currently working as a technical advisor at GIZ and as part of his current role he is extensively involved and leading some of the work on carbon markets, climate change mitigation and forestry. He is also working on climate change policy, climate finance, e-waste and plastic waste management issues. He has authored and led the development of an internationally approved REDD+ (Reducing Emissions from Deforestation and Forest Degradation) methodology, first from South Asian region, and several Clean Development Mechanism projects in various sectors. He has represented GIZ India at several national and international forums and has written extensively and in 2013 authored a book titled 'Air Pollution Abatement Through Trees and Subsequent Greenbelt Development'. Kundan has master's in Environment Management from the Forest Research Institute (FRI), Dehradun, India.
Moderator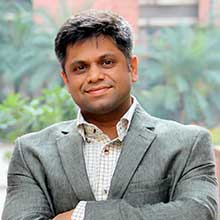 Mr Siddharth Edake Fellow and Area Convener, Centre for Biodiversity and Ecosystem Services, TERI
Mr Siddharth Edake is a Master's of Science (M.Sc.) in Biodiversity and currently is working as a Fellow and Area Convener of the Centre for Biodiversity and Ecosystem Services (CBES) at The Energy and Resources Institute (TERI), New Delhi. For more than a decade, he has focused on conserving forests and biodiversity across India through research and action. His passions include wildlife photography and traveling.