Webinar on DBT-TERI Ideation Platform
Dr Reena Singh
Online
---
Nanobiotech@DBT is organizing a Webinar on DBT-TERI Ideation Platform on April 24, 2020 from 11 am to 12:00 pm.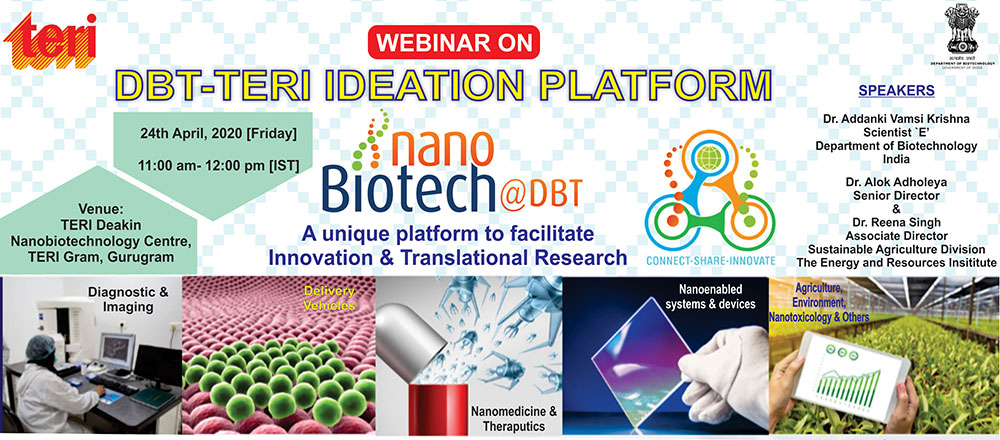 Nanobiotech@DBT is a unique platform to facilitate innovation and translational Research in five major thrust areas of Nanobiotechnology, viz. Diagnostics and Imaging, Delivery Vehicles, Nanomedicine & Therapeutics, Nanodevices and Agriculture & Environment. This platform is an initiative by the Department of Biotechnology (DBT), Ministry of Science & Technology, Govt. of India and taken forward by TERI-Deakin Nanobiotechnology Centre (TDNBC), Gurugram. The aim of this platform is to bring together academicians, researchers, industries and other stakeholders on a single platform to address important and critical scientific and technical challenges through translational research in the five thrust areas of nanobiotechnology. The end goal is to educate, inspire, and enrich the nanobiotech community to bring effective solutions to the relevant scientific and technological challenges through collective brainstorming.
On 24th April 2020, 11:00 AM - 12:00 PM
Aim
The proposed webinar will bring together selected academicians, industries and other stakeholders to learn about this platform and engage in discussions and suggestions on how to make the best use of this platform and strategies to build effectiveness and expansion of the platform to the entire nanobiotech community.
*Note: The interested participants can attend the meeting through video-conferencing.
Speakers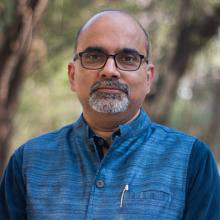 Dr Alok Adholeya Programme Director, Sustainable Agriculture, TERI
Dr Alok Adholeya leads the team on mycorrhizal research, micropropagation technology, Nanobiotechnlogy and plant tissue culture and molecular biology. Dr Adholeya's career has been largely devoted to finding and developing ways to harness the power of microbes, particularly mycorrhizae, to increase the productivity of crop plants and to restore degraded and industrial overburden lands.
Dr Adholeya has chaired numerous advisory committees on agriculture and bioremediation and is an invited speaker at many international forums. Currently, he chairs a major Task Force on Biological Agents in the Department of Biotechnology (DBT), Ministry of Science and Technology, Government of India, besides being member of the Nanobiotechnology Taskforce in DBT. His work has been published in over 170 research papers in reputed national and international journals and he is also a member of the editorial boards of many of these journals. He has guided 22 doctoral students and many masters' students to date and has been an Honorary Professor of Deakin University, Australia since March 2010.
Many awards and honours have come his way, such as the Young Scientist Award in 1999, and the Biotech Product and Process Development and Commercialization Award 2004 by the Ministry of Science and Technology, Government of India.
Dr Adholeya is a Ph.D from the Department of Microbiology, GB Pant University of Agriculture & Technology, Pantnagar and Jiwaji University, Gwalior, India and a Post-Doctoral Fellow at United States Department of Agriculture, Philadelphia, USA. He also worked as director, Product and Technology Development in Mycorrhizal Applications, Oregon, USA, between 2014 and 2017.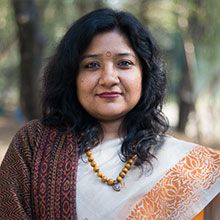 Dr Reena Singh Associate Director, Sustainable Agriculture, TERI
Dr Reena Singh is a mycorrhizologist with a doctorate in microbiology. She has been working on the execution and diffusion of greener and sustainable agriculture solutions in India for over 20 years.
Her experience ranges from programme formulation through project implementation, as well as outreach through trainings, workshops, seminars, and conferences. Her exposure combines different facets of biofertilizers, wasteland reclamation industry as well as research domain. Currently, she is responsible for research activities in the fields of mycorrhiza, reclamation technology applications, and quality aspects of mycorrhiza; including dealing with transnational clients/partners. She is well-versed in developing and working in large global projects involving multi-nations and multi-stakeholders, such as Indo-Swiss (biofertilizer project), Indo-Finland (Rhizocompost project), and FP7 Biorefinery network project.
Moderator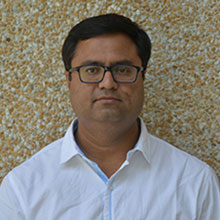 Dr Mukul Dubey Associate Fellow and Area Convener of the TERI-Deakin Nanobiotechnology Centre (TDNBC), Gurugram
Dr Mukul Dubey is presently working as an Associate Fellow and Area Convener of the TERI-Deakin Nanobiotechnology Centre (TDNBC), Gurugram, India. He is also an Honorary Fellow in the Faculty of Sci Eng & Built Environment at the school of Life & Env Sciences, Deakin University Australia. His core research interest is in solar photovoltaic, nanodevices, semiconductor optoelectronics and photonics. Prior to TDNBC, Dr. Dubey was heading the solar energy division of the Sardar Patel Renewable Energy Research Institute (SPRERI), Gujarat. At SPRERI, Dr. Dubey led a pilot scale project on hybrid solar thermal, solar PV and Biogas based cold storage system. Dr. Dubey has received his Master's degree in Physics from IIT-Delhi and PhD in Electrical Engineering from South Dakota State University (SDSU), South Dakota, USA. He also underwent 3 years of postdoctoral training at SDSU, USA. With 7 years of experience, Dr. Dubey has published several peer reviewed research papers in international journals and conferences. He has two US patents and several awards in his name.