U20 Mayoral Summit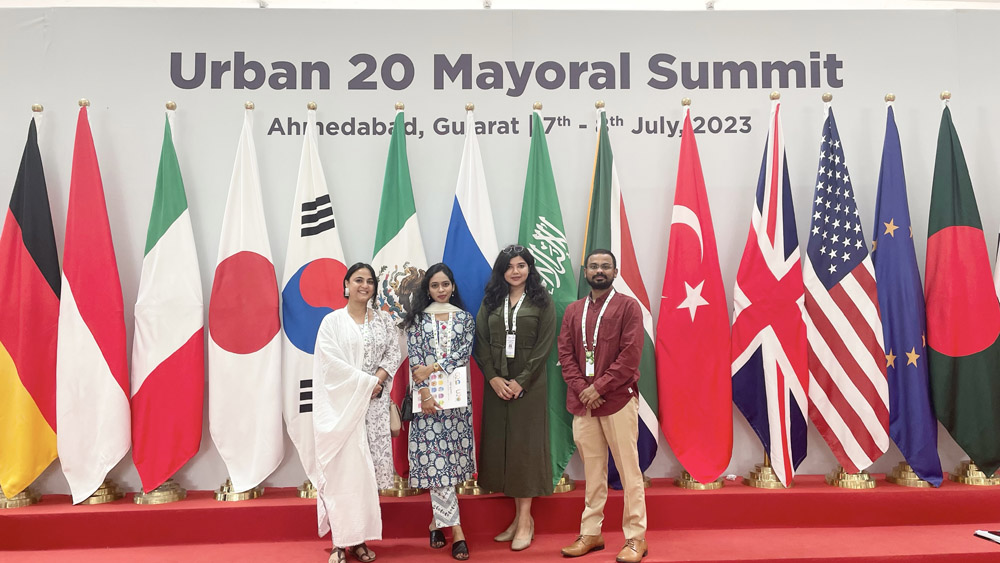 July 7-8, 2023 | Ahmedabad 
About U20 Mayoral Summit
Urban 20 is a city diplomacy initiative that brings together cities from G20 member states under a common framework to discuss global economic, climate and development issues. The U20 initiative is permanently convened by C40 Cities and United Cities and Local Governments, under the leadership of a chair city that changes each year. The city of Ahmedabad chaired Urban 20 (U20) 2023, following a handover from Jakarta, the U20 2022 chair.
The summit brought together city mayors across the globe and representatives of national and international organisations to discuss and affirm the role of cities in propelling global development agendas by encouraging local-level policies and peer to peer cooperation. A range of deliberations and discussions were centered on various priority areas such as Reinventing Frameworks for Urban Governance, Catalyzing Digital Urban Futures, Encouraging Environmentally Responsible Behaviours, Ensuring Water Security, Accelerating Climate Finance, and Championing Local and Cultural Identities. These priorities are based on futuristic urban development of the cities.
TERI's Participation in U20 Mayoral Summit
TERI as a knowledge partner participated in the U20 Mayoral Summit held in Ahmedabad from July 7-8, 2023.
TERI experts contributed to developing background research papers on two of the areas of U20- 'Encouraging Environmentally Responsible Behaviours' and 'Ensuring Water Security', which laid foundation for meaningful discussions. The team also met with the Mayor of Visakhapatnam, Smt G Hari Venkata Kumari, to discuss ongoing efforts under the project- 'Transformative Climate Action using Participatory data driven decision making platforms (T-CAP)' in Visakhapatnam.
To access the Background Research Papers, Click here: https://www.u20india.org/Resources/StatusPaper