TERI at the World Urban Forum 11
Rhea Srivastava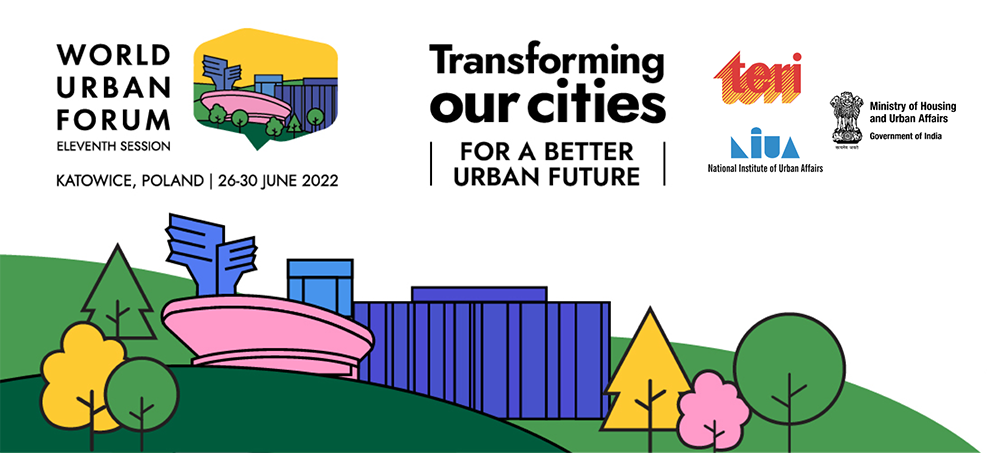 The World Urban Forum (WUF) is a premier global conference convened by the United Nations Human Settlements Programme (UN-Habitat) to exchange ideas and experiences on sustainable urbanization. The eleventh session of WUF is being held this year in Katowice, Poland from June 26 – 30, 2022.
The Energy and Resources Institute (TERI), one of India's leading think tanks in the urban domain, is organizing multiple sessions at WUF 11 as part of the India pavilion hosted by the National Institute of Urban Affairs (NIUA), under the aegis of the Ministry of Housing and Urban Affairs (MoHUA), Government of India. These sessions are in line with the theme of WUF 11: Transforming our Cities for a Better Urban Future, which calls for a collaborative effort in advancing the implementation of sustainable urbanization through a fundamental shift in policy and practice. To this end, TERI is anchoring diverse panel discussions and interactive launch events at WUF covering themes such as climate-resilient cities, green buildings, sustainable transport and other cutting-edge approaches towards building sustainable cities.
Mentioned below is TERI's program along with the knowledge products and tools being showcased at WUF.
Sustainable Urban Transformation of Cities through Innovative Approaches
29th June, 1700 – 1800 hrs (CEST) | NIUA Pavilion
The panel discussion aims to provide a platform for stakeholders to share their perspectives on implementing innovative sustainable approaches in cities as well as to showcase their initiatives and discuss opportunities to tackle challenges faced as a potential way forward.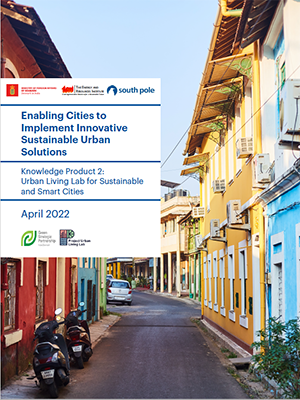 In addition to the panel discussion, TERI is also presenting its knowledge product on 'Enabling Cities to Implement Innovative Sustainable Urban Solutions'. The Knowledge Product provides actionable guidance to stakeholders such as Urban Local Bodies (ULBs), development authority officials and other smart city administrations to identify, design and implement innovative sustainable solutions.
View the session agenda and concept note here.
Download the Knowledge Product here.
Read our other knowledge product on 'Global Urban Solutions for Sustainable Smart Cities in an Indian Context' here.
Clean Tech Solutions and Planning for Urban Freight - Opportunities and Hurdles
30th June, 1200 – 1300 hrs (CEST) | NIUA Pavilion
Urban Freight constitutes a fundamental part of the overall transportation supply chain in cities. Freight vehicles rely on diesel and account for the highest share of diesel consumption within the sector, which not only has an impact on the energy security of the country but is also a major cause of congestion, greenhouse gas (GHG) emissions and poor air quality. The panel discussion, therefore, aims to discuss the opportunities and hurdles in the implementation of clean and sustainable solutions for the transformation of the urban freight sector in cities.
View the session agenda and concept note here.
To learn more about TERI's sustainable urban freight initiatives, visit the Sustainable Urban Freight Coalition website created by TERI.
Along with these sessions, TERI and GRIHA Council are organizing two other sessions on green buildings and energy efficiency towards achieving a net positive impact: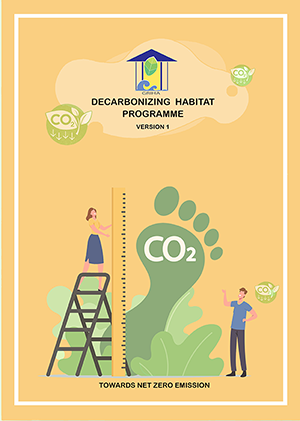 Decarbonizing Habitat Program
27th June, 1700 – 1800 hrs (CEST) | NIUA Pavilion
In commitment to the vision of our Honourable Prime Minister, GRIHA Council has initiated a drive towards a zero-carbon mission "Decarbonizing Habitat Program".
This program would enable an organization/ company/ industry to estimate its current carbon footprint and adopt cost-effective strategies that will help in reducing the footprint in the future. The session will therefore discuss the various parameters that the Program covers for carbon assessment and will facilitate experts to deliberate on the zero-carbon mission.
View the manual here
Towards Net-Positive Habitats
28th June, 1130 – 1200 hrs (CEST) | NIUA Pavilion
Net positive habitat is a concept that aims to prioritize the environment and the society by giving back more than what's been taken without compromising on the financial aspects. Habitats or buildings consume resources for which they depend on various industries, such as plumbing, electric power, waste management and construction materials. The technological advancements and innovative solutions emerging in these industries largely guide the impact of the building construction industry on the environment. Therefore, the session, foreseeing the GRIHA Summit 2022 happening in December, aims to bring in experts from different industries on one platform and deliberate on reducing carbon emissions, increasing carbon sequestration and taking the net positive habitat movement to the general masses.
For more information on the sessions and our work, contact the WUF Delegation: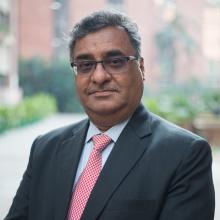 Mr Sanjay Seth
Senior Director,
Sustainable Habitat Programme, TERI
sanjay.seth@teri.res.in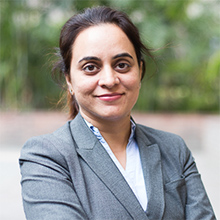 Ms Shabnam Bassi
Deputy CEO / Secretary & Associate Director,
GRIHA Council
secretary@grihaindia.org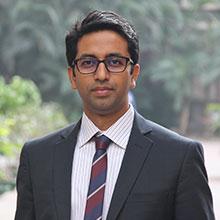 Mr Sharif Qamar
Fellow and Area Convenor,
Sustainable Habitat Programme, TERI
sharif.qamar@teri.res.in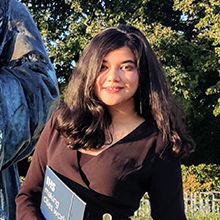 Ms Rhea Srivastava
Research Associate,
Sustainable Habitat Programme, TERI
rhea.srivastava@teri.res.in