TERI-NORCE Research School on global climate anomalies, teleconnections and regional implications
Mr Saurabh Bhardwaj, Mr K Venkatramana
Magnolia Hall, IHC complex, New Delhi
---
TERI in collaboration with the NORCE, Norway as a part of bilateral Indo-Norwegian collaboration between MOES, GoI and Research Council Norway titled "Counteracting effect of future Antarctic sea-ice loss on projected increases of summer Monsoon rainfall (C-ICE)" organized a four-day residential research school from August 5-8, 2019.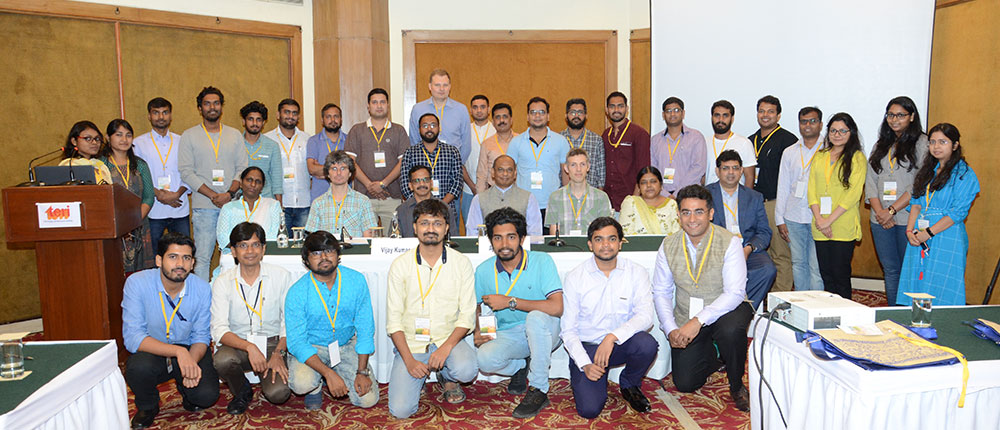 The program centred on teleconnections of the south-west Monsoon with the Southern Hemisphere and was designed for advanced Masters level students, PhD graduates and early career researchers in the field of atmospheric, ocean science and modelling.
The program provided an understanding and discussion outcomes on outstanding questions on the large-scale controls on the evolution of the Indian Summer Monsoon, particularly its onset and break/active cycles, and how these may change under global warming. Faculty from the University of Reading, NORCE, MPI-Germany, BAS-UK, IITM-India, BUET-Bangladesh and TERI delivered lectures and took hands-on training classes at the research school. Dr. Ajay Mathur, TERI welcomed the faculties and participants and Dr. Vijay Kumar, Senior Scientist, MOES delivered the inaugural address.
Key topics covered in the lectures
The Hadley Circulation and the ITCZ: Climatology and seasonal cycle.
The extratropical storm track: dynamics and sensitivity to climate change.
Indian Monsoon in Changing Climate.
Sea-level rise in the Indian Ocean, and introduction to the IITM ESM (TBC).
Energetics of the climate system and variability of the ITCZ.
Identification and analysis of Tropical and Extra-tropical Weather Systems in Climate Models.
The impacts of Antarctic sea-ice retreat on the southern extratropical storm track.
Antarctic Circumpolar Current and Southern Ocean meridional overturning circulation.
Robust and non-robust global circulation responses to global warming.
Sensitivity of storm tracks and ITCZ to perturbations in idealised numerical experiments.
ENSO and other teleconnection of the ISM.
The Consequences and Effects of Global Warming at 1.5C, 2C and beyond.
Climate Change Impact on water resources, agriculture and coastal regions of Bangladesh.
List of faculty