TERI CBS Thought Leadership Webinar: COP 25 and implications for Indian Businesses
Mr Arupendra Nath Mullick
Online
TERI Council for Business Sustainability (TERI CBS) is delighted to host the next webinar in the series of 'Thought Leadership Webinar' for Indian companies and businesses.

The year 2015 witnessed 194 countries signing up to the Paris Agreement. Section 2.1(a) of the Agreement spells out the commitment that each country committed to "holding the increase in the global average temperature to well below 2°C above pre-industrial levels and pursuing efforts to limit the temperature increase to 1.5°C above pre-industrial levels". Ever since, the NDC (Nationally Determined Contributions) commitments have become one of the main drivers for economic development in the country. The year 2020 shall mark the review of the NDCs and the state climate ambitions.
India has shown impressive progress so far with declining emissions intensity rates and rapid rise in renewable energy capacity, investments and policy development. Continuing this progress is a matter of particular importance for India and would require the evolution of balanced climate actions to keep a healthy balance between national developmental needs and international obligations.
On 23rd January 2020, 3:00 PM - 4:00 PM
Focus issues
Outcomes of UN climate conference, COP25 in Madrid and review of India's NDCs under the Paris Agreement
Key features of the Rulebook for implementing the Paris Agreement and implications of corporate reporting and disclosure on climate actions
Opportunities arising for Indian businesses pertaining to MRV, international cooperation for finance and technology
Speakers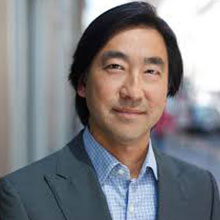 Mr Roland Hwang Managing Director, Climate & Clean Energy Program, NRDC
Roland Hwang works at the state and national levels to advance energy efficiency, renewable power, and zero-emission vehicles. A noted expert on clean vehicle technologies, he has played an instrumental role in the creation and adoption of California and federal fuel efficiency standards. Prior to joining NRDC, Hwang served as director of the Union of Concerned Scientists' transportation program. He also worked on energy forecasting models at Lawrence Berkeley National Laboratory and as an air pollution engineer at the California Air Resources Board. He holds master's degrees in mechanical engineering from the University of California, Davis and public policy from the University of California, Berkeley. He is based in NRDC's San Francisco office.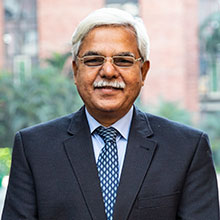 Mr R R Rashmi Distinguished Fellow, TERI and former Special Secretary, Ministry of Environment, Forest & Climate Change
Shri Rajani Ranjan Rashmi is a Distinguished Fellow in The Energy & Resources Institute (TERI), India. He was, for several years (2008-13 and 2016-17), India's principal negotiator for climate change negotiations under the UN Framework Convention on Climate Change and has contributed extensively to climate change policy-making in India in the run-up to and after the Paris Agreement. As Special Secretary in the Ministry of Environment, Forest & Climate Change in the Government of India, he guided and administered policies relating to climate change as well as Air and Water pollution, Montreal Protocol on ODS, and Environmental Clearances, besides being the Project Director of Green India Mission.
Shri Rashmi is an economist by training and has been a trade negotiator and public finance administrator. He was Adviser in India's Mission to European Union in Brussels (2001-2005). Later, as Additional Secretary in the Ministry of Commerce & Industry (2014), he oversaw state trading and plantation commodity exports. He was Finance Secretary of the state government of Manipur for almost 8 years in various stints, and ended his term as state's Chief Secretary in 2018. In 2008, he was awarded the Prime Minister's Award for Excellence in Public Administration for his contribution to management of finances in the state.
Currently, he is associated with the Centre for Global Environmental Research in TERI where he works on areas relating to climate change, mitigation and adaptation challenges, carbon markets, and related environmental policies and actions. He serves on the Sub Committee of the Ministry of Finance on Climate Finance and is a Member of the Technical Advisory Body of the International Civil Aviation Organisation (ICAO) for recommending use of emission units for CORSIA. He advises NABARD (National Agricultural Bank for Agriculture and Rural Development) consultancy services on international climate business and co-chairs the 'Biofuels Standard Development Group' of the Network for Certification and Conservation of Forests (NCCF) in India.
Shri Rashmi is alumnus of Patna University and a management graduate from the Free University (Vriet Universitiet) of Brussels.
Moderator
Mr Arupendra Nath Mullick Vice President - TERI Council for Business Sustainability (CBS)
Arupendra Nath Mullick, with his vast experience, leads inter-disciplinary research teams to undertake varied initiatives pertaining to sustainable development, corporate social responsibility, and climate change for Indian businesses. His role extends beyond project management and includes knowledge sharing, networking, and communications. As the Area Convenor of TERI Council for Business Sustainability, Mr Mullick develops sustainability roadmaps and steer CXO level engagements for Fortune 500 companies to articulate the business case of sustainability. He has trained mid-level corporate sector executives, Railway Officers, government officials, and CAG auditors on varied subjects. He has led development of a first-of-its kind sustainability dashboard for a NSE-listed chemical sector client to align sustainability goals with its business objectives and measure progress of sustainability performance. In addition, he has several research papers and presentations at various national and international fora to his credit.