Seeing Through Misinformation: Combating the Fake News Online
Ms Reeta Sharma
Online
In the past few months, the spread of the novel coronavirus has been matched by the proliferation of misinformation and fake news. It is imperative to address these challenges and control public narratives during the COVID-19 pandemic.
---
---
The fake news epidemic makes it imperative to develop a diagnostic framework that is both parsimonious and valid to guide present and future efforts in fake news detection. This webinar will represent one of the very first attempts to fill a void on this topic so that a comprehensive policy document could be published.
In February 2020, the World Health Organization (WHO) raised concerns about an "infodemic" caused by a flood of false and misleading information about the COVID-19. Social media posts advancing unscientific cures, conspiracy theories, and inaccurate reports of the virus' spread are being viewed more often than information from authoritative sources. In many instances, misinformation has diverted the attention of policymakers, fostered distrust in governments, and sowed confusion among the public.
The speed with which misinformation goes viral, unlike ever before, is unprecedented. This phenomenon is fuelled by a combination of the ubiquity of social networks, credulous online media, and the peculiarities of human information processing. As fake news articles are unconstrained by reality or facts, they can be crafted with considerable latitude to appeal to hopes, fears, wishes, and curiosity, which in turn drives online engagement.
Issues and challenges are
The media and social media companies must also contribute to the fight against misinformation related to the COVID-19 crisis.
Journalists should report accurately and without bias, investigate propaganda campaigns and official discrimination, and make sure there is the right of correction and reply.
Social media companies should continue to work with the WHO and health authorities to promote the dissemination of accurate, authoritative information about COVID-19.
To ensure adverse actions taken against misinformation are based on clear and easily understood policies and backed by due process guarantees.
A panel of experts drawn from the Government of India, multi-lateral organisations, and academia will convene the webinar to address the most pressing societal challenges in the 21st century.
Key takeaways
In this webinar, participants will learn:
About the rise of fake news, particularly those information behaviours that perpetuate its spread
Learn ways to identify fake news
What misinformation is spreading? How it spreads?
What impact it creates on humans and society?
Role of Educational Institutions, Government, Technology Companies, News Industry
How to choose authentic and reliable information?
On 7th August 2020, 11:00 AM IST
Speakers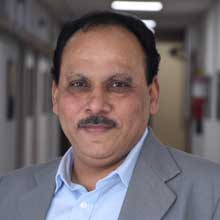 Dr Rajni Kant Srivastava Director, ICMR-Regional Medical Research Center
Dr Rajni Kant currently is the Director of ICMR-Regional Medical Research Centre (RMRC), Gorakhpur and also Heads the Research Management, Policy, Planning and Biomedical Communication at Indian Council of Medical Research (ICMR), New Delhi. He has vast experience of more than 36 years in the area of biomedical research. He does research in Public Health, strategic planning and policy formulation with primary interests in malaria control strategies and vector bionomics particularly the community based bioenvironmental control of malaria with special inclination towards community engagement and inter-sectoral coordination for disease elimination.
His recent projects include the work on COVID-19 pandemic, Co-Chairing the Thematic Group on Health for Science, Technology and Innovation Policy (STIP-2020), 'Gandhi and Health@150', 'Strategic Plan-Agenda 2030, Research Performance Evaluation: Impact Analysis, enhancing awareness and outreach and improving visibility towards health improvement.
He is the member of various scientific societies/academies such as Indian Society for Parasitology, Lucknow; Bioved Research Society, Allahabad; Vigyan Parishad, Allahabad; National Academy of Vector Borne Diseases, Bhubaneswar; Indian Science Congress Association; Kolkata, etc. He has received various awards and prizes and delivered many lectures in the area of malaria and mosquito control, medical & technical writing, biomedical communication and conducted workshops on Policy Brief writing, predatory journals and health communication, etc. He has also chaired technical sessions in various scientific meetings/programs as well as reviewed research papers/projects/synopsis and attended selection, screening committees and examined/guided PhD and M.Phil students. He has published more than 100 research papers, popular articles, scientific abstracts, policy documents, letter to editors, correspondences, etc.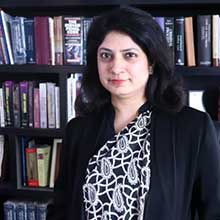 Dr Karnika Seth Cyberlaw expert & Advocate, Supreme Court of India
Dr Karnika Seth is an internationally renowned cyberlaw, IP & Media law expert practising in the Supreme court of India. She is an accomplished Author, Policy maker and a Trainer to the National Judicial and Police Academies in India . Dr Seth is the Managing Partner of Seth Associates, an established law firm based in Delhi that renders legal services to both domestic and global clients.
Dr Seth's contribution to growth & development of cyberlaws in India and internationally is widely acknowledged both in the corporate world and in Education sector. She contributes to various Working Group Consultations aimed at designing policies for emerging technologies and actively supports cyber awareness initiatives of FICCI, NASSCOM, ,DSCI,ASSOCHAM,CII and the Ministry of Women & Child, GOI.
Dr Karnika Seth is part of international legal think tanks that work for woman and child empowerment. She has been on Expert Panel of UNICEF working on online safety and actively associates with International Centre for Missing and Exploited Children (ICMEC) in its Think Tanks in India.
Dr Seth was conferred a number of awards in her fields of specialization.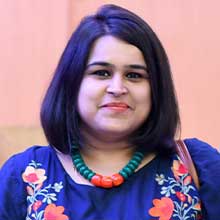 Ms Surabhi Malik Program Director, India, Internews
Surabhi Malik is the Program, India at Internews, an international non-profit that empowers people worldwide with the trustworthy, high-quality news and information they need to make informed decisions. For more than 35 years, in more than 100 countries, Internews has worked to build healthy media and information environments where they are most needed.
Surabhi is a former journalist, a media trainer and a fact-checking expert who at Internews in 2018 launched and led the biggest network of fact-checking trainers in India. As a Fellow with Google News Lab in 2016-2018, she also trained many newsrooms and journalists in-person on online verification, digital safety and data journalism. She was previously the Deputy News Editor at NDTV and has also worked with the Times of India.
Moderator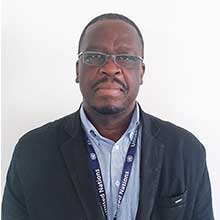 Mr Hezekiel Dlamini Advisor, Information and Communication, UNESCO
Mr Hezekiel Dlamini is the Adviser for Communication and Information for South Asia at the UNESCO New Delhi Office. He holds a Master of International Business Administration (MIBA) from the United States International University and other post graduate diplomas. Before joining UNESCO New Delhi, he worked with UNESCO in Paris, Nairobi, Accra and Harare and has more than 30 years of experience in supporting communication and information policies and practices in developing countries, especially in Africa.
He was part of teams that developed and initiated community radio stations in a number of African countries (Benin, Kenya, Mali, Mozambique, Ghana, Uganda, Tanzania and others). Furthermore, he has taken part in the establishment of the network of African Centres of Excellence in Journalism Education. He also participated in the reforming and/or formulation of African national communication and information policies to support free expression, access to information, and safety of journalists.
---