Round Table Discussion on Concentrated Solar Thermal Projects (CSP) with Storage: Exploring way forward for deployment in India
---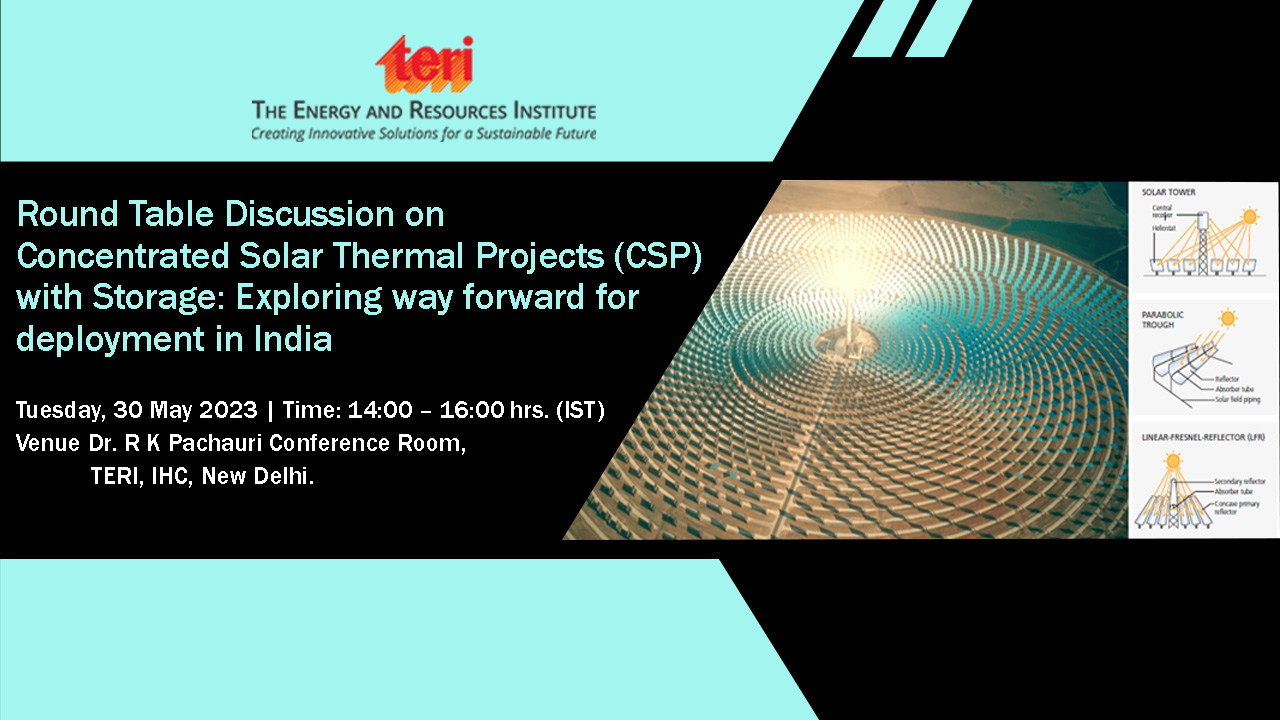 30 May 2023, from 14:00 – 16:00 hrs (IST)
The Energy and Resources Institute (TERI) is organising a round table discussion on 'Concentrated Solar Thermal Projects with Storage: Exploring way forward for deployment in India' on Tuesday, 30 May 2023, from 14:00 – 16:00 hrs (IST) at TERI headquarters, India Habitat Centre, New Delhi.
The roundtable will see power and energy experts discuss key issues which warrant attention to initiate a large programme for the development of Concentrated Solar Thermal Projects in India to meet grid storage requirements as the share of renewable energy rises.
The key questions which will form the basis of the discussion are:
(i) Size and number of CSP projects to be taken up initially for price discovery at site
(ii) Preparatory work required for identifying a site to enable inviting bids
(iii) Optimal design of bid process
(iv) Domestic content requirement (DCR) for becoming "Atma Nirbhar.
To register for the round table discussion, click here: https://register.teriin.org/webinar/webinar_register.php?w_id=V0VCSU5BUl8xODg