Operational Planning for EV Integration with Distribution Networks: Insights from TERI Study
Mr Alekhya Datta
Online
The virtual roundtable discussion aims to understand the anticipated impacts of EV integration with electricity distribution networks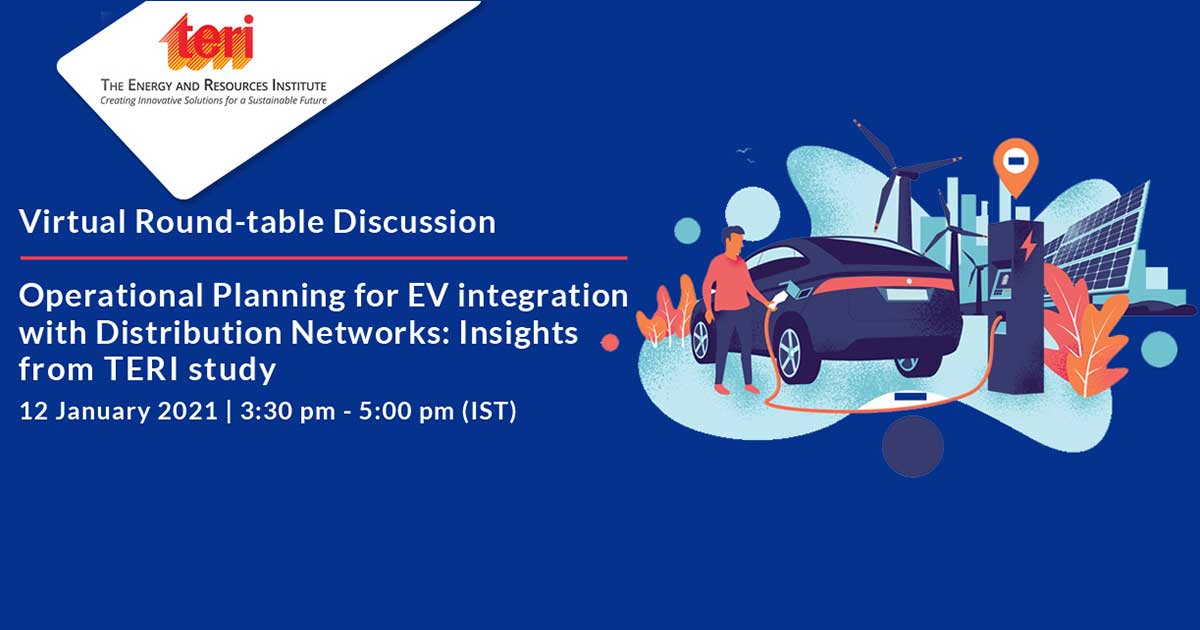 On 12th January 2021, 03:30 PM - 05:00 PM IST
Electric mobility has remained an important priority for the NCT of Delhi as is evident through various policy-level efforts. Across the nation too, many cities are leading the charge with ground-level implementation for example the city of Kolkata, including the New Town Green Smart city area, with its fleet of electric buses. These examples showcase how Electric Vehicles (EVs), in any form - cars, two-wheelers, three-wheelers, and buses, are going to be a part of the transport mix of the country. However, it is also well known that EV integration will have its technical impacts on distribution network operation. It would thus be important to understand the anticipated impacts and suggest mitigation measures for smooth network management.
In this regard, TERI is organising a stakeholder consultation in the form of a virtual round-table discussion to discuss some of the important findings of a recent study on estimating the load curve for the NCT of Delhi due to EV addition and charging behaviour patterns for the year 2025 and 2030. Various scenarios for different electric transportation options have been modeled and the impact of EV charging on the city's power distribution system has been simulated.
The virtual round-table discussion will have experts from various stakeholder categories who will share insights on operational planning for EV integration in city distribution networks.
To participate, please write to alekhya.datta@teri[dot]res[dot]in.
You can watch the livestream of the event on YouTube here.