National Webinar on Green Budgeting and Launch of Green Budgeting Portal
---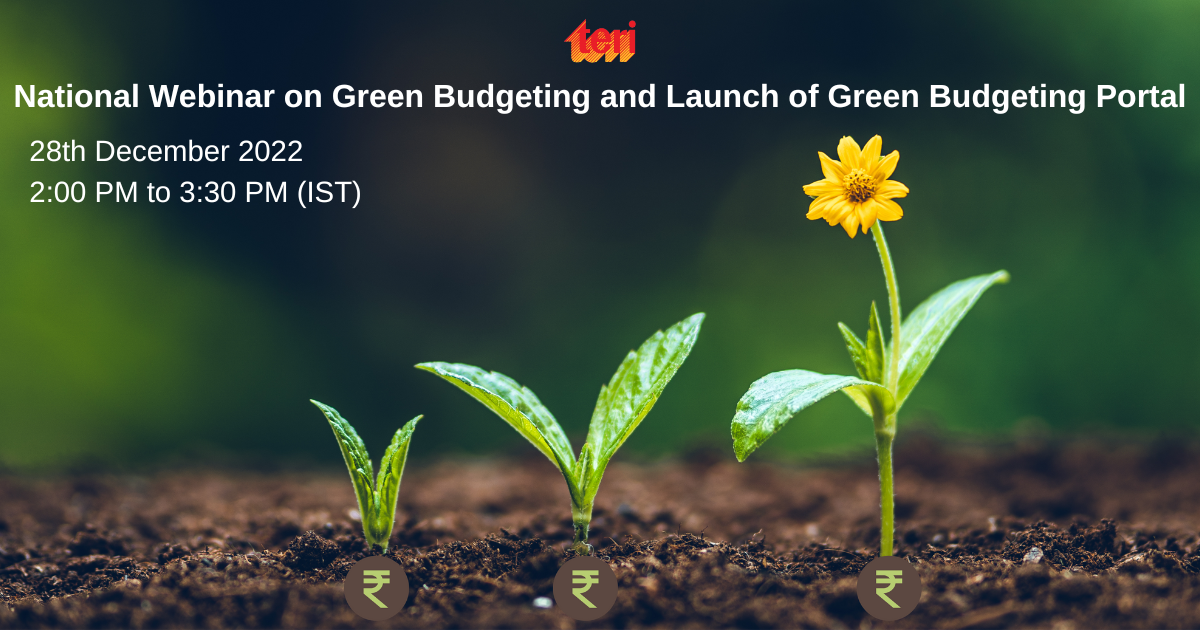 Green Budgeting is a tool involving of budgetary planning than can help in systematic mapping and tracking the sources of funds, outlays, expenditures, and policies which, in turn, can support coordinated policy design and identification of periodic and continuous finance needs to achieve green objectives, that is, those relating to the climate and environmental dimensions. A Green Budget document is seen to have the potential to stimulate the constructive dialogue and debate towards improving environmental outcomes of public policies.
While environmental regulation is the principal responsibility of environmental ministries, much of the implementation on aspects of environmental sustainability is to be undertaken by other ministries. Environmental sustainability considerations needed to be mainstreamed across various schemes and activities of ministries, departments, and sectors. Such a mainstreaming will help shape attitudes and commitments of various department officials and actors.
Green budgeting can be implemented at the national and state-levels. Green budgeting can potentially enable innovations within existing schemes within the existing fiscal space to enable public funds flows to environment centric activities. Issue-based budgeting processes in the form of Child Budgeting (Statement 12 of Union Budget) and Gender Budgeting (Statement 13 of Union Budget) already exists in India.
Green budgeting is a new concept and unlike gender budgeting and child budgeting, there is limited understanding on the green budgeting process. There is thus a need for awareness on the topic of green budgeting.
With this rationale, The Energy and Resources Institute (TERI) is organizing a National Webinar on Green Budgeting on December 28, 2022 from 2:00 PM to 3:30 PM virtually. The event will also see the launch of Green Budgeting Portal.
To Watch the Video Here: