Media sensitization workshop on Air pollution, sources, and impacts in Pune and Nashik
Ms Varsha Gupta
Online
---
The event aims to sensitize and build capacity of media professionals for effective and adequate reporting on air pollution and the possible solutions for cities of Lucknow and Kanpur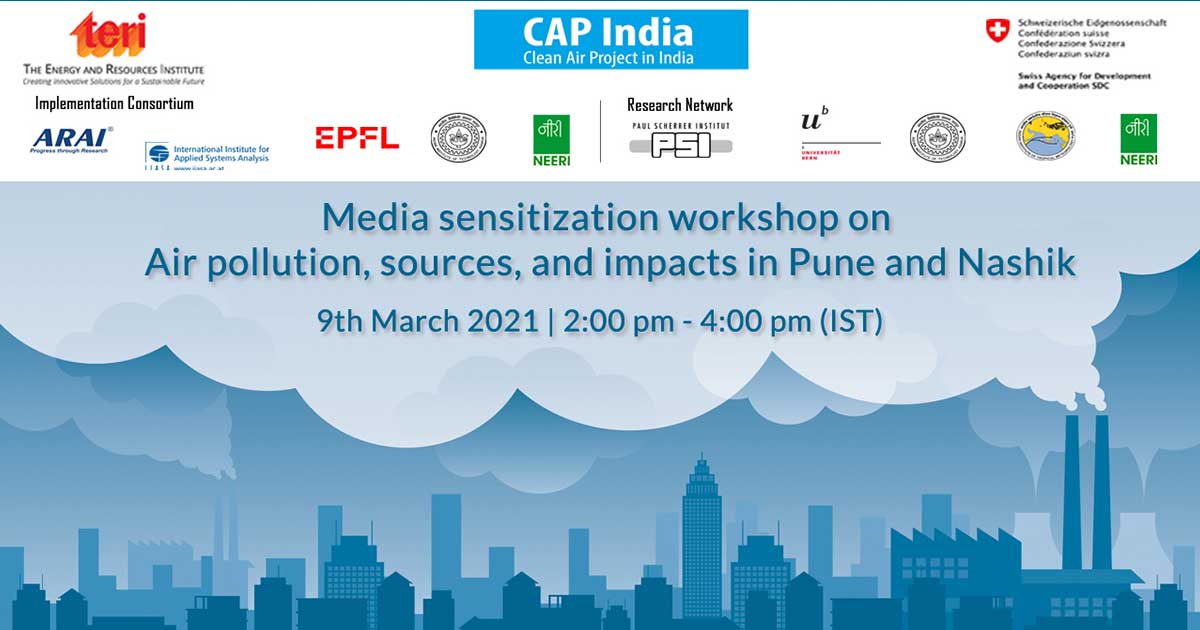 On 9th March 2021, 02:00 PM - 04:00 PM IST
The Energy and Resources Institute (TERI) along with the Madhya Pradesh Pollution Control Board (MPPCB), supported by Swiss Agency for Development and Cooperation (SDC), is organising a media sensitisation workshop on 'Air pollution, sources, and impacts in Pune and Nashik'.
The workshop aims to sensitise media professionals on the science of air pollution, its sources, key solutions, and health impacts. Through brief presentations by experts from diverse fields, the workshop also aims to spread awareness among the media for effective and adequate reporting on air pollution and possible solutions, especially for cities of Lucknow and Kanpur.
Air pollution has emerged as one of the biggest challenges in India and across the world posing serious threats to human health, economy, and the overall ecological balance. In order to combat this challenge, the Government of India launched a flagship programme called National Clean Air Programme (NCAP) to address the issue at both national and regional level. The SDC launched the Clean Air Project (CAP) India to support the country's efforts in improving the air quality at the regional level while contributing to environment and climate change mitigation.