Knowledge Webinar series: Transforming to a net-zero emissions scenario
Ms Taruna Idnani
Online
To support the principles of the Industry Charter for Near Zero Emission Ambition by 2050, TERI is hosting a series of Knowledge Webinars to share insights with practitioners and leaders of Indian industry.
On 4 August 2021, 3:30 PM to 5:00 PM IST
TERI's joint study on 'Scenario Sketch' was presented during the webinar outlining the transformations, technological options and policy frameworks required to reach net zero emissions in energy system keeping 2050 as a goalpost followed by moderated discussions with Indian CEOs. Global perspectives were shared by representatives from Energy Transitions Commission(ETC) and We Mean Business Coalition.
In her opening remarks, Dr Vibha Dhawan, Director General, TERI welcomed the panelists and participants, and highlighted the importance of sectoral road maps for industries. Co-chairs of the Executive Committee of TERI's Business Council Mahendra Singhi, CEO, Dalmia Cements and R Munkundan, MD, Tata Chemicals reiterated the role of decarbonised fuels including hydrogen and biofuels for driving the energy transition.
The panel discussion on industry needs and operations was moderated by R R Rashmi, Distinguished Fellow, TERI. The panelists included CEOs from TATA Consulting Engineers, Hitachi ABB Power Grids, Siemens, Danfoss India, and Toyota Kirloskar Motors.
They discussed the role of strong leadership and robust targets at the government and industry levels, decoupling energy demand with GDP, building capacities for Indian industry, and aligning the manufacturing goals with Make in India vision. The panelists highlighted the importance of deployment of emerging technologies, innovation, and support to MSMEs for driving the industry transitions. The structural reforms in the power sector and framework of subsidies are crucial. The importance of climate finance and lighthouse projects was stressed by industry leaders.
The event was attended by 250 industry participants and was live streamed on YouTube.
---
The key messages and practitioners' perspective shared by Indian CEOs and global speakers during the event are outlined: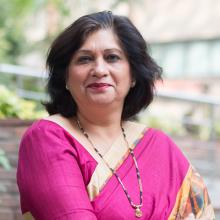 Dr Vibha Dhawan Director General, TERI
"TERI's 'Industry Charter for Near Zero Emission Ambition by 2050' has emerged as a platform for leadership & for driving action for decarbonising sectors in a coordinated & integrated manner.
I personally feel that we are left with no alternative than to move towards near zero emissions as we are already witnessing extremes of temperature, precipitation, and even diseases to some extent, at the global level.
The need of the hour is to move towards adopting low carbon technologies."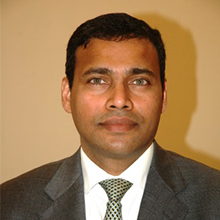 Mr R Mukundan Managing Director, Tata Chemicals, Co-Chair of Executive Committee of the Council
"India has showcased leadership in growth of renewables; however, power sector reforms are crucial for realizing mitigation targets set by country. A good push has come from the Indian government through the International Solar Alliance, but transition to decarbonized fuels for example, green hydrogen, biofuels, and bio-resources would be crucial for India's energy needs. This will be a game changer and a huge amount of capital allocation is needed for this.
By 2030 we need 2.6 trillion dollars. My own estimate broadly is that by 2040 we need more than 6.5 trillion dollars to transform this entire journey and a lot of commitment needs to come from both the public and private sector."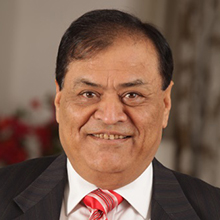 Mr Mahendra Singhi Managing Director & CEO, Dalmia Cement (Bharat) Ltd. and Co-Chair, TERI CBS Executive Committee
"65% of Global GDP has showcased net-zero commitment. Various sectors who have committed to net-zero have also come up with their action plan.
Advocacy would play a key role and also we need to think about what can be done in a collaborative way for pushing more energy transition, e-mobility, and carbon capture, utilization and storage.
Awareness on green products and green procurement policies like labelling etc. needs to be promoted. Industry can play a crucial role in promoting captive solar plants, e-mobility like electric trucks and electric vehicles. Now is the time to act."
Mr Nitin Prasad Chairman, Shell Group of Companies, India
"There is a sense of urgency and a need of timelines for decarbonization. There is a number we need to get to for net zero and the only question is how fast do we get there. Our systems, processes and technologies needs to undergo a change in years and decades to come and lighthouse projects would showcase a path on how the transition would happen sustainably."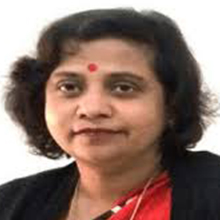 Ms. Rupa Dutta Senior Economic Adviser, Department for Promotion of Industry and Internal Trade, Government of India
"The role of efficient technologies, renewable energy, and material circularity for green and inclusive manufacturing as the government has launched Production-linked Incentive Scheme for 13 key sectors. Industry Associations can play a crucial role in energy efficiency initiatives.
Decarbonizing the industrial sector would be crucial. It contributes to employment of 24% of the workforce and growth rate is 19-30%. Going forward the costs of decarbonizing products will be higher and low carbon products will be more expensive. Government will extend the support in promoting low carbon products and distributing the costs of low carbon products."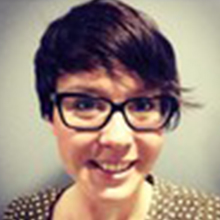 Ms Ita Kettleborough Deputy Director, Energy Transitions Commission
"To decarbonise the global economy, we need to scale clean energy provisions. There are fundamental levers which includes electrification, use of hydrogen, bioresources and CCUS which will form the foundation of the decarbonization.
Massive clean electrification is the bedrock of the global economy. In India, there is massive decline in solar costs. Policy prescriptions can enable massive buildup of speed of solar build outs.
Hydrogen can be key electrification vectors when electrification is difficult or costly. Industrial clusters and common infrastructure and early R&D can address cost premiums for the development of hydrogen-based economy."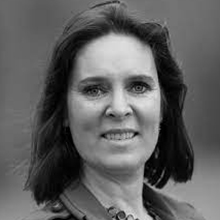 Ms Sophie Punte Managing Director of Policy, We Mean Business Coalition
"Business, government, investors and civil society are key stakeholders to drive decarbonisation in India. Several corporations are committing to science-based targets.
An immense pressure would come from international companies which are planning to decarbonise and are linked to India's supply chains. G7 meeting discussed the net-zero emission vehicles and ending of IC engines and end funding of unabated coal fired power plants. Investors are shying away from coal fired power plants and also asking companies to disclose their climate risks.
27% of global emissions are contributing by industrial sectors. Material circularity would be inevitable mechanism to decarbonise hard to abate sectors. Equity would play a key role going forward.Civil society would play a major role in just transitions."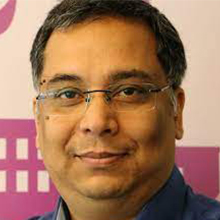 Dr Shirish Sinha Director, Climate, Children's Investment Fund Foundation
"Climate finance institutions and companies should have short-term and five-year climate action plans which are implementable action plans.
Building capacities of Indian industries and financial institutions on short-term climate action plans. There is a strong requirement of transparency on disclosures and accountability of organizations is extremely crucial."
Mr Gerd Deusser Executive Vice President, Head- Energy
"We need to move from words to action now, and in context to India – hydrogen roadmap is one such fantastic beginning. Demand-side of hydrogen would play a critical role for structuring the hydrogen economy.
In India, we don't have a value for CO2. The blending mechanisms of policy mechanism are very well defined. Similarly, like PAT scheme – we need stimulus from the demand side (policy incentives) such that role of technology providers like Siemens becomes imminent in the economic wide transition."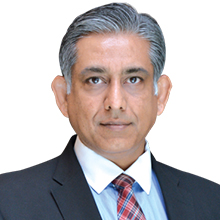 Mr Amit Sharma Managing Director & CEO, Tata Consulting Engineers Ltd.
"Material circularity would be integral part of industrial roadmap especially for cement, steel, automotive to chemicals. Rethink, Rewire and Realign processes to be used to connect the old and the new by leveraging artificial intelligence (AI technologies), digital platforms and Industry 4.0 approaches for designing low carbon pathways."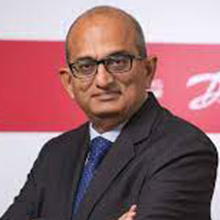 Mr Ravichandran Purushothaman India Head, Danfoss Industries Pvt. Ltd
"We need to have strong leadership and robust targets both at government and industry levels. Innovation and financing would play a crucial role for industry decarbonisation.
Light house projects would play an important role in implementing low carbon pathways for industry decarbonisation."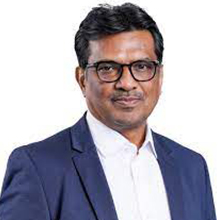 Mr Venu Nuguri India Managing Director and Region Head, South Asia, Hitachi ABB Power Grids
"For achieving GoI's ambitious target of producing 450 GW of renewable energy by 2030, the pace of efforts should be multiplied by 4 to 5 times.
Collaboration and co-creation is the need of the hour and pivotal for India to become Net Zero by 2050. Hitachi ABB Power Grids wants to be Carbon Neutral in its operations by 2030."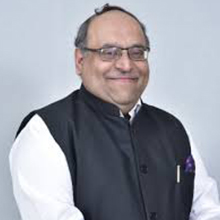 Mr Vikram Gulati Country Head & Senior Vice-President (External Affairs, Public Relations, Corporate Social Responsibility & Corporate Governance), Toyota India
"In 2015, Toyota declared that by 2050, Toyota will have zero carbon emissions in the vehicle manufacturing, the vehicles being sold and the lifecycle of these vehicles. For electrification of vehicles, two and three wheelers will be the first while the challenge remains with commercial vehicles, interstate buses and passenger vehicles. Key factors to steepen the curve for electric vehicle adoption would be affordability linked to mass scale manufacturing in India."
"To this effect, Toyota believes in mass production and localization. For India carbon emissions from industry and transport shall be in the rise, rapid decarbonization of power generation in India shall significantly bring down the well-to-wheel carbon emissions of the vehicles." He observed that "depending on distance travelled and consumer use, hybrid, plug-in, BEVs and hydrogen shall co-exist in the future mobility space."