The GRIHA Event 2021 - Restoring Green Economy
Mr Akash Deep
Margosa Lawn, India Habitat Centre, Lodhi Road, New Delhi
This year's event aims to bring together the green building fraternity and the wider community to work towards restoring a green economy.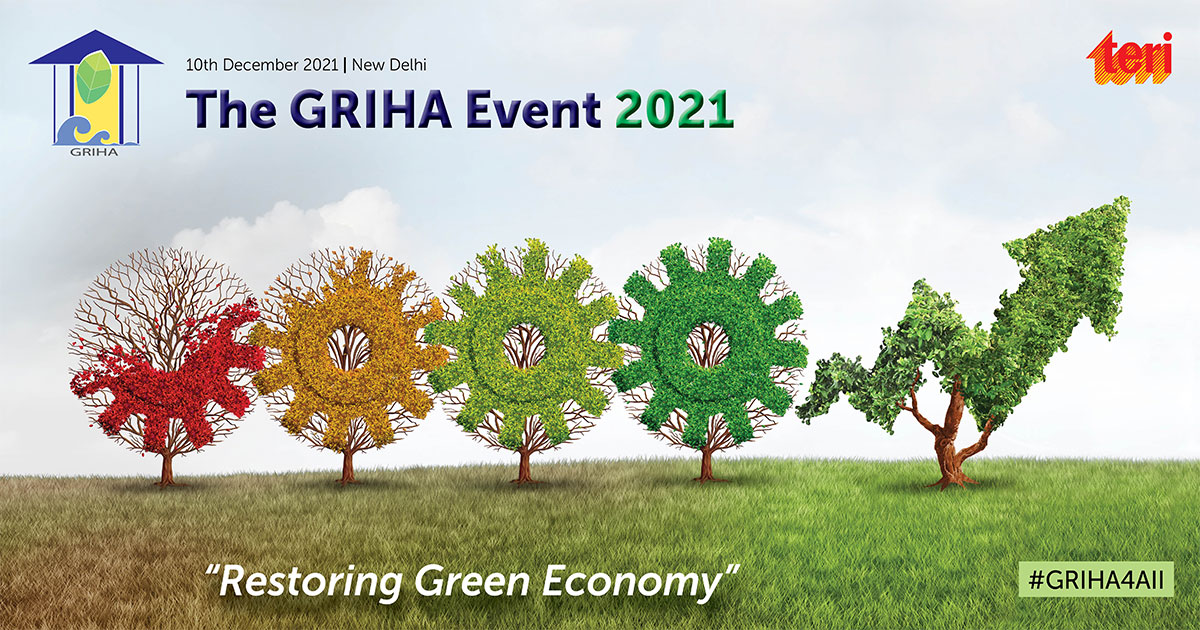 On 10th December 2021 | 1700 to 1915 hrs (IST)
The warming of the planet is expected to have far-reaching, long-lasting and even disastrous environmental consequences. Longer droughts, increased intensities of rainfall, frequent flooding and bushfires are just a few outcomes of climate change that have manifested in recent years. The urgency of this crisis was emphasised by the recent report "Climate Change 2021: The Physical Science Basis" by the Intergovernmental Panel on Climate Change (IPCC) which reiterates that human activity is the cause of climate change and we need to take immediate steps to reduce our greenhouse gas (GHG) emissions. The primary requisite now is to ensure preparedness and action for the sustenance of our planet through carbon negative interventions.
The year 2019 also introduced the world to the COVID-19 pandemic which brought both health and environmental concerns to the forefront. It also resulted in an onslaught of the global economy. To combat the same, countries began developing and implementing a range of expansionary fiscal and monetary measures. In line with the impacts of climate changes, some concerns have become pertinent to this process of economic recovery, the primary being how the economic stimulus can be made "green".
A green economy is one where income growth and employment is driven by both public and private investments that reduce carbon emissions, enhance resource efficiency and prevent the loss of biodiversity and ecosystem services. The overall aim of transitioning to a green economy would be ensuring economic reforms that are green, fair and inclusive. Efforts must be directed toward leveraging technology to build back healthier and better.
Green recovery, environmental resilience and sustainability at large are at the forefront of national discourse and to deliberate on that same, on 10th December 2021, GRIHA Council is hosting "The GRIHA Event". The theme for the event is "Restoring Green Economy" with the aim that it will generate a dialogue about taking decisive steps to go beyond the conventional GDP and measure it inclusive of environmental consequences.
Note: This is an invite only event.