Fighting Fake News: Misinformation and Cybersecurity issues
Ms Reeta Sharma
Online
---
The Energy and Resources Institute (TERI), with the support of UNESCO, New Delhi invites you to attend their third live and interactive webinar in a series of three webinars to address the issue of misinformation and cybersecurity.
---
---
On 5th March 2021, 03:30 PM - 04:30 PM IST
Background
With fake news increasing massively in India and globally especially during Coronavirus times, it is beginning to throw up distinctive legal challenges. The current global pandemic, however, has led to a sharp uptick in misinformation and the registration of fake domains, with cyber-criminals using tactics such as phishing, scams and ransomware to spread misleading news, falsified evidence and incorrect advice. While the motives of malicious actors may differ, the erosion of trust caused by misinformation poses a range of ethical, social and technological challenges to organizations.
As per the World Economic Forum's Global Risks Report 2021, cyber risks continue ranking among global risks. The COVID-19 pandemic has accelerated technological adoption, yet exposed cyber vulnerabilities and unpreparedness, while at the same time exacerbated the tech inequalities within and between societies.
Looking at the year ahead, it is critical to continue elevating cybersecurity as a strategic business issue and develop more partnerships between industries, business leaders, regulators and policymakers. Just like any other strategic societal challenge, cybersecurity cannot be addressed in silos.
Here are main cybersecurity challenges that need to be considered and tackled in 2021.
Issues and Challenges are
Increased incidences of security breach of data in India
AI-Enhanced cyber threats
Necessity of privacy and data protection regulations
Lack of cybersecurity expertise
Difficulty in tracking cyber criminals
A panel of experts drawn from Government of India, Multi-lateral Organisations and Academic set up will convene the webinar to address the most pressing societal challenges in the 21st century
Learning Outcomes
In this webinar, participants will learn:
About the rise of fake news, particularly those information behaviours that perpetuate its spread
Learn ways to identify fake news
What impact it creates on humans and society?
Cybersecurity tools to help ensure data integrity
What role can the cybersecurity sector play as a whole in preventing its spread?
Who Should Attend
This webinar is beneficial to everyone.
Moderator
Mr Hezekiel Dlamini Adviser for Communication and Information for South Asia, UNESCO
Mr Hezekiel Dlamini is the Adviser for Communication and Information for South Asia at the UNESCO New Delhi Office. He holds a Master of International Business Administration (MIBA) from the United States International University and other post graduate diplomas. Before joining UNESCO New Delhi, he worked with UNESCO in Paris, Nairobi, Accra and Harare and has more than 30 years of experience in supporting communication and information policies and practices in developing countries, especially in Africa.
He was part of teams that developed and initiated community radio stations in a number of African countries (Benin, Kenya, Mali, Mozambique, Ghana, Uganda, Tanzania and others). Furthermore, he has taken part in the establishment of the network of African Centres of Excellence in Journalism Education. He also participated in the reforming and/or formulation of African national communication and information policies to support free expression, access to information, and safety of journalists.
Speakers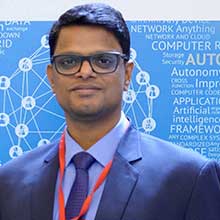 Mr Shilohu Rao General Manager (Capacity Building) and Legal Officer at Digital India Programme - National e-Governance Division (NeGD)
As General Manager(CB) and Legal Officer handling following responsibilities at National e-Governance Division(NeGD), Ministry of Electronics and I.T.
- As Chief Investigator of Cyber Law, Cybercrimes and Digital Forensics recently launched a capacity building program to build 1000 Judicial and Police and other Law Enforcement Officers' careers.
- At the senior consultant level in NeGD, offering legal advice on commercial, litigation matters, cybercrimes, data protection and writ jurisdiction issues related to Aarogyasetu.UMANG, Digi Locker, BISAG(N) and other applications hosted by MeitY with the help of NeGD.
He is Sub-committee member of Personal Data Privacy Bill 2018 for the MeitY and currently working on Data Governance Framework on Non-Personal Data.
He is Master of Law (Cyber Law and Cybercrimes) and undergoing a Doctoral Program (PhD) and Core Research area is Non- Personal Data, Data Governance and I.P.R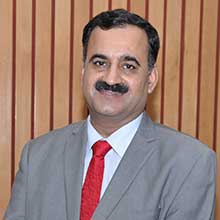 Dr Pavan Duggal Advocate, Supreme Court of India
While a practicing Advocate, Supreme Court of India, Dr Pavan Duggal has made an immense impact with an international reputation as an Expert and Authority on Cyber Law, Cyber Security Law, Artificial Intelligence Law & E-commerce law. Dr Duggal has been acknowledged as one of the top 4 Cyber Lawyers around the world. WDD [World Domain Day] recognizes him as one of the top 10 Cyber Lawyers around the world. Dr Pavan Duggal, is the Founder & Chairman of International Commission on Cyber Security Law. He is also the President of Cyberlaws.Net and has been working in the pioneering area of Cyber Law, Cyber Security Law & Mobile Law. Pavan is also heading the Artificial Intelligence Law Hub and Blockchain Law Epicentre. He is the Founder-cum-Honorary Chancellor of Cyberlaw University.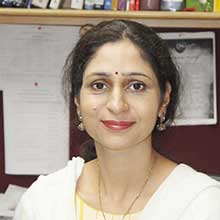 Dr Aparajita Bhatt Assistant Professor, Faculty of Law at National Law University, Delhi
Dr Aparajita Bhatt, Assistant Professor, Faculty of Law at National Law University, Delhi is a Gold Medalist and University topper in both LL.M.(Business Law) and LL.B. She specializes in Business Law. She teaches Cyber Laws, Corporate Law and Mergers & Acquisitions at NLUD. She has been a resource person at various workshops, national and international conferences. She has been a course coordinator of UGC Swayam MOOCs and UGC e-pg Pathshala course on Information and Communication Technology. She is the Director of the Centre for Cyber Laws.
Here area of interest are Corporate Laws, Securities & Financial Market Regulations, Mergers and Acquisitions, Cyber Laws.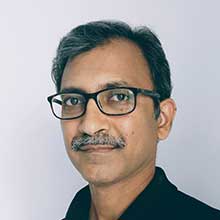 Mr Avinash Agarwal Director Information Technology, Telecom Engineering Centre, Ministry of Communications
Mr Avinash Agarwal is an Indian Telecom Service (ITS) Officer with over 27 years of extensive experience in Information Technology, Telecommunications and Broadcasting.
As Director (Information Technology) at TEC, India's Standards Development Organisation, his role includes framing Policies, Standards, Guidelines and Test Procedures for IT equipment and emerging technologies. Previously, as Additional Director General (IT) at Prasar Bharati, India's Public Sector Broadcaster, he headed various digital transformation initiatives for the twin networks of Doordarshan and All India Radio and also successfully delivered the NewsOnAir Digital Platform and Mobile App.
He also served as State Head Haryana & Senior GM BBNL for roll-out of BharatNet Project under the Digital India initiative for providing Optical Fibre Cable connectivity to 6000+ Gram Panchayats in Haryana.
He is Chairman Working Group on Anonymization of Data supported by MeitY and also Chairman WG2 on Standardisation of Artificial Intelligence Technologies under DoT.