Climate Challenges and Adaptation Planning for Health
Ms Meena Sehgal
Online
The Energy and Resources Institute (TERI) in partnership with UCHAI initiative is organising a webinar on "Climate Challenges and Adaptation Planning for Health" on 19th March, 2021 from 5:00 PM - 7:30 PM.
On 19th March 2021, 5:00 PM - 7:30 PM IST
Climate change adversely affects human health by increasing exposure and vulnerability to climate- related stresses and decreasing capacity of human systems and thus is becoming a public health issue. In view of this, the webinar aims to focus on climate change related health adaptation research.
Exposure to various climate challenges leading to a variety of adverse health outcomes needs attention by the health care system. In light of this, the webinar will have a panel of experts from premier institutions across the globe discussing their experience and opinions on climate change associated health adaptation.
The experts would elaborate on different initiatives addressing climate challenges and the tools for adaptation planning for health.
---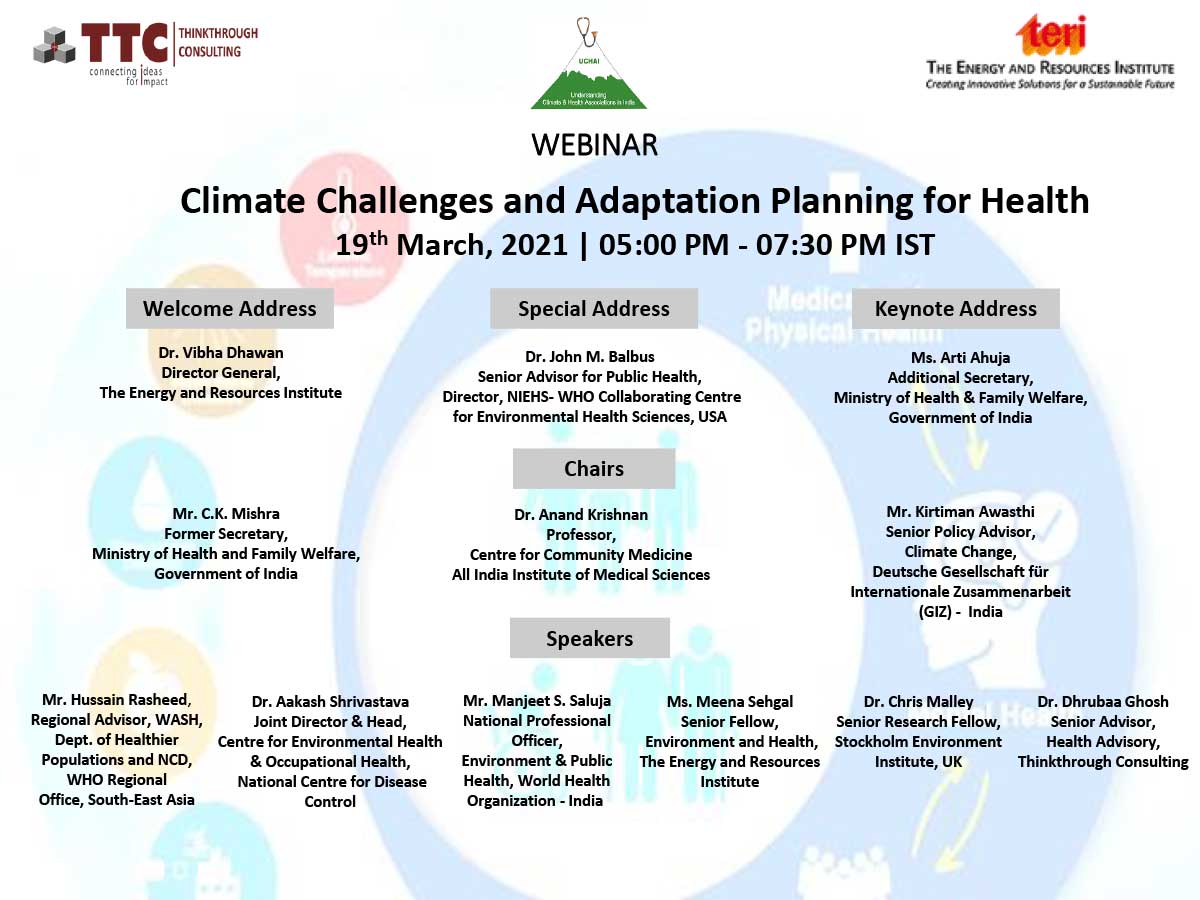 ---