Call for Papers: Edited Academic Volume on 'A Tradition in Transition: Understanding the Role of Shifting Cultivation for Sustainable Development of North East India'
Mr Siddharth Edake, Mr Yatish Lele
Online
The Energy and Resources Institute (TERI) supported by Japan Fund for Global Environment of the Environmental Restoration & Conservation Agency (JFGE) is pleased to announce a call for papers for the edited academic volume featuring the theme "A Tradition in Transition: Understanding the Role of Shifting Cultivation for Sustainable Development of North East India".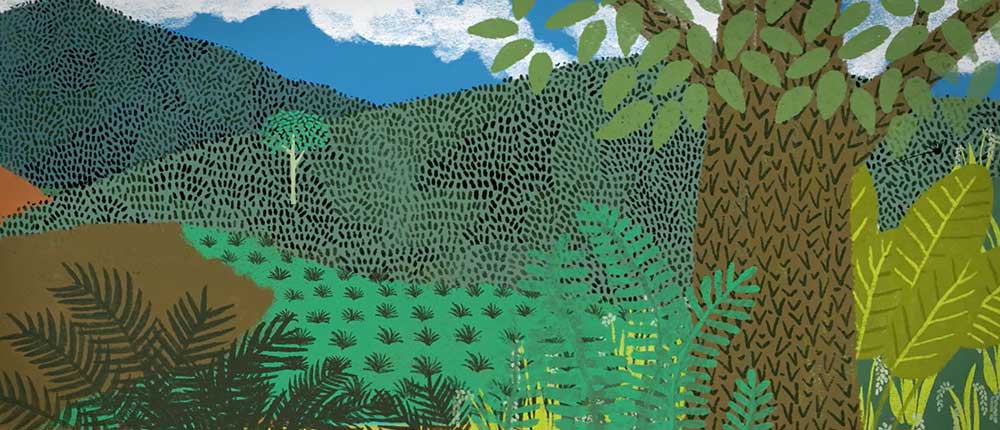 Background
Appropriate land use is key not only to biodiversity conservation but also to sustainable development. Traditional land use preserves an intellectual wealth that is found only locally. Land use in which nature and human coexist can be a model for sustainable development in current times of increasing human population and food demand. However, traditional cultivation system of diverse crops has been greatly simplified in today's world. This is also true for India. Furthermore, a dominant stereotype about shifting cultivation, a traditional land use in Northeast India locally known as 'jhum', as environmentally damaging and low in productivity, combined with outflow of rural population to cities, raises a critical concern about the degradation and loss of local intellectual asset. Through this edited volume, we aim to document traditional agricultural practices and clarify their scientific underpinning to have the "wisdom" benefit sustainable development for the coming generations.
About the "Edited Academic Volume":
The overall theme of the publication titled 'A Tradition in Transition: Understanding the Role of Shifting Cultivation for Sustainable Development of North East India' would focus on identifying viable best practices with potential for upscaling, need of transformative changes, ascertaining co-benefits from traditional agriculture to the farmers and state agencies and its contribution to National Biodiversity Targets, targets under the Convention on Biological Diversity, and Sustainable Development Goals. The edited academic volume will be a compilation of case studies pertaining to traditional agriculture in form of shifting cultivation in Northeast India, providing useful knowledge and lessons focusing on themes such as ecology, biodiversity conservation, indigenous traditional knowledge, food diversity and food security, livelihood, local Institutions, policy, GIS, among others. The edited academic volume will also includes a synthesis chapter clarifying its relevance to policy and academic discussion to encourage the application of lessons learned in the field. Further, the volume will be a compilation of wisdom in traditional agriculture so that traditional practices and knowledge will contribute to sustainable development in India and beyond.
Process for submitting a manuscript
Eligibility:
Authors with expertise in traditional farming, particularly in shifting cultivation as practiced in North East India are highly encouraged to submit a manuscript following the guidance provided in this call for papers.
We seek submission of abstracts on traditional agriculture, particularly the shifting cultivation, as relevant to Northeast India in the following aspects:
Environmental, including biodiversity conservation, co-benefits in form of ecosystem services, climate change mitigation & adaptation etc.
Social, including formal and traditional institutions, traditional knowledge, health and nutrition owing to food diversity, minimizing outward migration, food security, gender role & gender equality etc.
Economic, including enhanced livelihood, farm economics, alternative income sources etc.
Political, including contentious land changes, overarching policy, transformational approaches/rehabilitation models
Procedure:
Authors are requested to submit an abstract (400 words) to Mr Siddharth Edake by email (siddharth.edake@teri.res.in) by 30th October 2020. The editorial committee will review and select the abstracts. Authors of selected abstracts will be invited to submit full manuscripts (8000 words) by 28th February 2021. The Authors' Guide and the reference style are provided here for your reference. The Template for Manuscripts will be shared later. A workshop of authors and editors is planned in Japan to discuss and enhance the manuscripts and shape a synthesis paper to be included in the volume. TERI is currently in discussion with a reputed international journal that will publish the final manuscripts.
Timeline (dates are subject to change):
30 October 2020: Deadline for submission of abstracts (400 words)
30 November 2020: Notification on the results of abstract reviews to the authors
28 February 2021: Deadline for submission of first full manuscripts (8000 words)
August 2021: Workshop in Japan among authors and editors
31 October 2021: Submission of final manuscripts
January 2022: Publication