Civil society conservation groups receive special recognition at Government of India-UNDP India Biodiversity Awards 2018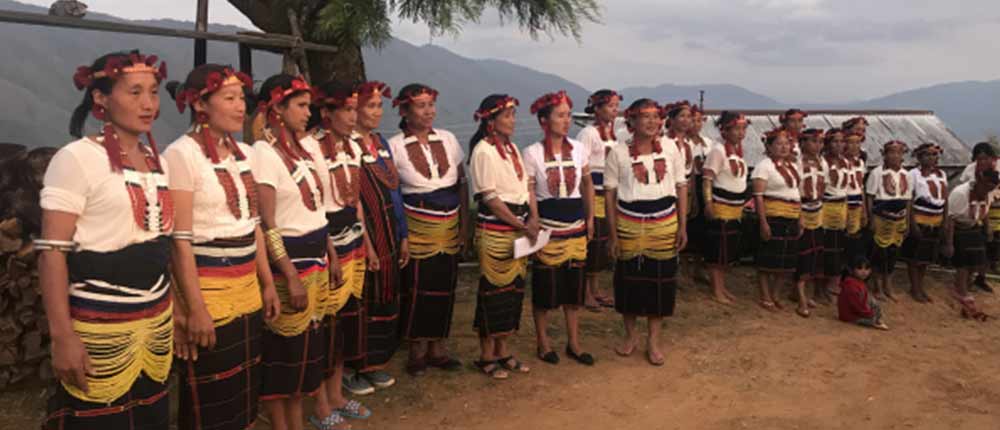 The father of a man named Kasu, having died, appeared to his son in a dream and told him not to sow until he should come and call to him. Everyone else in the village sowed his seed and the seed sprouted and still Kasu heard nothing from his father, and the blades of corn grew up and still he heard nothing, and at last, when the rest of the crops were grown quite high, Kasu said, " My father has forgotten. If I do not sow now it will be too late." So he got ready his seed and started for his field. And as he went down the hill he heard his father calling loud and clear, "Kasu pa po! Kasu pa po! "(= "Kasu, his father "), and then he knew that the time had indeed come, and sowed his seed gladly. And of all in that village, he was the only one that year who reaped a harvest, for the paddy of the others died, having been sown too soon.
The Sema people in Nagaland have traditionally sowed their paddy after the Kasupapo, a species of cuckoo, was heard calling. Just like the cuckoo is considered to be an important indicator of monsoon, there is a story too behind many other native species of wildlife. The tribe has a plethora of such nature tales that define not just their agricultural calendar but almost every other aspect of life.
Tribes in Nagaland, such as Sema, still believe and practice close associations with nature, but biodiversity declines continue to increase over the years. The reasons notwithstanding, a serious concern now is that the youth of these villages barely recognize the local species of plants and animals, and few know their local names leave alone scientific or common ones.
TERI has been working in this landscape for the last four years, with support and funding from the Nagaland Forest Department, and GEF-Satoyama through Conservation International-Japan (Read more about the project here). TERI's work on creating the People's Biodiversity Register of this area showed that the elders were far more prompt in recalling the names and the local legends associated with their wild plants and animals. As an outcome of their efforts, three villages have voluntarily formed Community Conserved Areas (CCAs), jointly called the Tizu Valley Biodiversity Conservation & Livelihood Network in order to protect their forests and biodiversity. This joint community-conservation initiative also received a special mention award by the Government of India-UNDP India Biodiversity Awards 2018 in the category, 'Sustainable Use of Biological Resources.'
The first ever Nagaland Biodiversity Meet was organised from 9 to 16 May 2018 to document the biodiversity of Tizu Valley Biodiversity Conservation and Livelihood Network, comprising the villages of Sukhai, Ghukhuyi and Kivikhu in Zunheboto District, and promote ecotourism in the area. Faunal surveys prior to the Biodiversity Meet resulted in a checklist of 212 species of birds, 155 species of butterflies and more than 200 species of moths. The multitude of floral and faunal species existing in these areas makes rich contributions to the biodiversity of the state. Documentation of these records will help boost nature-based ecotourism for the state, thus contributing to its revenue. The records of birds, butterflies and moths would be shared through Biodiversity Atlas - India.
The efforts of CCAs have undoubtedly yielded results. Measures such as banning the use of explosives for fishing, ban on hunting of wild animals from the CCA appears to have led to the reappearance of some wildlife species in some pockets. However, the state government needs to provide the policy, technology and the funding needed to allow these conservation groups to perform their role uninterrupted.
---
The biodiversity meet was jointly organized by TERI, Titli Trust, Diversity India, Nature Mates and Indian Foundation for Butterflies in partnership with the Nagaland Forest Department and with funding support of GEF-Satoyama via Conservation International-Japan.