Because it is during this season when air pollution rises to dangerous levels, energy and food wastages increase exponentially, plastic packaging and cracker debris litter the roads and several children, sick and older people and animals suffer too. That's how we have been celebrating festivals, year on year. But this time around, let's do it with a difference.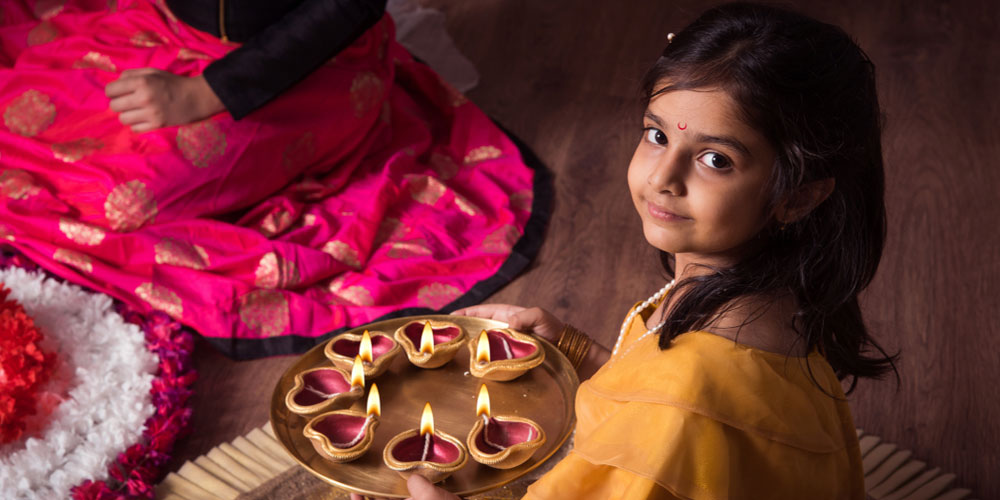 We celebrate our festivals with great pomp and show, but we also add a lot of waste and leave no stone unturned to contribute immensely to air pollution. Given the poor quality of air that we breathe day in and day out, it may come as no surprise that the World Health Organisation has categorized air pollution as the sixth biggest cause of deaths in India, triggering an alarm, with studies showing breathing ailments on the rise in Indian cities. The air quality in Delhi has already turned "very poor" with the overall average Air Quality Index touching 301 micrograms per cubic metre with the onset of festive season, and it is expected to get worse in the days to come.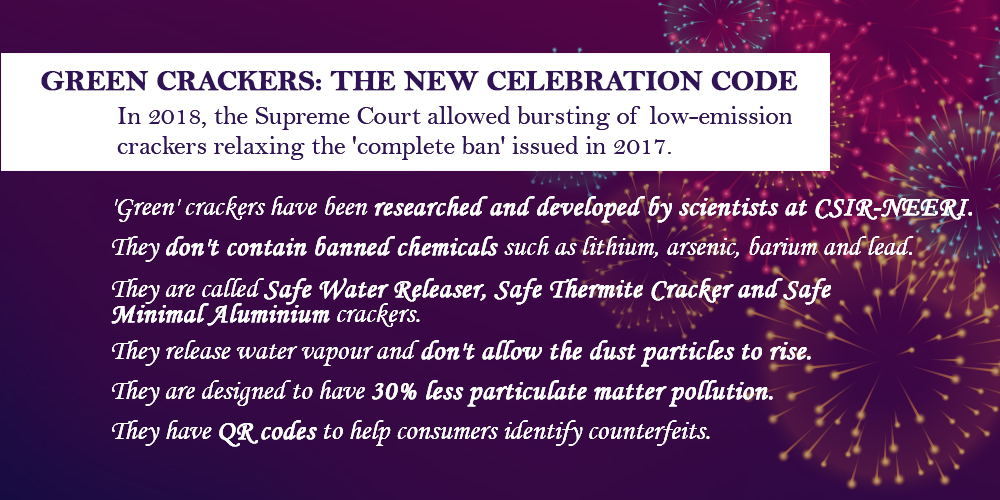 Say no to crackers
This festival season, reduce your contribution to the poor air quality by saying no to crackers altogether. If this seems hard to follow, then green firecrackers are the one to blow, but mind you, only between 8 pm to 10 pm. Low on emissions and within permissible sound limits, these have less polluting particles and are less harmful.
Celebrate together
Another thing to do this festive season is to opt for a community celebration. The Resident Welfare Associations (RWAs) could take a lead and decide a common place where the residents could assemble at a pre-decided time to enjoy the festivities instead of doing it separately at their homes. And that's the way it still happens in our villages so we, the city folks, should go back to our roots and emulate this model. The intangible benefits are many. It will bring the entire neighbourhood together, help people bond better with each other, and make the festive joy grow manifold.
Be paint wise
A recent United Nations Environment Programme study found out that the contribution of indoor air pollution to ambient air pollution in India is estimated to vary between 22% and 52%. And believe it or not, some of it is contributed by the indoor air paint. So if you are planning to get your house painted, then opt for eco-friendly paints. These use water-based solvents and help reduce or eliminate the release of volatile organic compounds in the indoor spaces, apart from being renewable, are available in a variety of attractive colours, durable, and provide long-lasting coverage.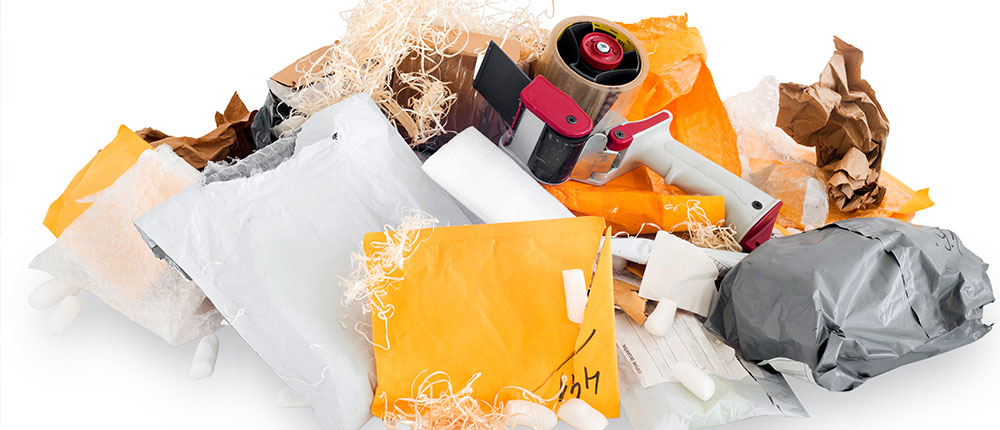 There seems no end in sight for the waste management crisis which is taking a serious toll on our environment, economy and public health, and inadvertently, all of us are adding to India's waste woes in small measures. By 2050, India will need a landfill of the size of Delhi for waste disposal, a study had earlier revealed. This time around, so let's not just preach but practise too by trying to 6R principle to cut down on the amount of waste generated during festivals.
Reduce
Waste not, want not is one principle to live by because if you use what you have wisely, sparingly and completely, you will be less likely to find yourself in need of anything. Even though there is no ban on single-use plastic and thermocol, one must avoid using plastic in any form and carry a cloth or jute bag instead when we go shop-hopping. The shopkeepers can also brand such reusable bags with its logo and charge a nominal amount for it.
Reuse
Be thoughtful while selecting gifts; keep it sweet and simple. Go for potted plants; they beautify the place and also cut down indoor pollution. Use coloured paper, or cloth to wrap gifts, and add some sparkle or tie a lace around to give it a festive look. Donate unused items.
Recycle
Or upcycle and recycle as much as you can. Don't throw away earthen lamps after one time use; instead, keep them safe or next time. Use natural coloured powders or colourful flowers to make rangoli.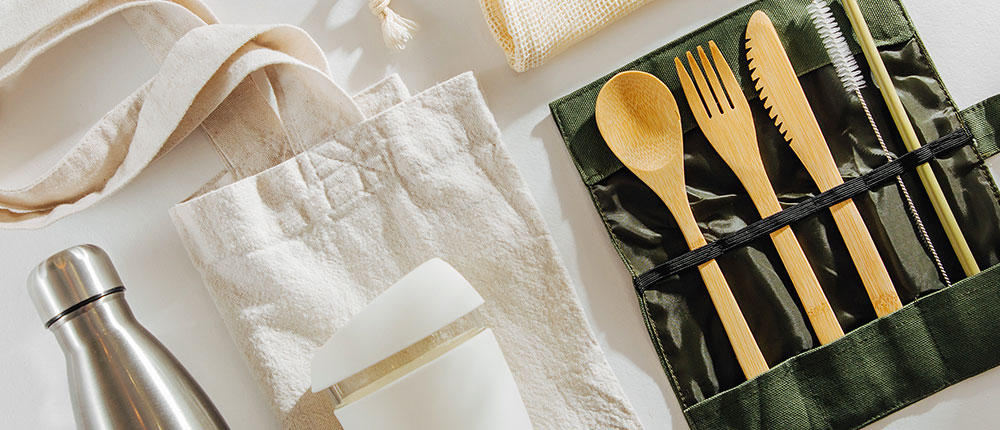 Refurbish
In the festive season, there's a clamour to buy new electronic products, and we do it without giving an iota of thought to e-waste generated in the process. India generates about 2 million tonnes per annum (TPA) of e-waste, of which about 438,085 TPA is recycled. If you are buying a new phone, exchange your phone at an e-waste outlet across the major cities, get cash in return and reduce e-waste.
Refuse
Another viable way of cutting down on waste generation as a consumer is to go local. Step out to shops and buy stuff instead of doing it online because what the sellers offer with a huge discount comes at a high environmental cost. Around 43% of manufactured plastics are used for packaging purpose in India, and most are single-use. The bubble wrap, styrofoam and thermocol used in packing the stuff are not bio-degradable. Buying from the local market will be taxing, but it will reduce the carbon footprint of your items.
Redesign
Festivals mean get-togethers, and a lot of meet, greet and eat with family and friends happen. Catering for a gathering is another opportunity not to be missed. So if you are inviting people over, avoid the disposable ones — plastic and thermocol — as the cutleries made of these items end up choking our landfills, adding filth on our roads and kill our water bodies. This time around, go green. Dump the idea of using plastic straws and buy steel or bamboo ones. Borrow some cutlery from a local crockery bank that offers steel ones mostly for free or for a nominal charge. Just use, wash and return. If this doesn't sound good, then buy tableware made from areca, sugarcane bagasse, bamboo or those made from palm, banyan or sal leaves. The tableware made of these materials is biodegradable and eco-friendly so they do no harm to the environment. Or better go the traditional way and serve food on banana leaves.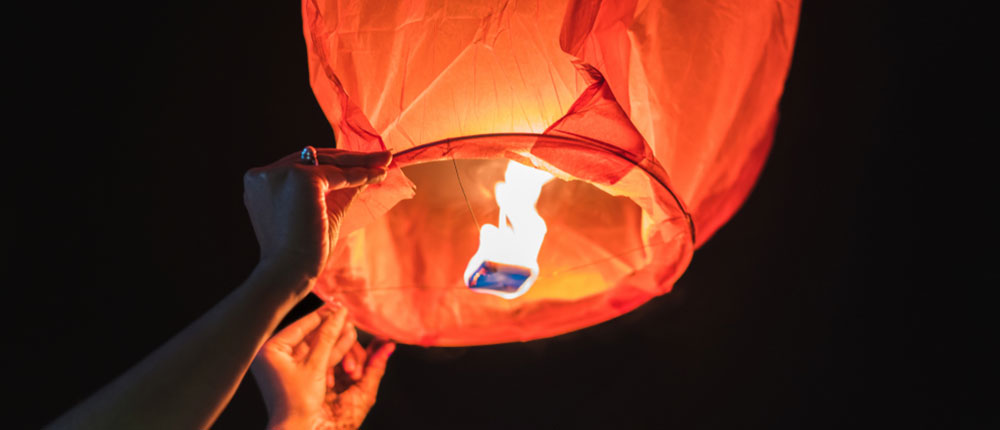 Light ain't right
This festive season avoid the celebratory ritual of firing sky lanterns. The light ain't right even though it is made of rice paper, and string. It is because the wires in these sky lanterns take years to break down and are an environmental hazard. These lanterns are a fairly splendid sight as they soar up in the night sky no doubt, but once their blaze of glory begins to fade, they fall back on the earth. The fallen lanterns are an eyesore, damage the environment, pose a risk to livestock, wildlife, and domestic animals, and also cause fires if they hit the ground while still lit. And there have been cases of such accidental fires in the recent past, so please be careful.
Soaking in the festive spirit, let's each one of us take a small step towards making India a circular economy like other developed countries across the world. We can do it in some measure by eliminating waste and the continual use of resources or in other words by becoming resource-efficient, minimising waste generation, converting waste into useful products, maximising resource recovery and recycling for landfill-free cities. Let each one of us start, and maybe our concerted efforts will pave the way for a greener tomorrow.