The role of a sustainability officer, particularly in the services sector, becomes multi-dimensional as all players in the ecosystem have to be taken along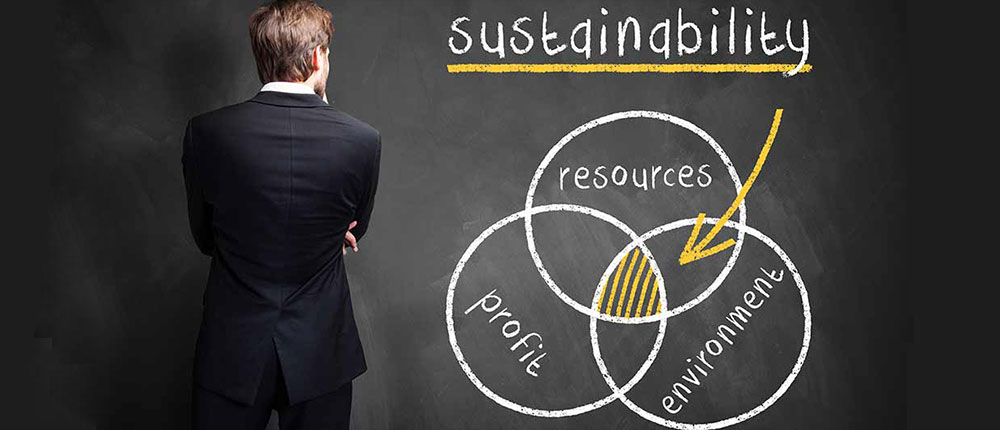 It's been a very intriguing aspect for me that sustainability discussions In India have often revolved solely around manufacturing, B2B or traditional sectors. The services sector in India today contributes nearly 54% of GDP and as we leapfrog towards a $5 trillion economy. Over the coming decade, services will play an ever bigger role.
Service sector companies are involved in retail, transport, distribution, food services, technology, financial services, hospitality, healthcare as well as other service-dominated businesses. With this sector leading economic growth, employment is increasing and more people are joining the service economy. It is therefore imperative that the services sector contributes not just towards the country's GDP but also leads on broader sustainability objectives in terms of environmental and social responsibility. This puts sustainability officers in this sector in the spotlight as they will play a massive role in India's sustainable development.
While sustainability officers in services have an advantage of a relatively cleaner slate to work with, they still need to grapple with challenges that are nascent but have massive disruption risks to business. Take the example of consumer packaging where viable and scaled recycled alternatives to plastic need to be identified. Or the example of transportation and mobility where emerging technologies around e-vehicles are redefining the whole sector at a very rapid pace. Millennial customers of these services are increasingly pushing for sustainable consumption and basing their purchasing decisions on social and environmental footprint of a brand. Not just the customers, employees too are increasingly taking a moral stand - publicly protesting and staging walkouts. Then, there is also social media and an always connected ecosystem we are operating in, which spreads the customer voices and employee activism that has the potential of massive setback to brand reputation in case businesses are found shying away from their broader responsibility to the planet and communities.
In this backdrop a sustainability officer's role, particularly in the services sector, becomes multi-dimensional. While sustainability officers will continue to do a fair bit of technical problem-solving and execution, that is only one part of the solution. Every ecosystem player, including partners, suppliers, customers, employees, regulators and other constituents have a very unique vantage point and view in the sustainability question. Working together with each of them and listening to their perspectives can provide very interesting insights. Sustainability officers in services would do well by taking calculated risks, not waiting for solutions to be perfectly proven before trying. They will have to fail early and improvise, and most importantly make the whole ecosystem part of that process and learning experience.
Sometimes when there are no easy solutions, it helps for the whole ecosystem to know that you are committed to the cause, sincere in your efforts, open to suggestions, willing to experiment and will share with them what's working, what's not and why so. Building that trust and transparency with key stakeholders will provide and renew business's environment and social licence to operate.
At Flipkart, collaboration, audacity and risk-taking is part of our culture. This cultural fabric has enabled us to launch many bold and industry-first sustainability initiatives while working closely with all our stakeholders with a shared vision. I am hopeful that Indian services sector will see increasingly more attention and spotlight for its sustainability agenda and some of these hallmarks will be equally helpful in shaping sustainable development in India towards a $5 trillion economy.
The author is Head of Sustainability and Social Responsibility, Flipkart Group.