Over the next 20 years, more than half of new buildings expected to be built by 2060 will be constructed. To achieve the ambition of keeping the global warming to 2°C or below, it is necessary to address energy and emissions from buildings. It is imperative to deploy energy-efficient and low-carbon building technologies to meet the growing demand for energy services.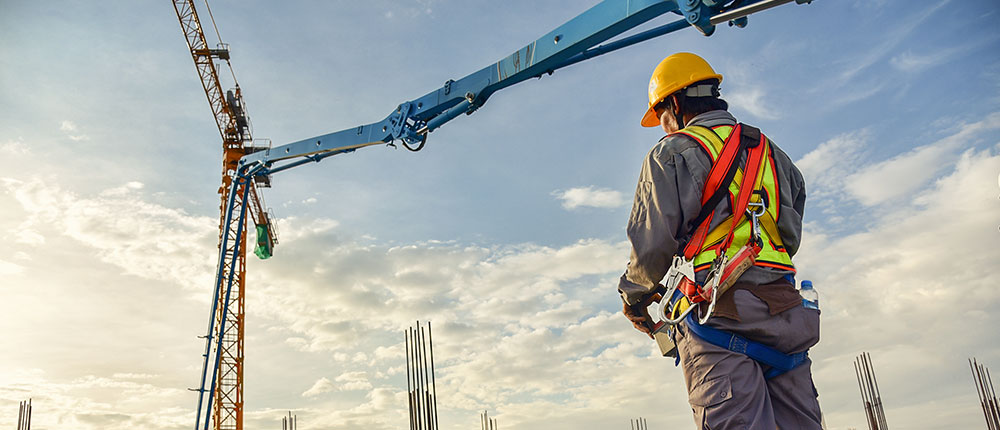 As per the Indian Economic Survey 2018–19, India will require $4.5 trillion infrastructure investment by 2040, the majority of which will need to be focused on cities, as by 2030 about 600 million Indians will reside in urban areas (MoF 2019). A study conducted by McKinsey Global Institute in 2010 suggests that India would need to build 700–900 million square meters of commercial and residential space annually, roughly the size of Chicago, to meet the growing demand. The country's commitment at the Paris Conference, 2015 to contribute to the conservation of the environment has put the onus of striking a balance between its developmental and environmental objectives on its shoulders.
The primary energy demand growth in India was led by coal for power generation. The power generation increased by around 65 TWh, which was driven by higher demand in buildings, especially coming from air conditioning, and higher access to electricity (International Energy Agency 2019). Over the next 20 years, more than half of new buildings expected to be built by 2060 will be constructed. There is a growing urgency to address energy and emissions from buildings if the ambition of keeping the global warming to 2°C or below is to be achieved.
Residential and commercial buildings in India account for 24% and 9% of the total electricity consumed in India, respectively (MoSPI 2019). As per the commercial building stock energy modelling (AEEE 2017), it was learned that as of 2017 commercial building segments accounted for a total of 1400 million square meter and consumed about 71 billion units (BU) of electricity annually. CEU data suggests that 85% of floor space will be in residential use by 2050, while 15% will be used for commercial purposes.
To meet 2°C target according to IEA, the average building energy use per person per year globally needs to fall by at least 10% to less than 4.5 MWh by 2025 (International Energy Agency 2017). It is imperative to deploy energy efficient and low-carbon building technologies to meet the rapidly growing demand for energy services without following an unsustainable pathway towards high building energy consumption per person.
Owing to the projected demand, energy efficiency in buildings will play an important role in the overall energy landscape as it is one of the most cost-effective ways of decarbonizing India's economy. The design and construction of sustainable and energy-efficient buildings will play a prominent role in the transition to low-carbon energy systems. As policy and markets drive uptake of more sustainable buildings to meet climate objectives, the linkages between material demand and GDP are likely to diverge from historical trends.
Material demand in buildings may change due to strategies such as designing buildings to be more energy efficient, constructing buildings from materials that last longer and are less carbon intensive, reducing material losses at construction sites, and enhancing the reusability and recyclability of construction materials.
These strategies will affect both the quantity and composition of materials demand, which will consecutively have implications on CO2 emissions from the industrial sectors that produce key materials such as steel, cement, and aluminium.
Several policies have been implemented by the Government of India to promote the use of sustainable building materials. The Fly Ash Utilization Policy amended by MoEFCC in 2016 drove the markets of building products containing fly ash, such as AAC blocks, fly ash bricks, and Puzzolana Portland Cement. The GST Council reduced tax rates to 12% on fly ash which is not at par with other building materials, such as red-clay bricks, earthen or roofing tiles, with a 5% tax rate (Goods and Services Tax Council 2017). The Bureau of Indian Standards has developed IS codes for the utilization of wastes such as fly ash in blocks or admixture and construction and demolition waste as recycled concrete aggregates in building construction.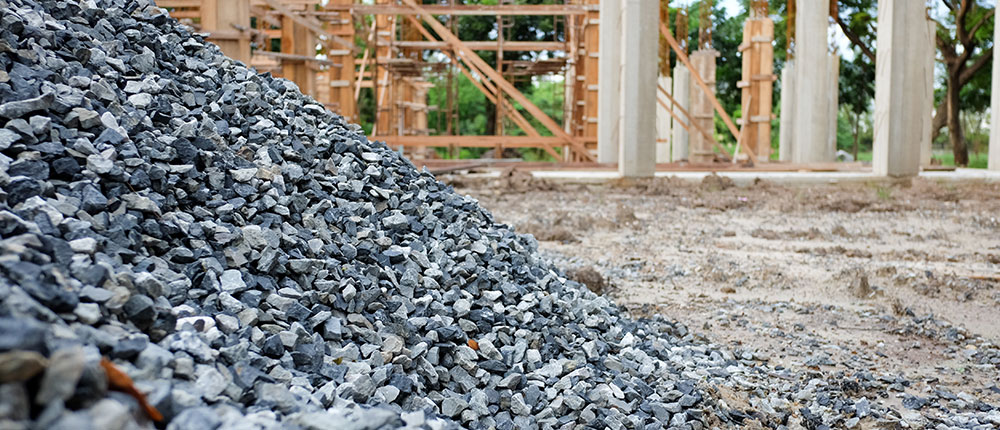 A ready reckoner for the Utilization of Recycled Produce of Construction and Demolition Waste, 2018 by Building Materials and Technology Promotion Council (BMTPC), MoHUA was brought out to ease implementation of the Construction and Demolition Waste Management Rules, 2016. The Rules clearly define the implementation process along with the duties and responsibilities of various stakeholders involved, including the local authority. Although these rules are comprehensive and available in the open-source, their adoption remains low.
The Bureau of Energy Efficiency introduced the Energy Conservation Building Code (ECBC) in 2007 for the commercial buildings and revised it in 2017 to incorporate advanced technologies and set higher benchmarks for energy efficiency. The Code prescribes energy performance standards for the buildings, including the envelope. It provides designers the freedom to choose a material or technology as long as the minimum requirements are fulfilled. The Eco-Niwas Samhita, envisaged to be released in parts, is the energy conservation code for residential buildings launched in 2018 as Part I – Building Envelope of ECBC-R.
In the present form, the codes focus on performance parameters for energy efficiency, such as thermal transmittance or U-value, solar heat gain coefficient (SHGC), and visible light transmission (VLT). Under the current ambit of the codes, other sustainability parameters, such as embodied energy and life cycle assessment (LCA), that are significant for the selection and application of building materials are not considered. However, ECBC-R mentions that the embodied energy of building materials and structural systems would be considered in the new parts that would be added in the future. Although the ECBC looks promising to drive the energy-efficient materials market, its implementation and enforcement remain a subject of the state, and so far 13 states and 1 union territory have notified the ECBC 2007.
Commercial buildings having the connected load of 100 kW or contract demand of 120 kVA and above, used or intended to be used for commercial purposes, fall under the scope of the EC Act, 2001. However, the residential sector transcends the present scope of the EC Act, 2001, which could pose a hindrance to the implementation of the existing residential energy efficiency policies in the country.
Rating systems mainstreamed in the construction sector in India today, such as GRIHA, IGBC, and EDGE, view beyond just energy parameters in case of building materials. They do not provide a comparative assessment of trade-offs between various building materials and technologies. GRIHA, for instance, awards points to projects demonstrating reduction in embodied energy in comparison to the base case, utilizing fly ash in the envelope, and using low-impact materials in the interiors. It also encourages the use of low VOC finishes and CFC and HCFC free materials. The developer community is incentivized in many states with additional FSI for projects registered as green. However, in most cases, registration for certification with one of the main schemes is a sufficient condition to qualify for government support as opposed to certification itself. This could lead to major green-washing of projects if not monitored carefully. GRIHA, however, conducts a post-occupancy evaluation to ensure that the intended measures have been implemented on-site.
As per IEA, the building sector energy intensity has reduced, which can be attributed to successful penetration of codes and standards developed. Yet it has not been able to pace up with the growth in floor area and increasing demand. There is a need for a robust implementation framework to enable the successful implementation of these policies. Although these policies are powerful, they have been established by different ministries of the Central Government, which require synergizing. The various stakeholders influencing the materials market, such as enforcing agencies and beneficiaries, need to work in close coordination to bring in circularity and closing the loop. The consumers, which are the ultimate users of these buildings, generally do not have a say in the design and construction process. Their involvement would lead to an increase in the expectations, thereby an increased demand for green buildings.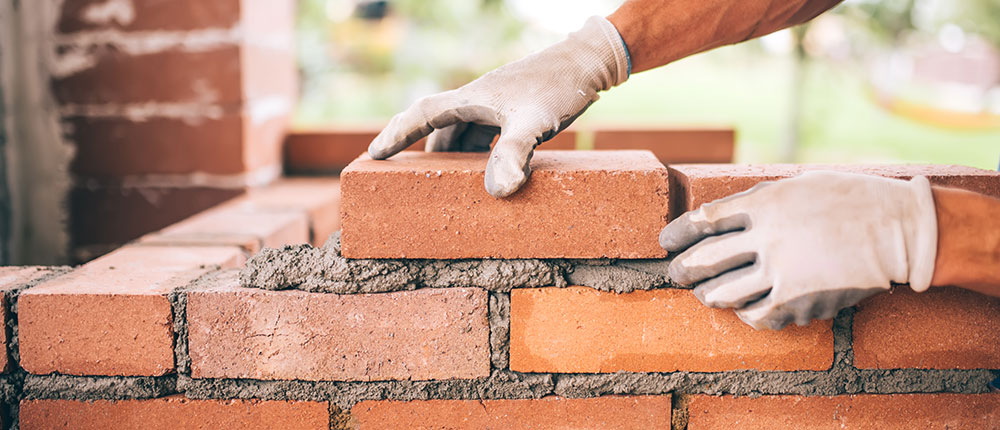 The Government of India has also recently come up with a 'Global Housing Technology Challenge' to identify and mainstream sustainable construction technologies to meet the current housing shortage. The selection criteria for these technologies would be crucial and result in minimizing the impact of building at scale. Pilot projects from the selected technologies would demonstrate their benefits and help in the identification of sustainable construction technologies.
However, to meet the targets of 'Housing for All', a large part of the construction has already taken place using technologies, the benefits of which are yet to be validated. Having said that, validation requires the collection of data on-site and the technologies being implemented. In our country, the availability of credible data has been debated for over a decade now. Institutional frameworks for data reporting, measurement, and verification also have to be brought out in the construction sector. There are apprehensions and concerns around materials that are leading to withdrawal from the market. There is a need to bust myth around the data reporting that it would be utilized against providers and consumers.
For an issue of relevance to gain momentum, there is a need to talk about it. This is the first step towards transitioning from energy-intensive construction practices to low-carbon energy-efficient construction methods.
Training and capacity building of all the stakeholders involved at various stages needs to be carried to build a cadre of professionals for informed decision-making. The curriculum of architectural and engineering institutions needs to be reviewed to sensitize the building professionals.
It is imperative to push the sustainable and efficient manufacturing of building materials by incentivizing the manufacturers in the form of tax benefits and promoted access to potential buyers. The manufacturers need to commit to science-based targets in line with Paris goals, which so far have been done only by 29 companies across sectors in India. The builder community needs to make informed choices by selecting the most appropriate building materials sourced sustainably, which in turn could be rewarded by providing fast track clearance for their projects. Furthermore, actions such as reduction of GST on green buildings, reduction in stamp duty, and incentives for adopting resource efficient measures could encourage sustainable building construction. Involving the consumers in the design and construction process would not only lead to the creation of markets for green buildings but also empower buyers to demand green buildings.
However, this is far-fetched and would require significant efforts in the coming decade to leapfrog best practices in the country. Various ministries of the Central Government need to come together and clearly define their areas of intervention to avoid conflict of interest and scepticism for effective implementation. The public and private sectors need to collaborate to facilitate smooth market transitions. There is a need to collate performance data looking at sustainability holistically for both conventional and emerging building materials and technologies to enable informed decision-making. TERI is working to build a national directory of 5000 energy-efficient building materials for BEE and GIZ. The enormous task requires extensive data collection from organized and unorganized sectors and reaching out to material manufacturers to register their products as part of the directory. Once accomplished, this would clarify how the availability of data in the public source removes hurdles for various stakeholders simply through formalization and transparency. This would also support establishing standards and labelling of building materials that are successfully implemented in some countries of the world today. The anecdote of standards and labelling programme of appliances is a paradigm of market transformation in our country.
The Mahindra-TERI Centre of Excellence for Sustainable Habitats envisions providing a credible database of thermal performance in the public domain for various building materials and assemblies. This is being done by testing thermal conductivity, specific heat capacity, and thermal diffusivity of homogeneous building materials in the NABL accredited facility. Whereas a Guarded Hot Box, first of its kind in India, provides thermal transmittance properties of building assemblies, this credible database intends to transform the energy efficient materials' market and develop innovative solutions tailored to Indian climates.
(The article was first carried in the July-September 2019 issue of Energy Future)