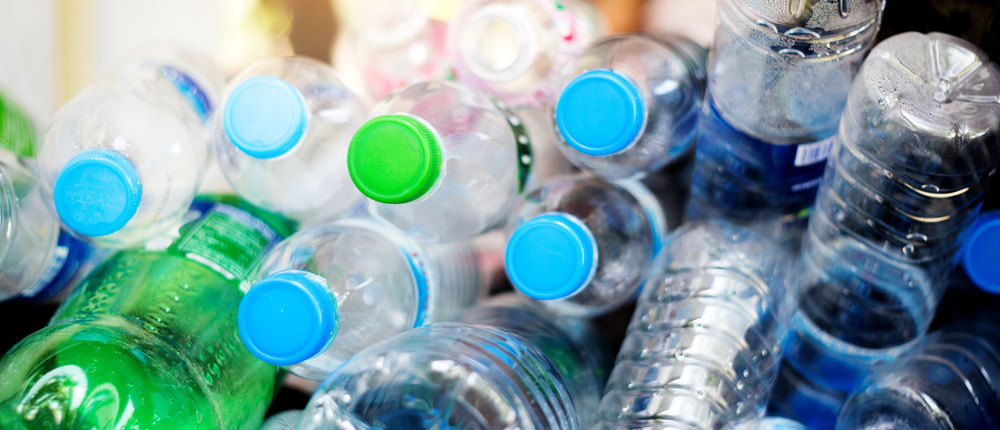 Tamil Nadu is set to enforce a ban on the use of plastic commodities including non-biodegradable carry bags, single-use cups, plates and straws, beginning the first of January, 2019. Amongst the limited data available on the characterization of plastic waste in Indian cities, Central Pollution Control Board estimates Tamil Nadu to be generating approximately 79,115 tonnes per annum of plastic waste and cities like Chennai and Coimbatore to have a mix of 80% HDPE/LDPE waste comprising of carry bags, milk pouches and packing films. The numbers are staggering and give us an idea of generation patterns in southern cities. The proposed plastic ban may not be termed novel but 'noble' considering other states have experimented with partial and complete restrictions in one form or the other. However, the positive for Tamil Nadu is a plethora of learning available from recent bans introduced in states like Maharashtra and some global experience.
Economic incentives to change consumer behaviour key
Studies have detailed that innovative steps such as store funded rebates for customers agreeing to bring their own bags have had positive impacts. This coupled with making cloth bags available 'at a cost' would result in positive behavioral change. With international experience from countries like US, Ireland and Denmark suggesting substantial results from steps such as levies on plastic bags and explicit pricing, it may not be late for the central government to rethink the omission of Rule 15 of Plastic Waste management rules on "explicit pricing". With regard to incentives, some inclusions in the Maharashtra ban have been thought-provoking. PET / PETE bottles having a liquid holding capacity 1 liter or more and less than 1 liter would require a predefined buyback price of Rs. 1/- and Rs.2/- respectively printed on the body of the bottle. Similarly, the inclusions also hold that a clear buyback price, not be less than Rs.0.50/milk sachet, must be printed to incentivize behavioral change and encourage recycling. One other model worth mentioning is the Zero Baht shops in Bangkok where people bring in recyclable waste and exchange it for household items like shampoo, detergent, bags of potato chips or candy.
EPR linkage
Engaging with the manufacturers and brand owners is imperative to ensure a reduction in plastic litter including Multi-layered and single-use plastics from FMCG companies. The linking of EPR with the ban is pivotal for implementation. Governments must look at implementing Section 9 under the Plastic Waste Management Rules, 2016 by inviting registered manufacturers and brand owners to devise a mechanism for collecting back post-consumer waste. Manufacturers must be asked to declare voluntary targets for waste collection to begin which could be firmed up as the mechanism matures. An alternative to compliance with Section 9, by submitting a fee to the municipality, in line with the polluter pay principle must also be made available. The Maharashtra ban interlinks EPR with PET or PETE bottle manufacturers, producers, sellers and traders requiring to develop a "Buy Back Depository Mechanism" with a predefined buyback price printed and to set up collection centers and reverse vending machines. Such steps could provide a much needed homogeneous policy approach to waste related issues.
Clarity in communication
De-cluttering compliance requirements and clear communication on penalty clauses to the relevant stakeholders could avoid chaos during implementation especially with the industry, trade associations, e-platforms and citizens. Establishment of hotline numbers and healthy use of social media to clarify customer queries may be a value addition. List of recognized PROs for waste management and certified manufacturers for selling compostable bags as released by CPCB must be made available on all public forums in Tamil Nadu. Pictorial representation of banned commodities accompanied by interpretation of the notifications would help simplify understanding among the masses.
Monitoring of implementation – part of a phase-out plan
With the CPCB acknowledging the majority of the states of not establishing mechanisms for plastic waste management, stringent monitoring mechanism during implementation still remains a missing piece in the puzzle. A recent report by the UN further observes that the impact of the ban of disposable plastics enforced in New Delhi has been limited due to poor enforcement. Municipalities must ensure roll-out of a phase-out plan for both plastic carry bags and single-use plastics. The plan must include well-defined targets to be achieved over a period of time including regular audits in shops and market areas to ensure the curbing of misused plastic. Third-party audits could be vital to assess the impact of implementation and also make up for manpower crunch at the municipal level. Inspectors and municipal staff must be technically trained and deployed to assess and provide information to boost implementation.
Largely, the ban must be looked at an opportunity to feed and supplement a holistic plastic waste management plan rather than act as a one-time policy intervention.