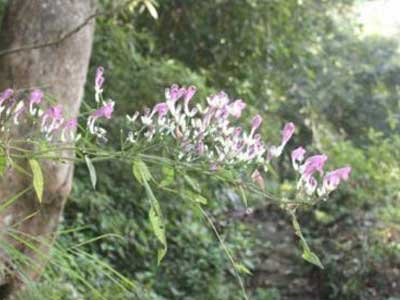 With a forest cover of 171964 sq km, the north-eastern part of India harbours a significant portion of the country's floral and faunal bounty - nearly 13,500 plant, 430 mammal and 1277 bird species, many of which are endemic to the region. An important part of the North-East is Nagaland wherein lies the Ghukhuyi village which is the centre of TERI's joint venture with the Department of Forests, Ecology, Environment and Wildlife of Nagaland to prepare a People's Biodiversity Register (PBR) for the area.
Ghukhuyi village, located in the Zunheboto district of Nagaland, is inhabited by the Sema tribe. They are known for their strong and close bond to nature and for practicing jhum or shifting cultivation.
However, much of Ghukhuyi's natural heritage and resources has rapidly eroded over time and faces a severe threat today. The reasons are manifold but a major concern is the increasing lack of knowledge of the forests and its various inhabitants among the younger generation.
For instance, when TERI was studying the region and its people so as to develop the area's People's Biodiversity Register (PBR), it was realized that while the elders of the village were quick and accurate in identifying the various species of plants, animals with their local names as well as their uses and the legends associated with them, the younger population had a limited knowledge about the biodiversity surrounding them.
This becomes an even more pressing issue when one considers the fact that Ghukhuyi is a young village with 49% of its population between 18 to 50 years of age and 30% in their childhood and adolescence.
To combat this erosion of traditional knowledge, a number of steps have been taken by the community itself, with organizations like TERI adding to it. The Ghukhuyi PBR is one such step.
This document records the biological and cultural resources of the village, and also its people's connect with the biodiversity of the region - cultural and economic - with the aim to develop and maintain an inventory of the known biological resources, identify new varieties as well as to document the ancestral knowledge about the region's environment and various practices of the locals.
Not only do many of these varied species of plants and animals, some of which are endemic to the region, serve as sustenance for the local population but also have other benefits - economic, by way of eco-tourism as well as health benefits. Indeed, many of these locally grown plants are used by the indigenous population to deal with several ailments - from tooth ache and dry skin to dysentery and high BP. Listed below are some of the plants that the villagers of Ghukhuyi use to avoid or treat various ailments: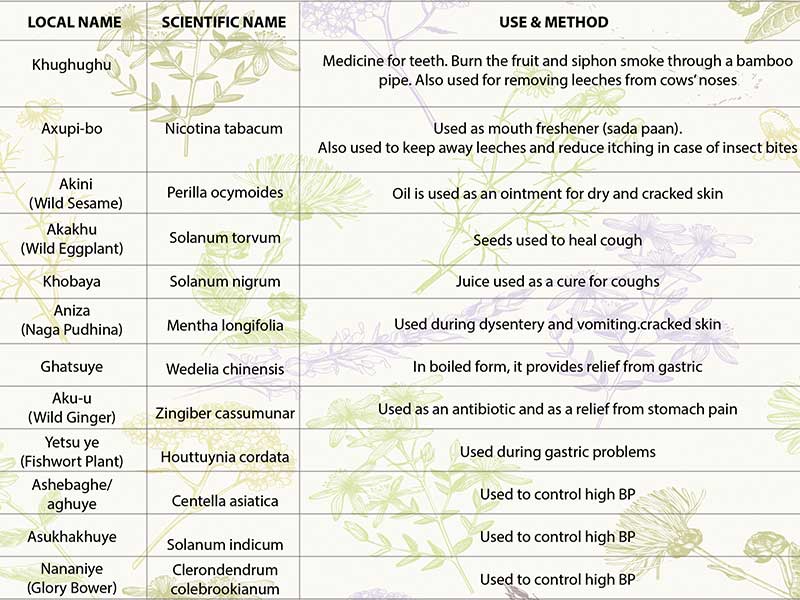 Downloads
View Report - A People's Biodiversity Register (PBR) of Village Ghukhuyi, Zünheboto, Nagaland
View Presentation - The Sustainable Management of SEPLS and Mainstreaming of Biodiversity Conservation in the State of Nagaland, India