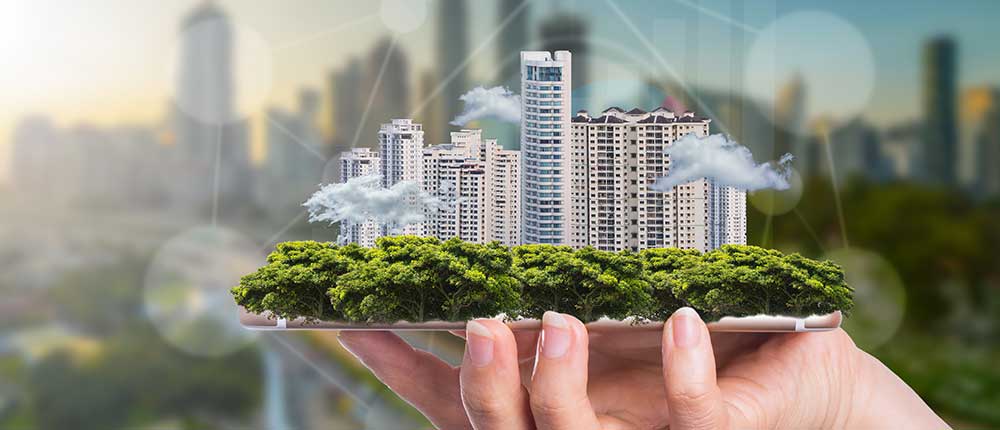 As of Census 2011, there are 7,935 towns, 475 Urban Agglomerations (UA) and 981 outgrowths in the country. There are 468 Class- I UA/Towns that have a population of more than 100,000 residents and 53 UA/Towns housing a population of one million or above. Among the million-plus UA/Cities, there are three 'Megacities' with more than 10 million population (Census, 2011). While these rapidly expanding urban centres in India are seen as the engines of economic growth, they also face tremendous pressures on their civic infrastructure systems like water supply, sewerage and drainage, solid waste management, etc. Data suggests that water supply is available for an average of 2.9 hours only per day across cities and towns. The non-revenue water that includes physical and revenue losses, accounts for 40-60 percent of total water supply. About 30 to 50 percent households do not have sewerage connections and less than 20 percent of total wastewater is being treated. Solid waste systems are severely stressed with an estimated amount of 1,15,000 MT of Municipal Solid Waste being generated daily in the country (FICCI, 2011). Besides infrastructure deficit, Indian cities are also grappling with environmental degradation, air pollution, and increasing frequency of climate-induced events and disasters. For instance, Mumbai, Chennai, Visakhapatnam, Surat, Bhopal, Gurugram, Guwahati and many more cities are facing flood-like situations year after year. Similarly, several cities including the National Capital, Delhi, are facing alarming pollution levels and related public health issues.
Moreover, by the end of 2050, India is expected to be the most populous country with roughly 1.7 billion inhabitants (UNDESA, 2017[1]) and the second largest economy after China (PwC, 201[2]). More than 60% of this population is expected to reside in India's urban centres by 2050 (UNDESA, 2014). It is imminent that this would have large implications in terms of the levels and patterns of energy requirements in the future, how cities and infrastructure develop, and what technological choices are available or used. This would also have implications for resource utilization such as land, water and air quality, and eventually, have a bearing on the quality of life of the residents. There is, therefore, an urgent need to relook the ways in which we design our infrastructure, run our cities, and manage current pressures emanating from urbanization (TERI, 2014; TERI, 2015).
This also becomes relevant in light of India's commitments towards global sustainable development goals and agreements – Sustainable Development Goal 11 which calls upon Governments to make cities and settlements inclusive, safe, resilient and sustainable; the Paris climate agreement that recognised that cities are key subnational entities and need to chart out their own future; UN's new urban agenda to address the challenges of urbanisation and endeavour to achieve SDG 11.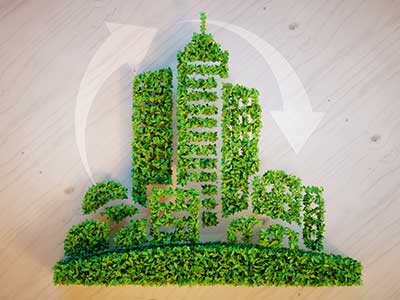 In order to meet the challenges of growing urbanization in the country and to promote sustainable urban development, the Government of India has taken several steps in this direction in the past. While schemes like IDSMT[3] and UBSP[4] focused on regulating migration to urban areas and upgrading the quality of life of urban poor respectively; it was only with JnNURM[5] that cities were really identified as engines of India's economic growth and an integrated approach to urban development was adopted in the country. With an objective to develop 'economically productive, efficient, equitable and responsive Cities', the Mission focused on upgrading the infrastructure in cities, provision of Basic Services to Urban Poor (BSUP) and wide-ranging urban sector reforms to strengthen municipal governance in accordance with the 74th Constitutional Amendment Act, 1992. While the mid-term appraisal of the 11th FYP (2011) and the report of the High-Powered Expert Committee on Indian Urban Infrastructure and Services (2011) highlighted the inadequate investments in the sector, technical and financial capacities constraints of the urban local bodies, and issues of institutional coordination and governance; it did bring out good practices and examples of urban transformations across the country. For instance, initiatives on 24x7 water supply in Nagpur, Hubli-Dharwad, Belgaum and Gulbarga; solid waste management including landfill gas recovery and waste to energy in Rajkot, Mumbai, Delhi, Pune and Ahmedabad, mobility solutions in Ahmedabad, Bhopal and Indore, and e-governance and finance reforms in Bengaluru, Ahmedabad, Surat and Hyderabad among other cities.
More recently, in 2015, the Government of India launched several new urban schemes - Atal Mission for Rejuvenation and Urban Transformation (AMRUT), Housing for All (Urban) Scheme and the Smart Cities Mission (SCM). The basic aim of these schemes is to recast the urban landscape of the country, to make urban areas livable, sustainable, smart and inclusive while driving the economic growth of the country (Ministry of Urban Development, Government of India, 2015). While AMRUT focuses on improvement of the quality of life through the provision of sustainable basic services in 500 cities, Smart Cities Mission adopts an ICT -driven area-based development approach for providing a clean and sustainable environment through the adoption of 'smart solutions' for 100 cities across the country. In many ways, AMRUT and SCM guidelines have similar objectives as outlined in the Sustainable Development Goals (SDGs). For instance, 'Sustainable environment' features as one of the core infrastructure elements of a Smart City as mentioned in the Mission guidelines. The Smart City Proposals also address issues pertaining to the provision of basic services including clean water and sanitation, inclusive city planning, development of physical and social infrastructure, recycling and reuse of waste, use of renewables, etc. thereby aligning with the objectives of the SGD 11. However, there is a need for a clear roadmap outlining ways and means for translating these goals into action for promoting sustainable cities across India. Moreover, the urban schemes also need to draw linkages and align to other relevant SDGs like: Goal 6 (Clean Water and Sanitation); Goal 7 (Affordable and Clean Energy) and Goal 13 (Climate Action). Goal 13 is especially relevant with reference to India's 'Intended Nationally Determined Commitments' (INDCs) adopted at COP21 which includes reducing the emissions intensity of its GDP by 33 to 35 percent by 2030 from 2005 level. Since the urban areas significantly contribute to the national GHG burdens, there is a need for recognising the importance of integrating the objectives of INDC commitments in India's urban planning and development framework. It can go a long way in helping the country achieve the global targets. Besides, the current government schemes are only focusing on an odd 500 out of the 8,000+ cities and towns in the country. Any efforts towards the development of Sustainable Cities will need replication and scaling up of sustainable urban solutions and development mechanisms to these 'other' urban centres across India.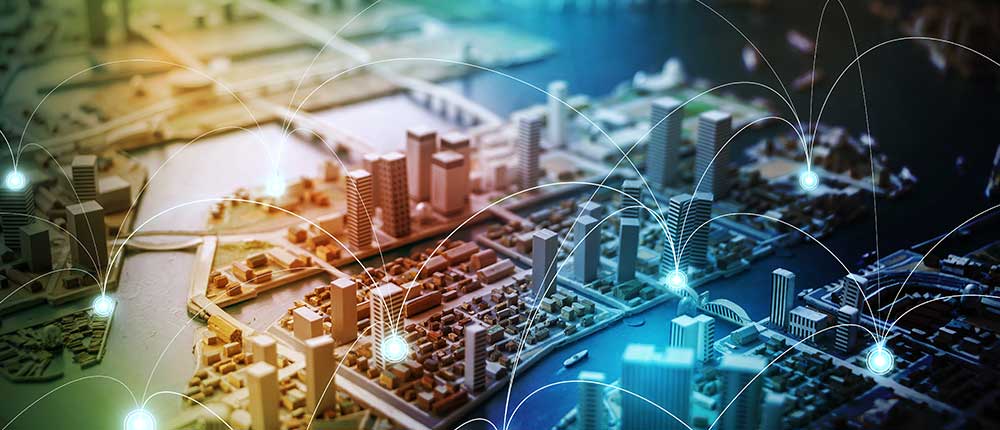 One of the key enablers in this process would be to empower cities through policy mandates, institutional and financial support and legal provisions. Though the 73rd Constitutional Amendment provides for devolution of functions to the urban local bodies, but with lack of funds and functionaries, they are not fully equipped to effectively deliver urban services and address emerging concerns like air pollutions and climate change. Moreover, enhancing private sector participation and capacity building can go a long way in charting a sustainable urbanisation pathway for India.
As a policy think tank in the field of sustainable development, TERI has been promoting the creation of sustainable, resilient, and 'smarter' cities, through policy analysis, urban planning, capacity building, and knowledge creation for more than two decades. In the past, TERI was recognized as a Center of Excellence by the Ministry of Urban Development, Government of India, and is presently empanelled as a consultant for the Smart Cities Mission of the Government of India. In this capacity, TERI has been providing technical support and advisory to multiple cities across the country in planning for sustainable and smart urban development, including preparation of Smart City Proposal (SCP) for Dharamshala. Dharamshala emerged as one of the top 3 cities among the list of winner cities selected in the Fast Track Round Challenge of Government of India's Smart Cities Mission in May 2016. TERI, along with TERI University, is also an empanelled training agency for capacity building of urban local bodies on the thematic areas of urban planning, public health and urban governance under the Atal Mission for Rejuvenation and Urban Transformation (AMRUT). Besides, TERI is also part of various regional and international networks focusing on urban development issues. These include The Rockefeller Foundation's Asian Cities Climate Change Resilience Network (ACCCRN), ADB facilitated Cities Development Initiative for Asia (CDIA) and Global Network on Energy for Sustainable Development (GNESD), facilitated by UN Environment Programme.
Specific research activities undertaken by TERI to promote sustainable, smart and resilient cities include:
Helping cities in Strategic Planning

Advising cities on Energy, Environment and Climate Change issues
Formulating Smart City Proposals and implementation action plans
Preparing Climate Resilience Plans and Strategies
Formulating mitigation strategies to promote low carbon urban growth

Conducting policy research and analysis

Policy, regulatory and institutional analysis for mainstreaming sustainability and climate change agenda in urban planning and governance
Preparing policy mainstreaming roadmaps
Regulatory and legal frameworks for efficient service delivery

Geospatial and economic modelling and assessments

Modelling and geospatial assessments on energy-environment related aspects and exploring climate change implications vis-à-vis urban growth and associated demands

Carrying out energy and carbon inventories

Estimation of energy consumption and carbon emissions on account of urban sector/plans/projects

Measuring climate change impacts

Carrying out climate risk and vulnerability assessments
Developing tools and methodologies for climate risk and vulnerability assessments
Urban Heat Island assessments

Providing sustainable solutions for urban infrastructure services – transport, water, waste management, energy, green buildings

Policy and regulatory research to promote sustainable and resilient urban infrastructure services
Developing technology applications
Conducting technical and financial feasibility studies
Preparing investment strategies and implement action plans
Implementing pilots and installations
Conducting monitoring, evaluations, and audits

Creating knowledge and building capacities

Data management frameworks and systems to support sustainable city planning
Developing and delivering training programs for ULBs, urban practitioners and policymakers
Developing knowledge products – Toolkits and training modules, Discussion Paper s and Policy Briefs, Case Studies, Films and documentaries.
-EOM-
[1] https://www.un.org/development/desa/en/news/population/world-population-prospects-2017.html
[2] https://www.pwc.com/gx/en/issues/economy/the-world-in-2050.html
[3] Integrated Development of Small and Medium Towns, launched in the Sixth FYP period
[4] Urban Basic Services Programme, launched in the Seventh FYP period
[5] Jawaharlal Nehru National Urban Renewal Mission, launched in 2005