Much before urban India, the country's rural population had endorsed LED-based solar lighting. Initiatives such as LaBL share the credit of boosting consumer confidence in such products.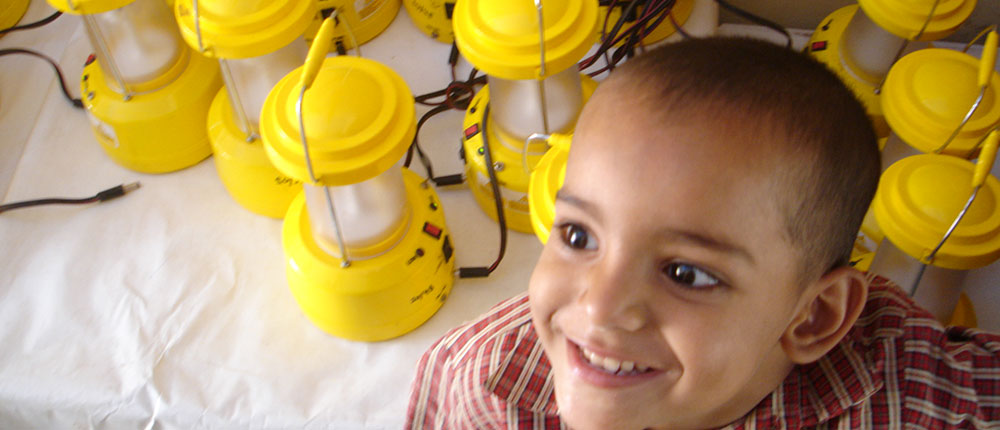 India has experienced rapid development and urbanisation since the liberalisation and globalisation of the 90s and the dot com boom of the early 2000s. However, living in the shadows of India's development, over 500 million people in the country remained deprived of an electricity network. A majority of this population lived in rural areas and used traditional kerosene wick lamps for basic lighting. Consequently, they were directly exposed to household air pollution resulting from burning kerosene. According to estimates from an article titled 'Evaluation of various energy devices for domestic lighting in India: Technology, economics and CO2 emissions', published in the journal Energy for Sustainable Development, the net CO2 emission from a single kerosene wick lamp is 0.728 gram/lumen-hour, which aggravates the challenge of climate change.
Realising these challenges and as an early proponent of access to clean lighting for all, The Energy and Resources Institute (TERI) took up the mission of translating these challenges into opportunities for the energy-poor. A journey of a thousand miles begins with the first step and TERI took its first step in this direction in 2007 by committing to facilitate sustainable development of communities and enable a million people in India's rural areas to meet their lighting needs from solar technologies, during the Annual Assembly of the Clinton Global Initiative (CGI). Later, in 2008, TERI launched its flagship initiative Lighting a Billion Lives (LaBL) to address energy access challenges of the world's energy-poor through solar technology.
In the early years of LaBL, TERI worked with technology manufacturers, grassroots institutions, communities, and government agencies to design a village entrepreneurship-based model that could trigger the shift of households and villages from kerosene wick lamps to solar lighting products. At this time, TERI's technical team worked closely with the very few solar product manufacturers available at the time for the introduction of LED bulb-based solar products, and product features such as battery indicators and dimming options.
Later, the introduction of the LaBL sticker on solar LED-based lighting products approved by TERI's lighting laboratory in New Delhi worked as a quality marker and made it easier for rural consumers to distinguish between good quality products and the locally available imitations. Throughout, the technical team made conscious efforts for improvements in products and procedures to ensure enhanced service delivery, low installation costs, high efficiency products and improved quality of illumination through integrated system optimisations based on the accurate selection of low power consuming LEDs and efficient luminaire designs.
Going forward, between 2012 and 2015, with support from the Department for International Development (DFID) of UK, the LaBL initiative had initially nurtured a pool of village level entrepreneurs who owned and operated LED-based solar facilities and provided lighting-as-a-service to households and rural enterprises, focussed on market creation approaches for provisioning energy access in rural India. As part of the DFID-TERI partnership, LaBL facilitated the institutionalisation of energy enterprises (EEs) that undertook retail sales of solar lighting products and provided after-sales service to last-mile rural consumers.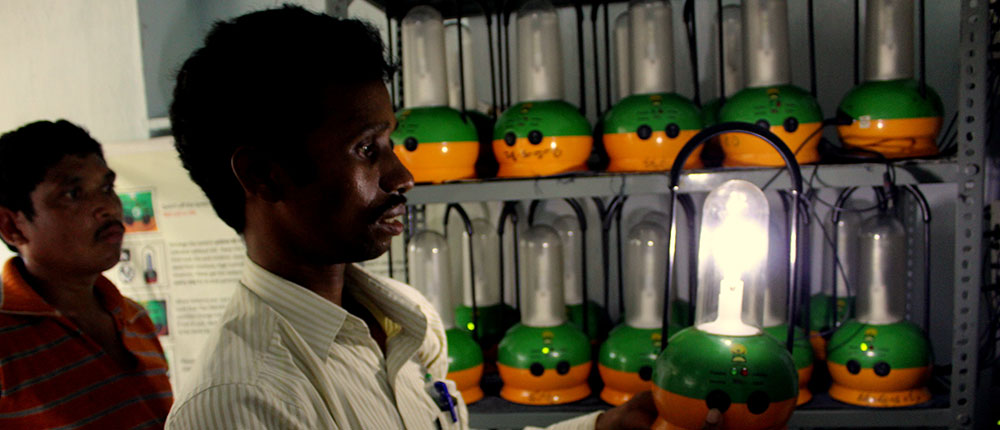 These EEs began their operations with business opportunities already in their kitty. For eg. - they were connected to manufacturers who were already empanelled with LaBL. They were also delegated the responsibility of providing after-sales service to LaBL's existing solar facilities in their respective territories. This approach not only favoured the consumers, who could now purchase a quality solar product from a nearby shop, it also benefitted the manufacturers and state level stockists of solar LED-based lighting products by emerging as their local point of contact. With relevant capacity building and handholding, slowly the installation of solar based LED street lights and solar micro-grids in remote areas and difficult terrains of the country began to be undertaken.
Access to consumer finance and enterprise finance are two important ingredients for fostering the uptake of solar LED products in rural areas of the country. Hence, over the years, the LaBL has partnered with a range of micro-finance institutions and Regional Rural Banks and facilitated the introduction/scale-up of clean energy solutions into their lending portfolios through the roll-out of customised financial instruments. In Bihar, with support from organisations such as the Bihar Rural Livelihoods Promotion Society (BRLPS), DFID and Power Finance Corporation (PFC) Limited, the LaBL team has provisioned access to solar lighting to over 50,000 self-employed women who are engaged with the BRLPS/JEEViKA.
Very recently, India declared all census villages as electrified and is now undertaking its ambitious time-bound SAUBHAGYA scheme for providing electricity connections to all households in the country. Unlike kerosene wick lamps, solar LED-based lighting products will not lose relevance even after the commissioning of the grid network as solar products can be used as a backup solution and the mobility of standalone LED lighting products is certainly an attraction for those living in villages.
Over the years, access to clean solar LED lighting has outpaced expectations by augmenting livelihood opportunities, accelerating green entrepreneurship opportunities for men and women, including the youth. Most importantly it has improved the quality of life of households previously left in the dark. Since its inception, the initiative has benefitted over five million lives and surpassed the goals that were set at the Annual Assembly of the CGI back in 2007. Today, LaBL has its footprint in more than 20 states in India and over 13 countries globally.
Much before urban India, the country's rural population had endorsed LED-based lighting products as an important element of their living space, kitchens, common areas, and bedrooms. Initiatives such as the LaBL share the credit of boosting consumer confidence in solar LED lighting products. Going forward, LED-based lighting products will play a vital role in containing the rise in electricity demand that results from massive use of energy inefficient incandescent bulbs.
This article is a modified version of an article by the authors published in the inaugural issue of IllumiNation The Lighting Magazine. All views are personal.