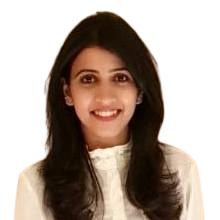 Ms Shweta Gautam
Area Convenor, Centre for Waste Management
Ms Shweta Gautam is the Research Associate and Area Convenor under Center for Waste Management area of The Energy and Resources Institute. Her area of expertise revolves around solid waste management, plastic waste management, marine litter, and the circular economy. Within these fields, her roles encompass tasks such as stakeholder mapping, engagement, waste mapping, and the proposal of technological interventions. Her primary responsibilities revolve around conducting both primary and secondary research, gathering and analyzing data, and presenting the findings and collaborating with national and international research groups.
Furthermore, Ms Gautam has extensive experience in project development and management, as well as facilitating knowledge dissemination. She has been extensively involved in a variety of projects, including scientific assessments, policy advocacy, outreach initiatives, capacity building, and awareness campaigns. She also serves as a lead author for various thematic for the State of Environment Reports, both at the national and state levels.
Ms Gautam holds a master's degree in Environmental Studies from Delhi University.