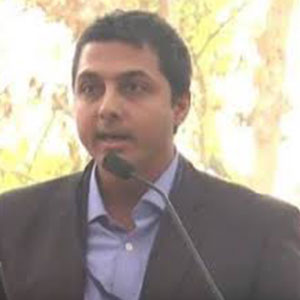 Mr Martand Shardul, Fellow, TERI & Network Coordinator at UN Sustainable Development Solutions Network - Youth
Martand is a Computer Engineer by training and an alumnus of the Global Masters in Development Practice program. He is one of the Founding Members of the Leadership Committee for the Students and Alumni Advisory Council (SAAC) which is hosted at the MDP Secretariat, Columbia University.
In 2012, he started working with the global Lighting a Billion Lives (LaBL) initiative of The Energy and Resources Institute (TERI), New Delhi. In 2016, he received TERI's highest award, the "Roll of Honor" from Shri Jayant Sinha, Hon'ble Minister of State for Civil Aviation, Govt. of India, for facilitating the activities of the Sustainable Energy for All initiative. Also, in 2017, the UN Environment included his name in their directory of young change makers - #Faces4Change2017.
Martand has a professional training in Big Data Analytics, and prior to joining the development sector, he has worked with IT MNCs in the franchising domain. Martand is currently the Network Coordinator for UN Sustainable Development Solutions Network (SDSN) - Youth in South-Asia.