About the project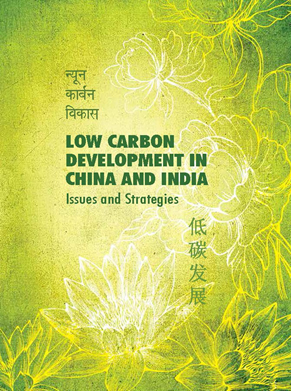 Project Publication
This book is an output of the collaborative study on low carbon development for China and India is directed towards developing specific strategies for low carbon development in crosscutting areas such as financing, innovation policy, and subnational actions. Download

Issue Brief Download
Project Factsheet Download
The concept of low carbon development has been articulated in both China and India. In China, the National Development and Reforms Commission (NDRC) describes low-carbon development as the development of socio-economic system that can realize low carbon emissions. India's National Action Plan on Climate Change (NAPCC) highlights the co-benefit approach for low carbon activities that could in turn ensure energy security, reduced local pollution, and increased access to energy through distributed and decentralized forms of energy systems.
The Government of the Republic of India and the Government of the People's Republic of China in a Joint Statement on Climate Change between India and China recognized that, "climate change and its adverse effects are the common concern of mankind and one of the greatest global challenges of the 21st century, which needs to be addressed through international cooperation in the context of sustainable development". China and India reiterated that their bilateral partnership on the issue of climate change is mutually beneficial as well as globally significant.
It is important to understand and share peer-country experiences at promoting low carbon development initiatives. A transdisciplinary approach can facilitate knowledge exchange and dissemination to support policies and programmes through collaborative research and engagement.
With the above background, the project on low carbon development for China and India will seek to understand learnings on options, barriers and success stories on implementability of policies and programmes promoting low carbon development in China and India. Parallel studies will be conducted for India and China. The Energy and Resources Institute, New Delhi along with guidance from the National Development and Reforms Commission, China undertook a collaborative project on low carbon development. The intended outcome of the collaborative project on low carbon development for China and India is supporting policy development by facilitating south-south cooperation, creating relevant knowledge and building capacities.
About Research Institutes
The Energy and Resources Institute (TERI): TERI is an autonomous, not-for-profit (under Section 12 and 12A), multi-disciplinary research institute established in 1974. A unique developing-country institution, TERI has human resource strength of about 1000 people. Research in TERI is driven by the challenge of integrating the long-term goal of sustainable development with the immediate objectives of inclusive growth and poverty eradication.
National Centre for Climate Change Strategy and International Cooperation (NCSC): NCSC is China's first national level think tank on climate change that aims to bring together the country's best climate change scientists, researchers and analysts to provide inputs into strategies for low-carbon development.
Central University of Finance and Economics (CUFE): CUFE was founded in 1949 and was the first university of finance and economics established by the Chinese central government.
Zhejiang University (ZU): ZU is a comprehensive national university founded in 1897 and is directly under the administration of Ministry of Education.
support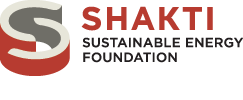 Shakti: Shakti Sustainable Energy Foundation works to strengthen the energy security of India by aiding the design and implementation of policies that support energy efficiency and renewable energy. It is also a part of a global association of technical and policy experts called the ClimateWorks Network. Being a part of this group helps Shakti connect the policy space in India to the rich knowledge pool that resides within the network.
URL: http://www.shaktifoundation.in/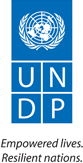 United Nations Development Programme (UNDP): UNDP has been partnering with people at all levels of society to help build nations that can withstand crisis and drive and sustain the kind of growth that improves the quality of live for everyone. UNDP works in Key areas: poverty reduction; democratic governance; crisis prevention and recovery; environment and sustainable development.
URL: http://www.undp.org