Creating innovative solutions for a sustainable future: Our journey in 2018
Every year we push the boundary to fulfil our mission of ushering transitions to a cleaner and sustainable future. As 2018 draws to a close, we share glimpses of our work with you through this photo-book.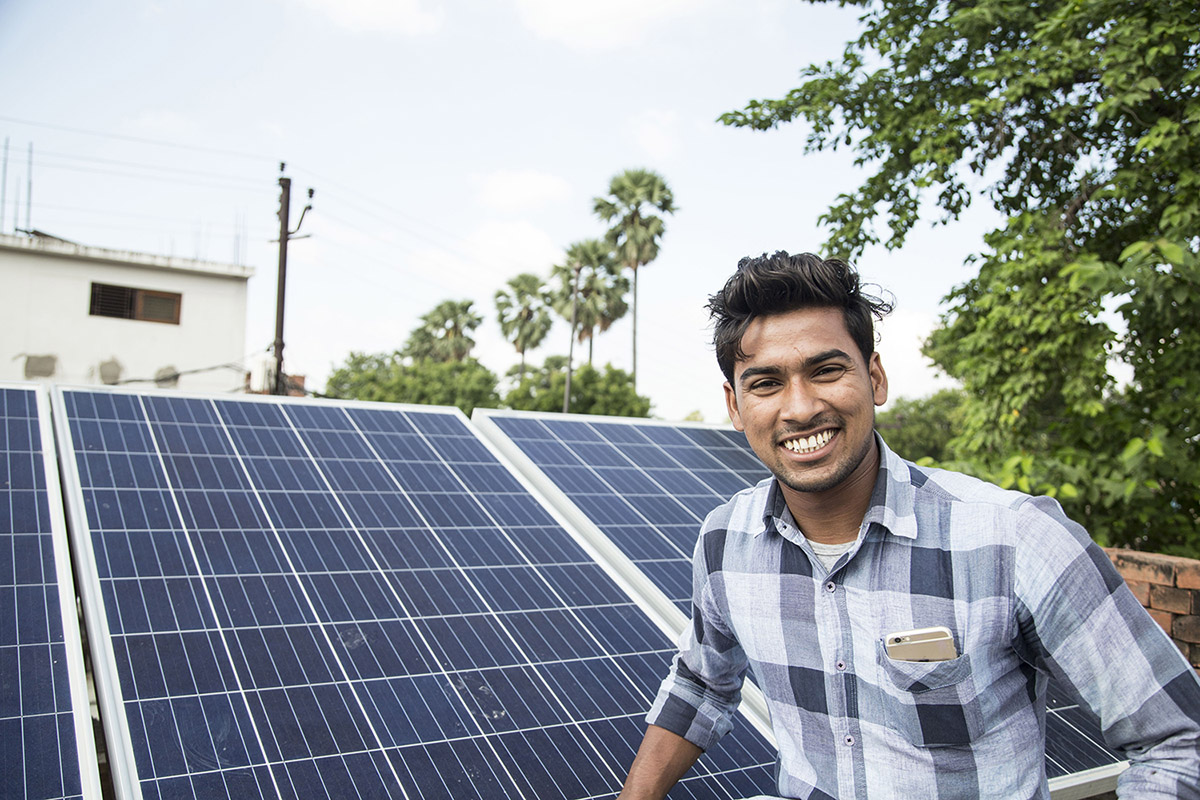 By Ritambhara Agrawal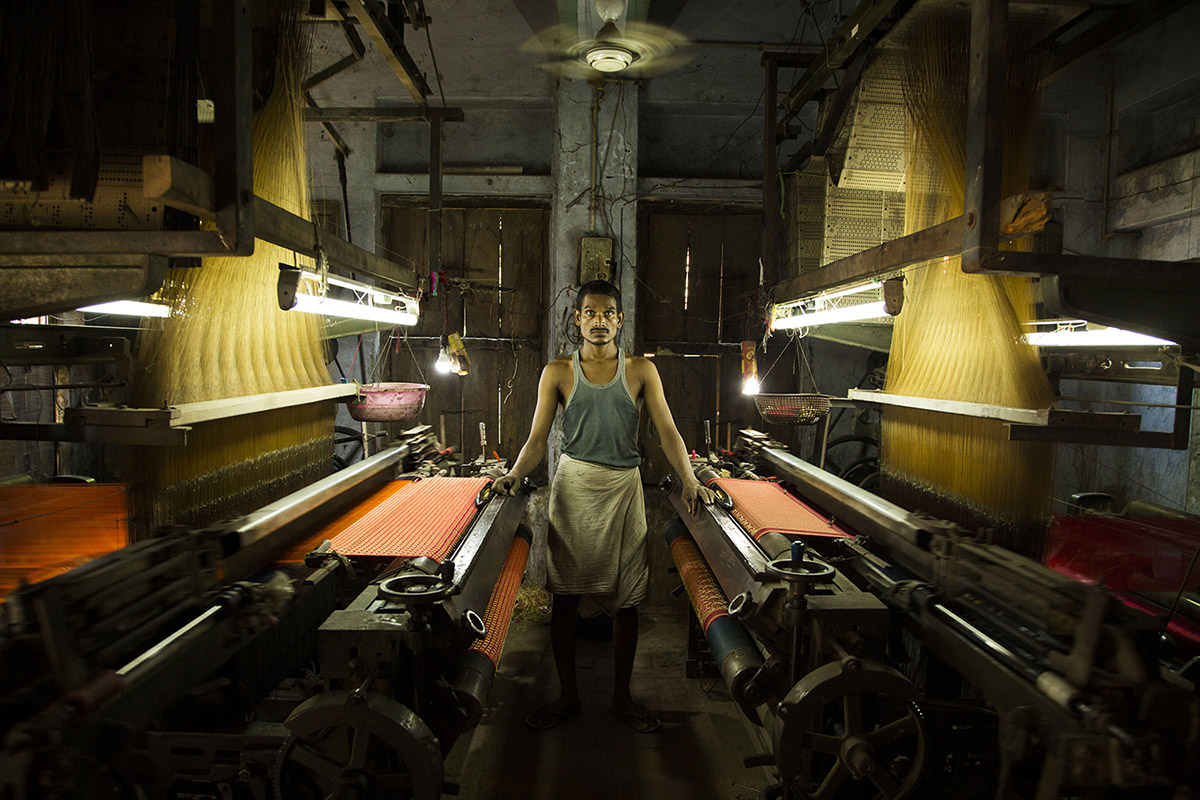 By Ritambhara Agrawal
We set up solar and grid hybrid systems in Lohta town in Varanasi, providing the weavers a reliable source of electricity in the face of frequent load-shedding.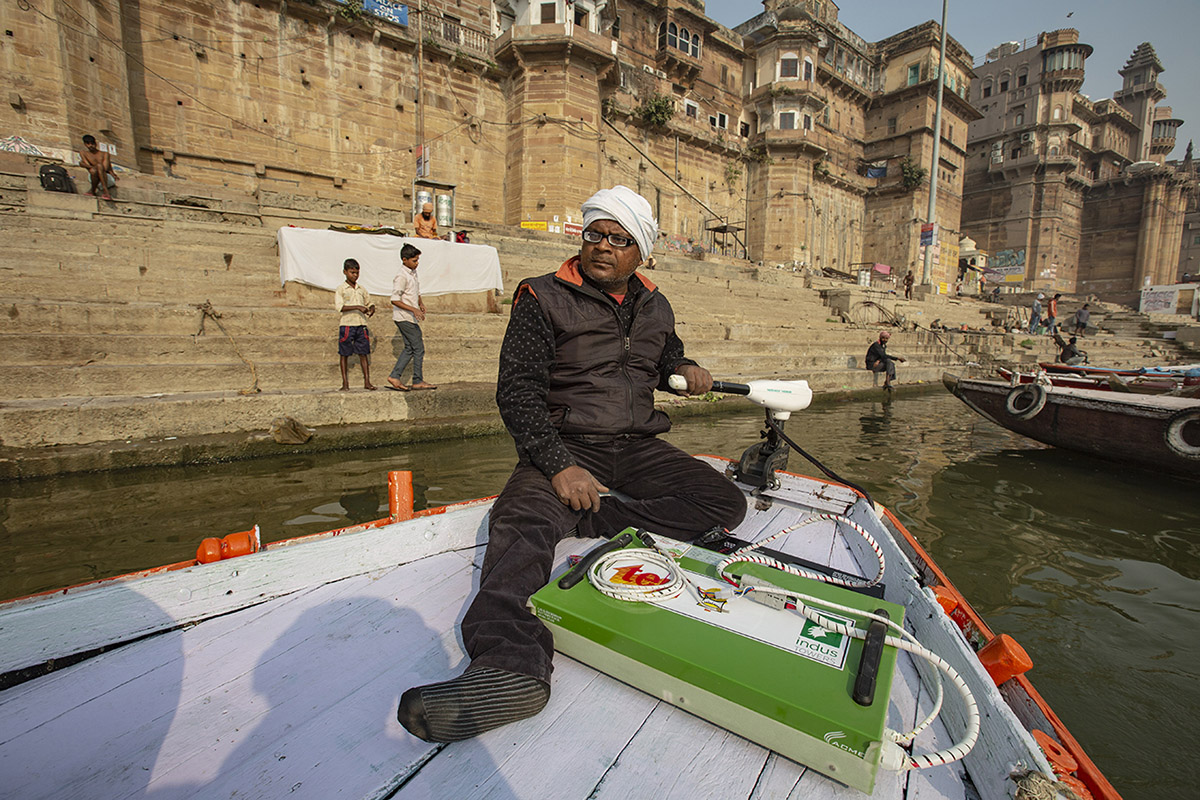 By Deepak Kattar
Batteries charged from solar energy also powered boats in Varanasi, helping to reduce pollution from
diesel operated engines.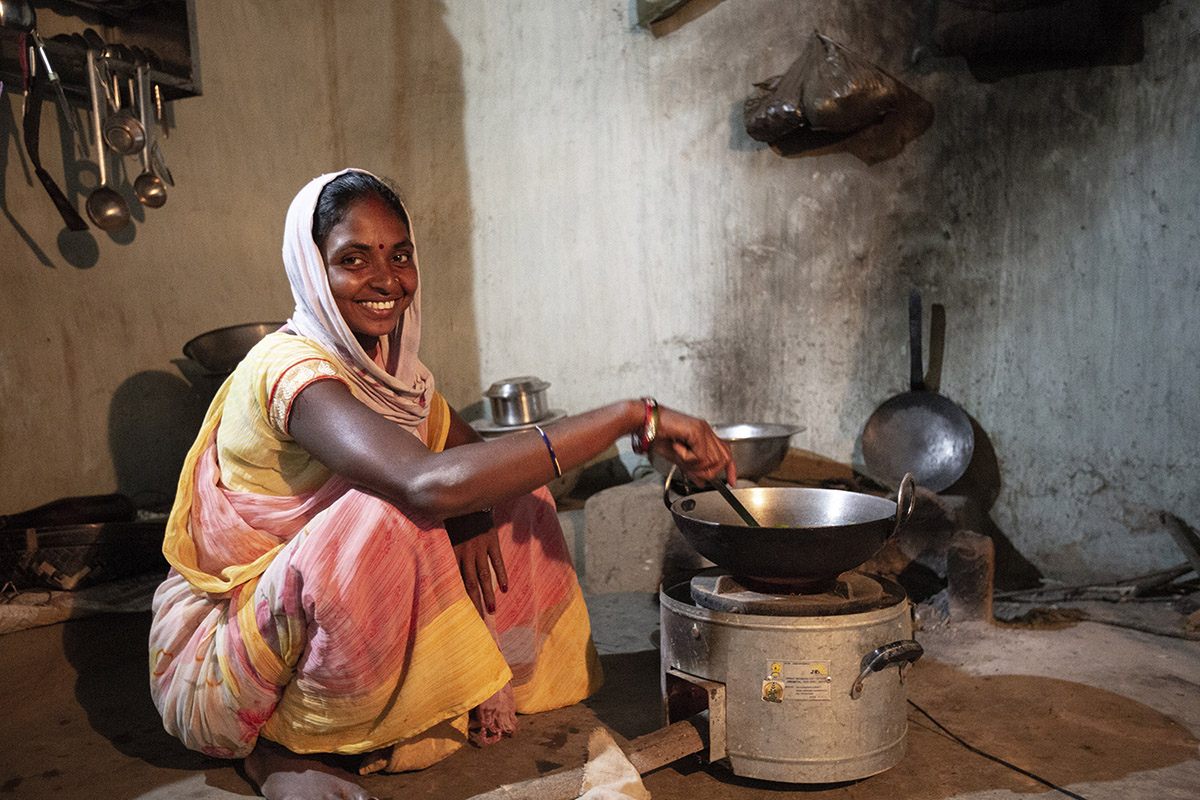 By Ritambhara Agrawal
We spread the light in new regions in Bihar and Jharkhand. Here, Beena Devi from Gutwatoli village in Jharkhand, using an improved biomass cook stove.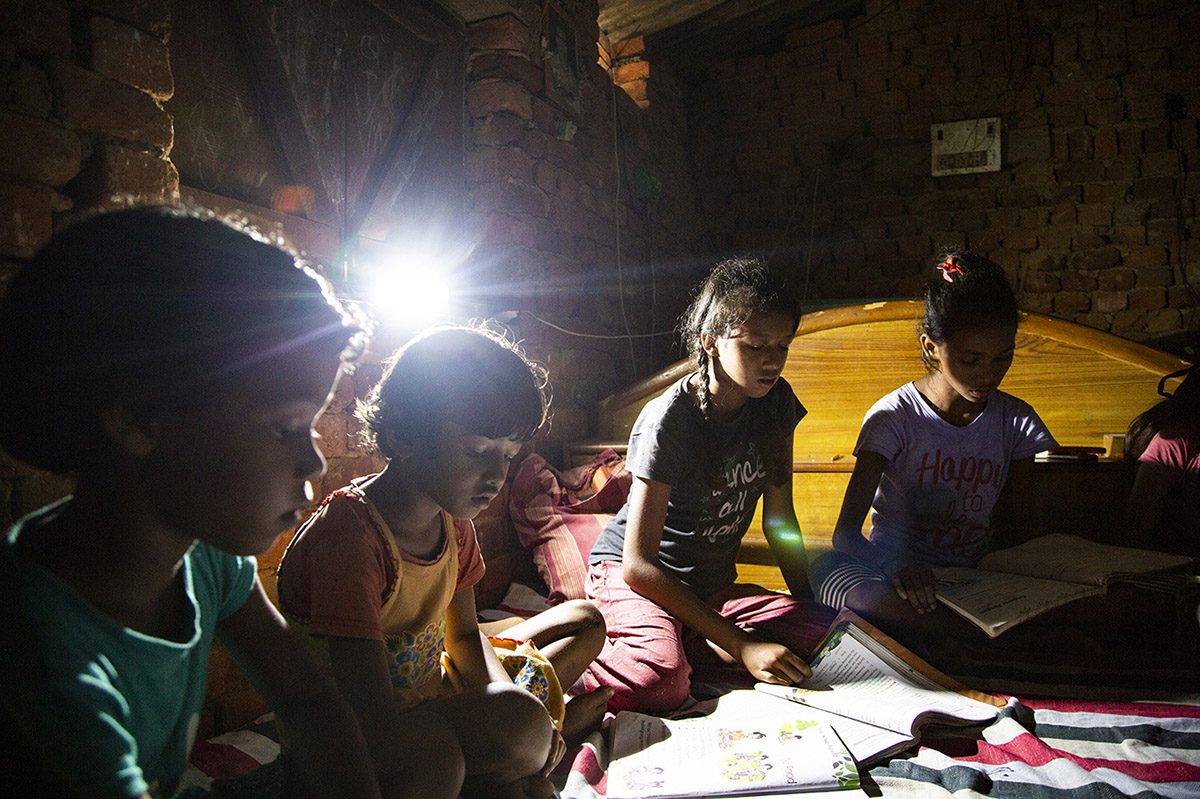 By Ritambhara Agrawal
Children studying under solar-microgrid powered LEDs in Gutwatoli village in Jharkhand.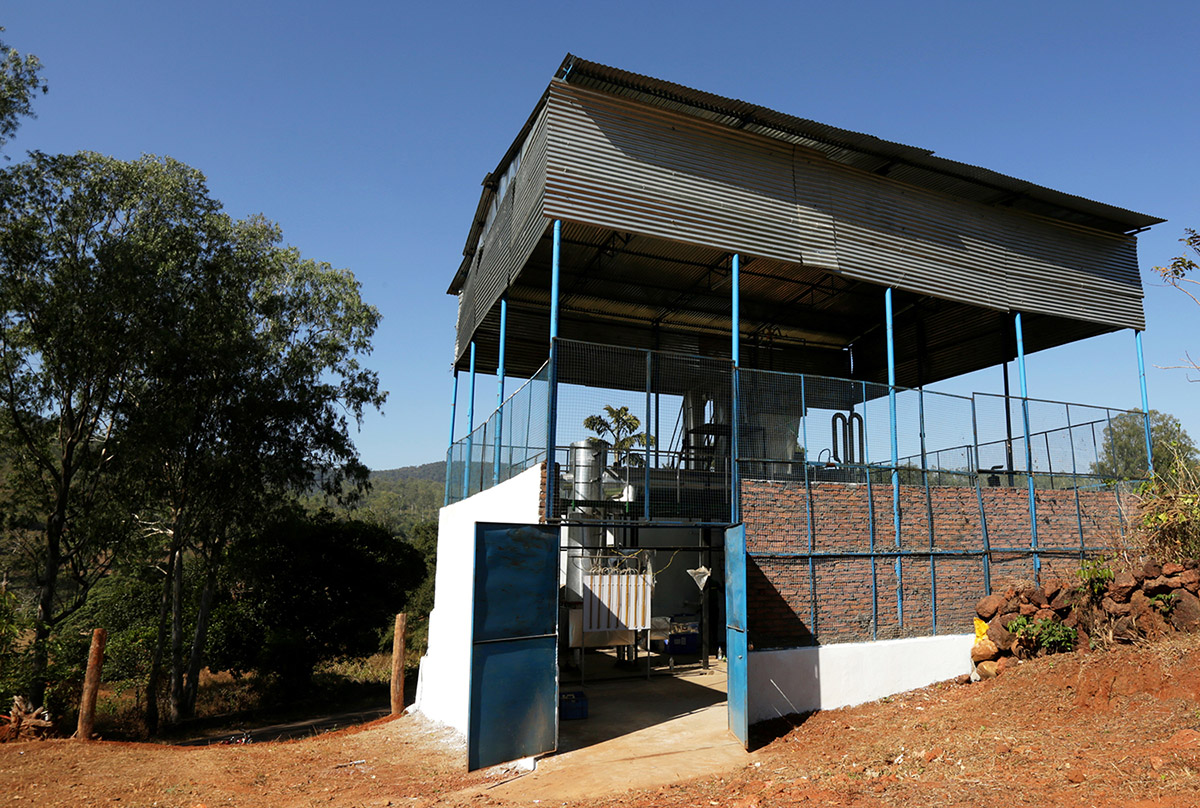 By Farrukh Raza
We took our biomass gasifier technology to the next stage. Here, the two stage biomass gasifier providing electricity to agro-cottage industry in Koraput, Odisha and
bamboo handicrafts in Satna, Madhya Pradesh.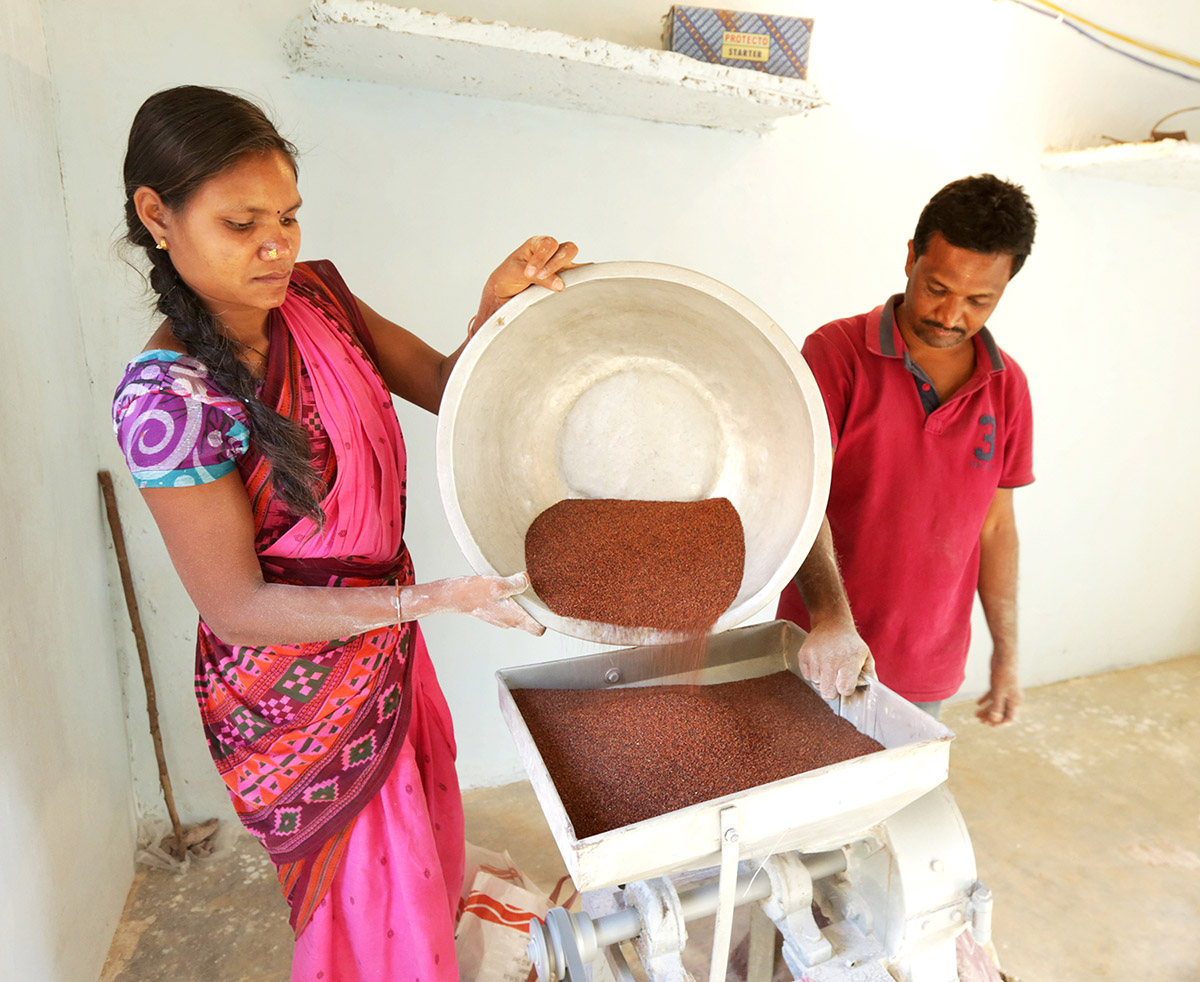 By Farrukh Raza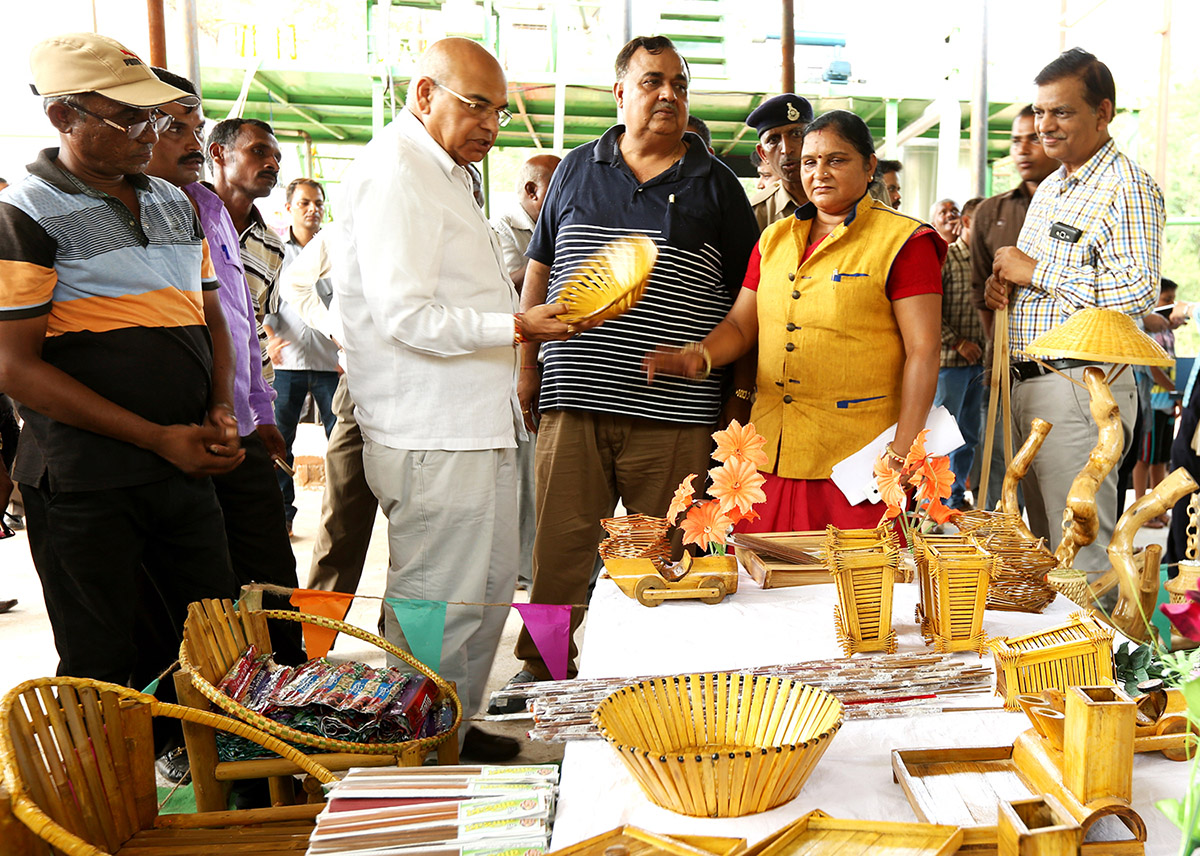 By Farrukh Raza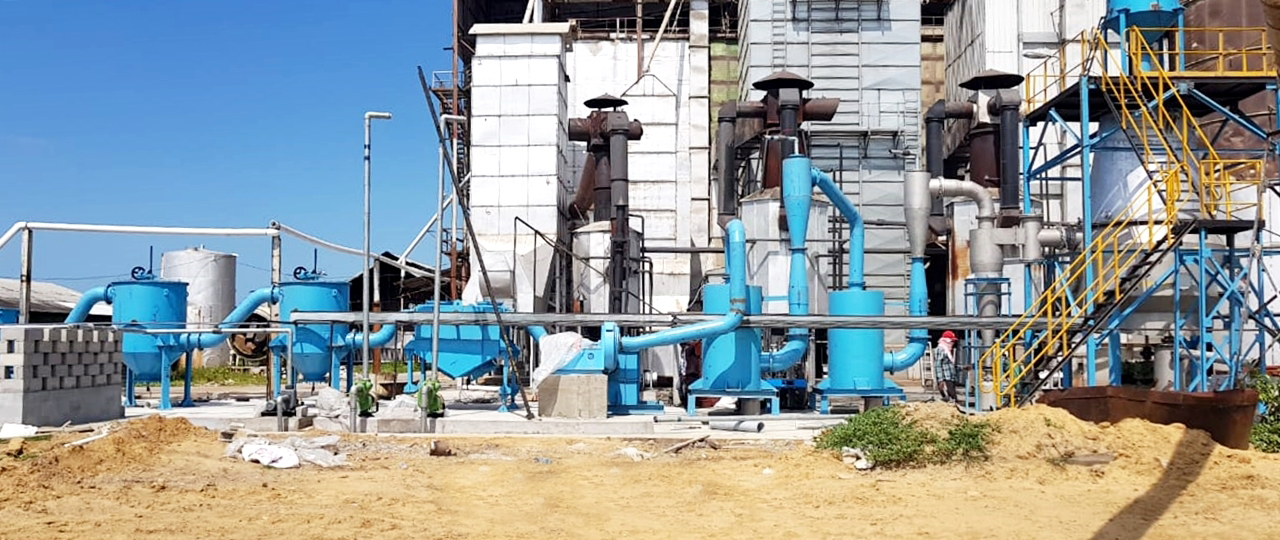 By G R Narasimha Rao
A gasifier using rice husk as fuel, powering a rice mill in Guyana. It is one
of the world's largest power gasifiers for industrial application.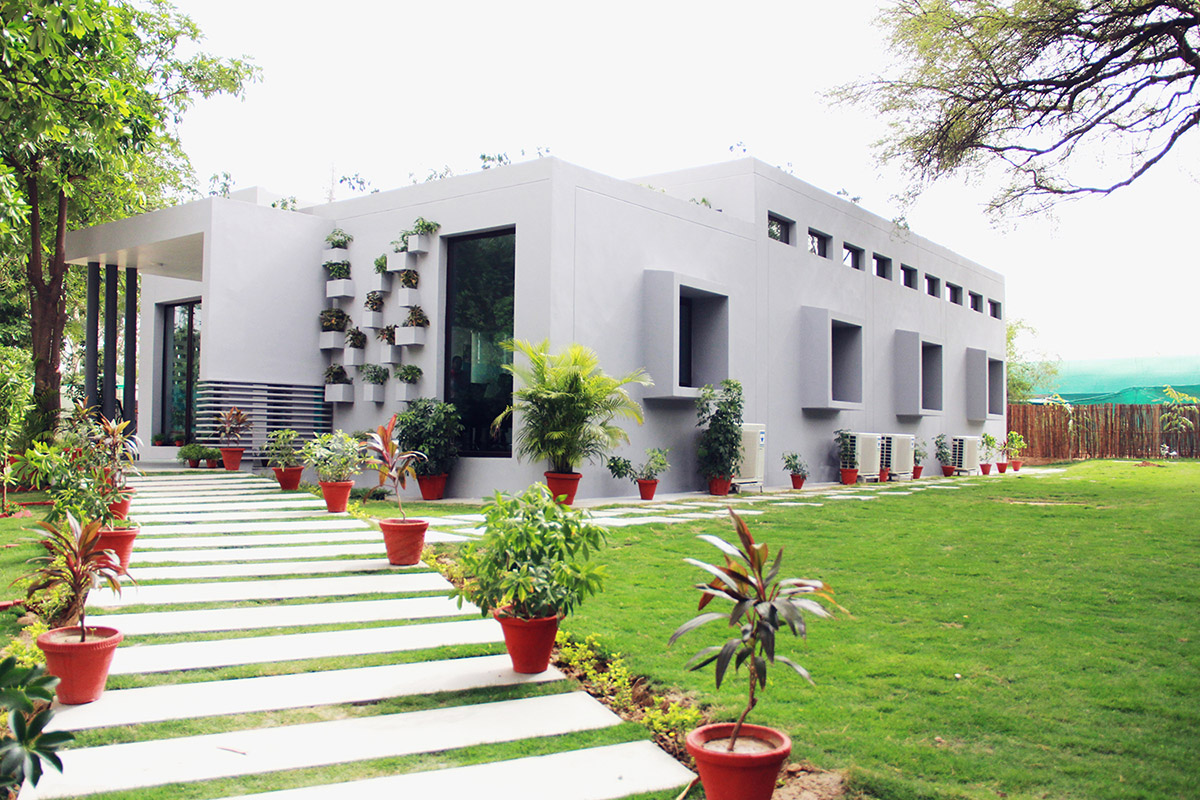 By Ritambhara Agrawal
We inaugurated the Mahindra-TERI Centre of Excellence for Sustainable Habitats. The Centre started developing solutions to reduce the energy footprint of India's real estate industry. Here, Sanjay Seth, Senior Director, TERI shows different types of building materials (to be tested at the Centre) to Mr Anand Mahindra, Chairman, Mahindra Group
and Dr. Ajay Mathur, Director General, TERI.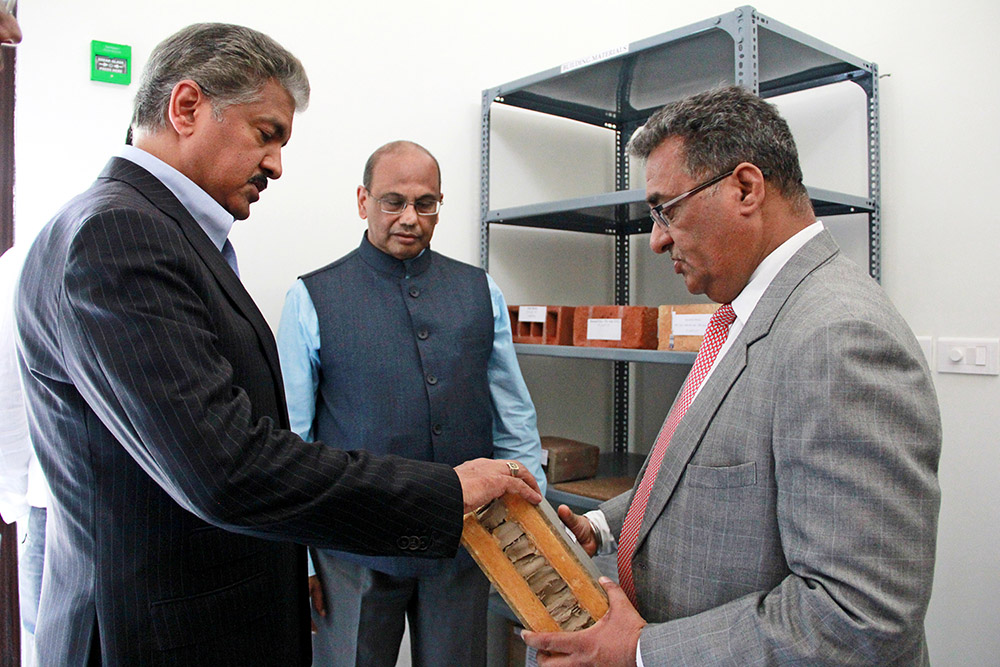 By Ritambhara Agrawal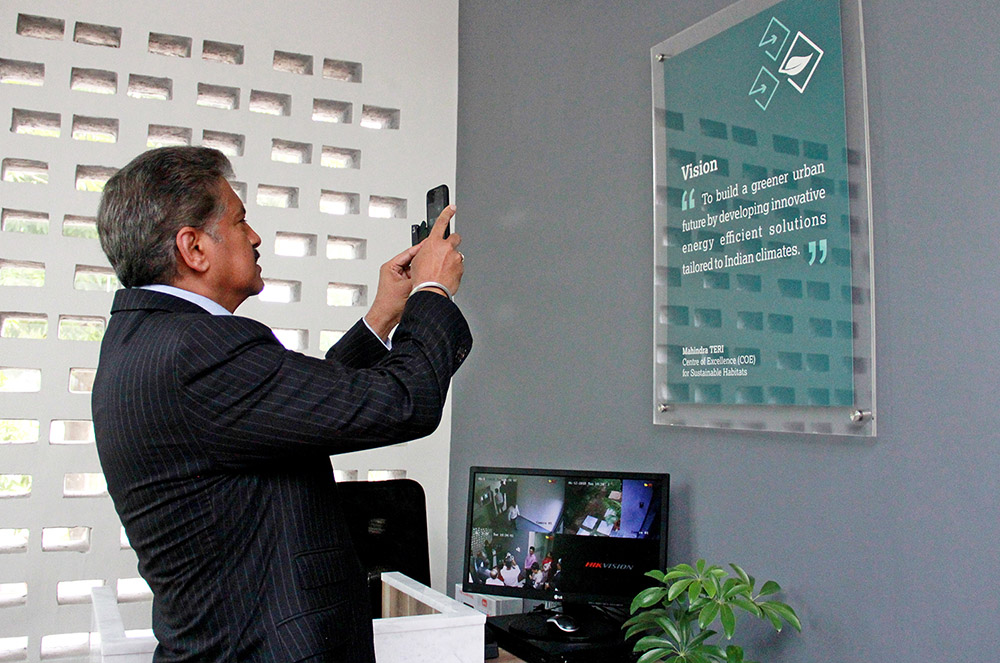 By Ritambhara Agrawal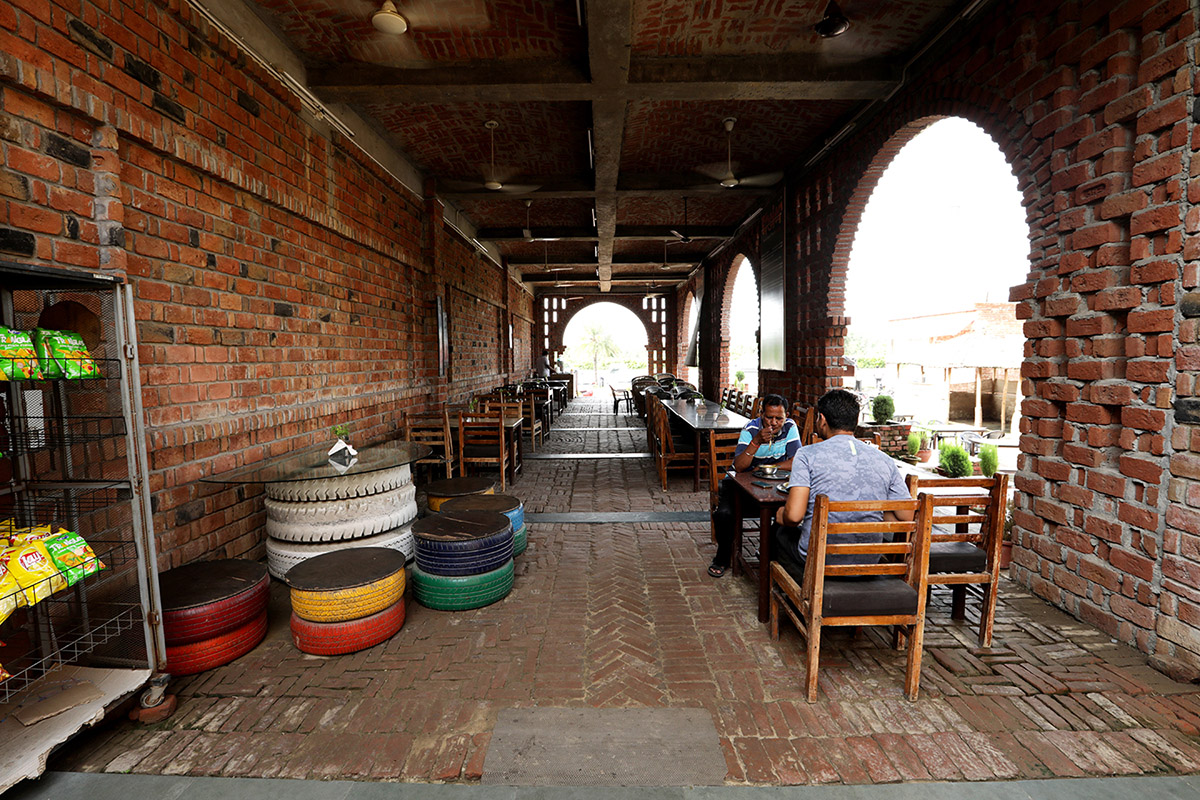 By Farrukh Raza
Bhajan Dhaba, a popular highway restaurant in Gajraula, Uttar Pradesh is in the process of certification under SVAGRIHA (a GRIHA rating variant designed for projects with a built-up area of less than 2500 sq mtr).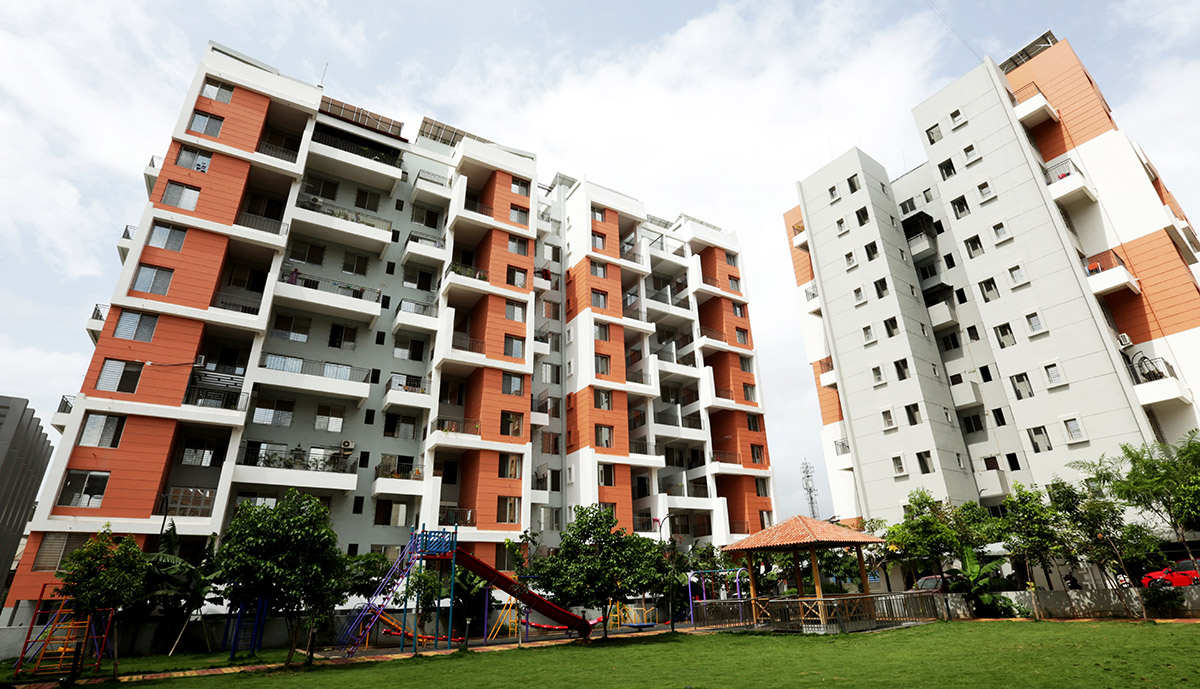 By Farrukh Raza
The Royal Orange County, a large residential complex in Pune, Maharashtra, is in reckoning for the topmost 5-star GRIHA rating.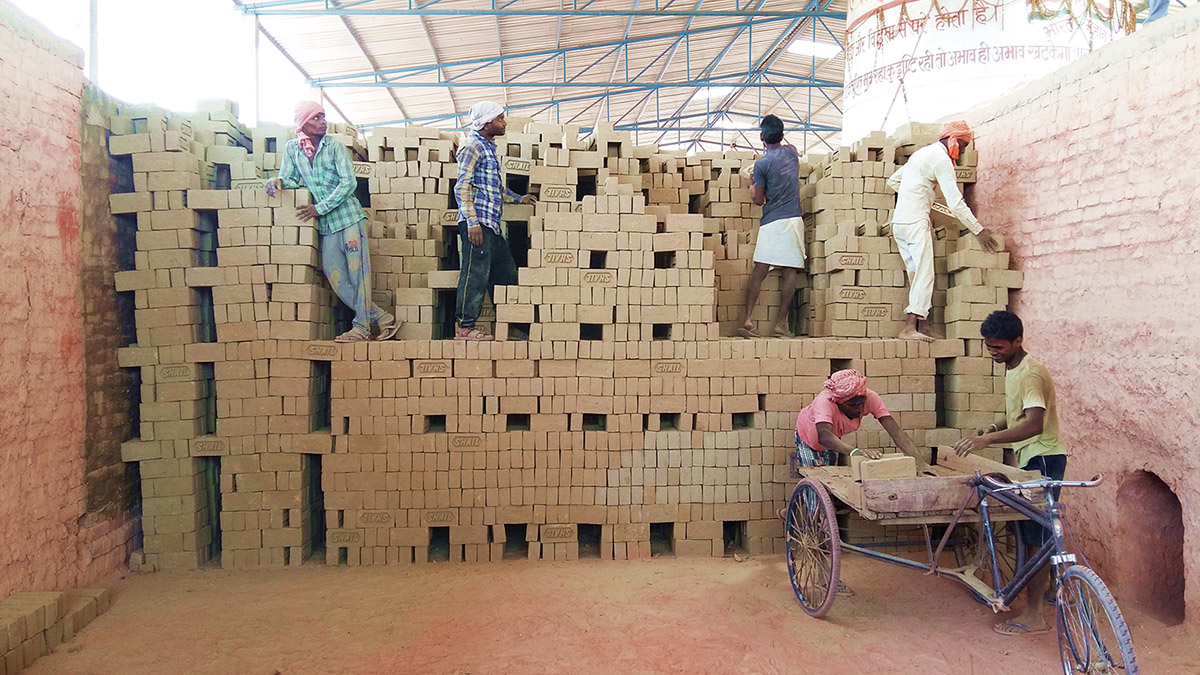 By Sachin Kumar
We introduced the zig-zag firing technology in brick kilns in Varanasi, helping to reduce their specific energy consumption by 15%.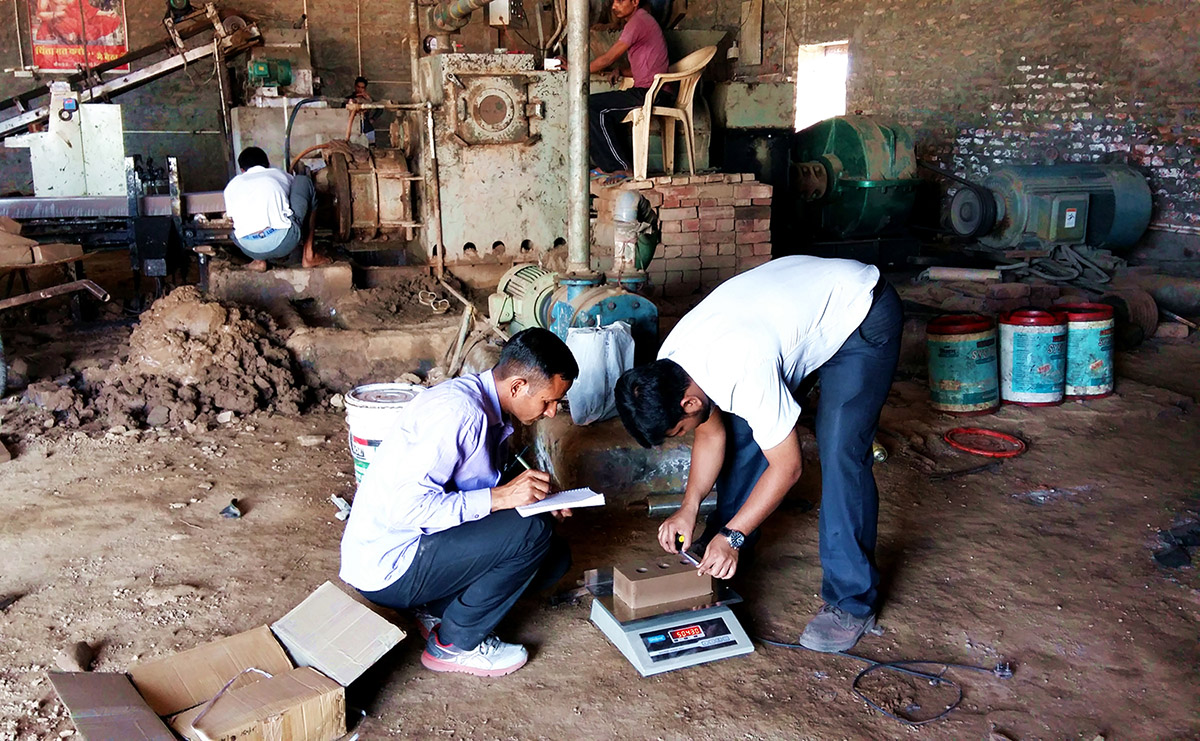 By Sachin Kumar
By Sachin Kumar
We took our work on resource efficiency to 200 SMEs in Bangladesh, Nepal and Sri Lanka. Here, helping a metal SME in Dhaka, Bangladesh to adopt cleaner production processes.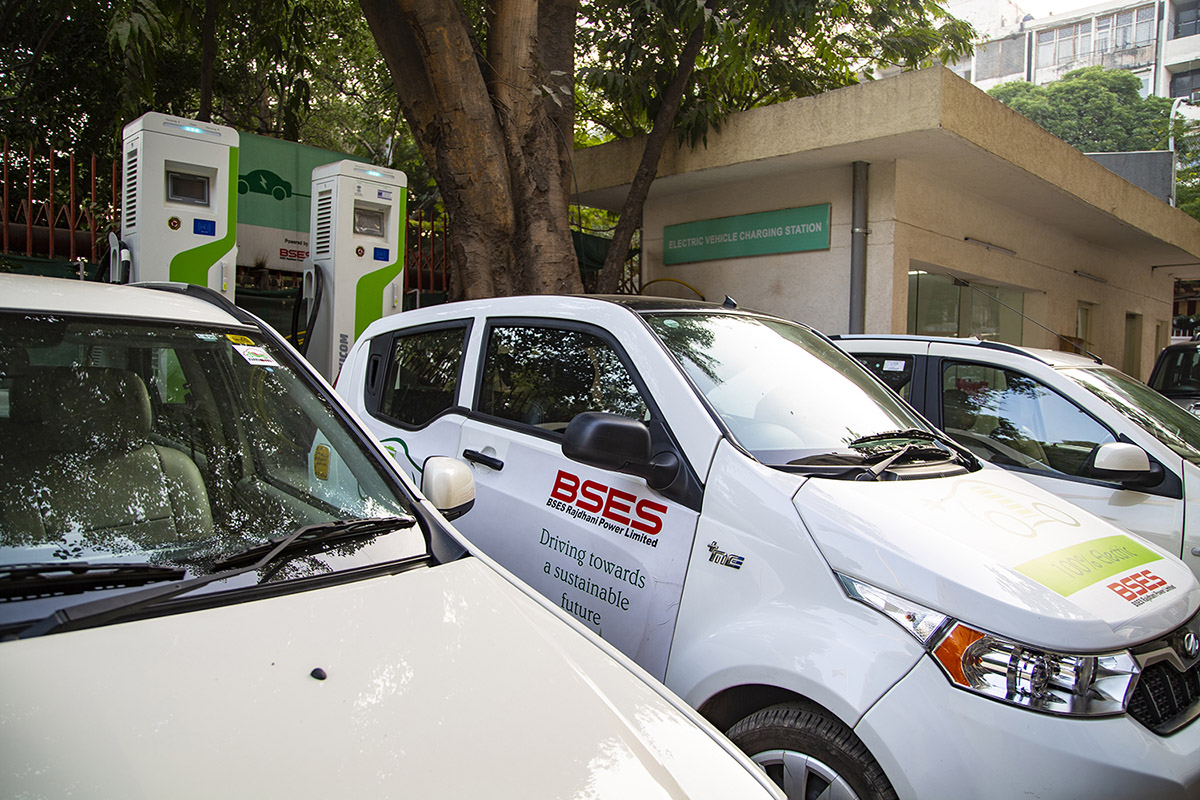 By Ritambhara Agrawal
Our assessment of integrating solar rooftops with electric vehicles led to the setting up of an EV charging station at the BSES Bhawan in New Delhi.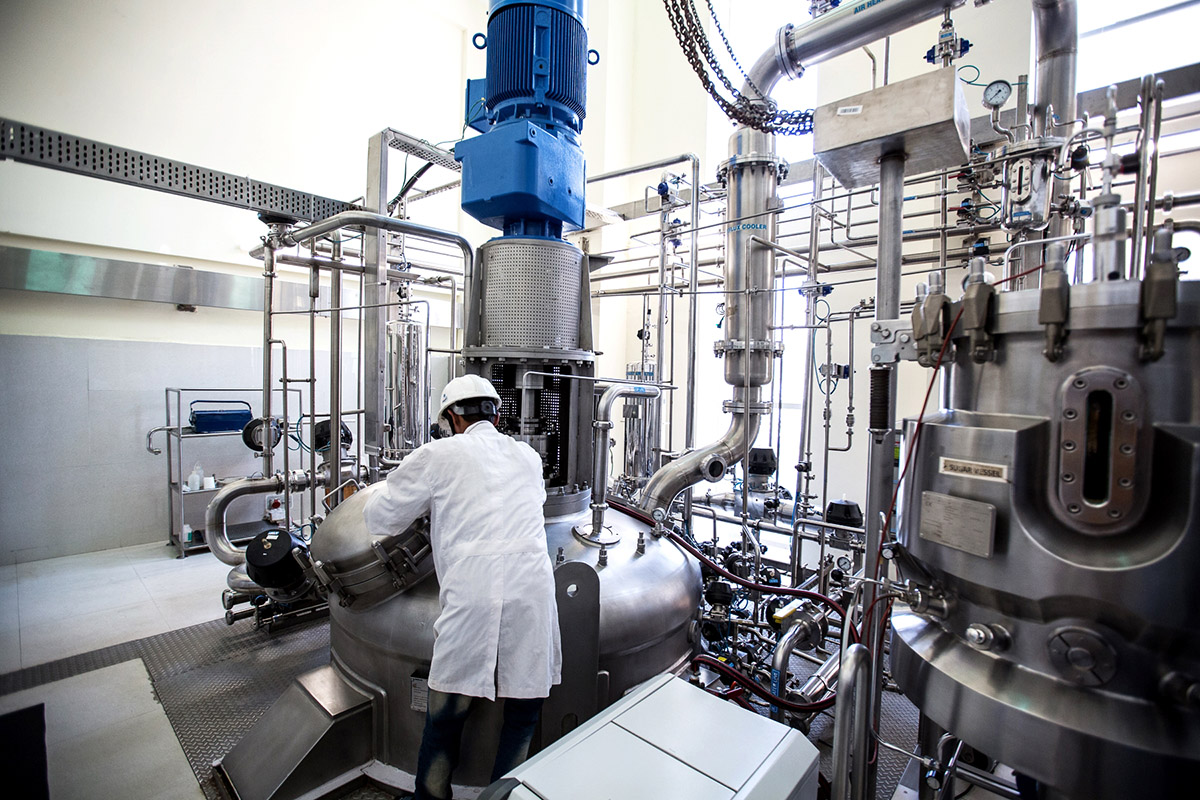 By Carmen Rachiteanu
Our facility in Gurugram, Haryana built capacity for mass-scale production of Oilzapper. The Oilzapper is being used by nearly all major oil refineries in India to clean up oil spill on land.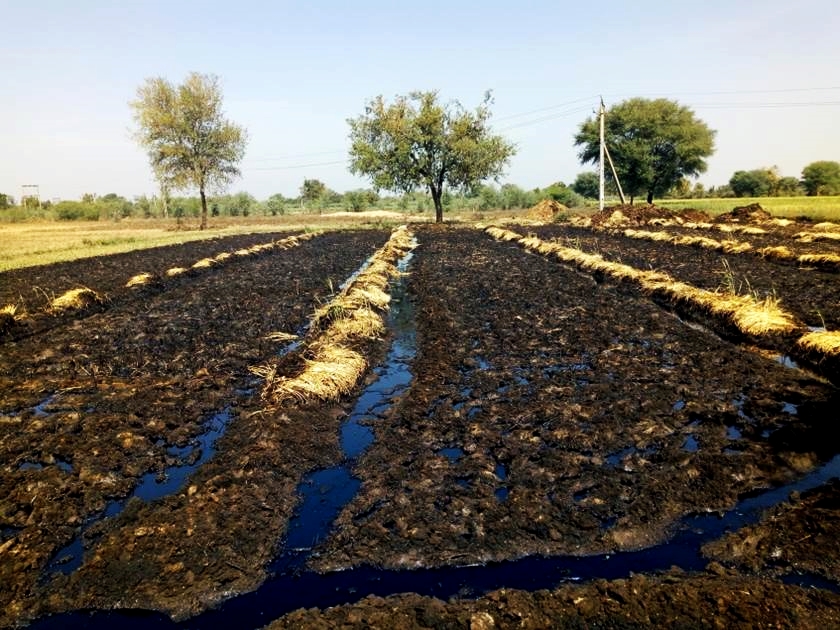 By Manish Dwivedi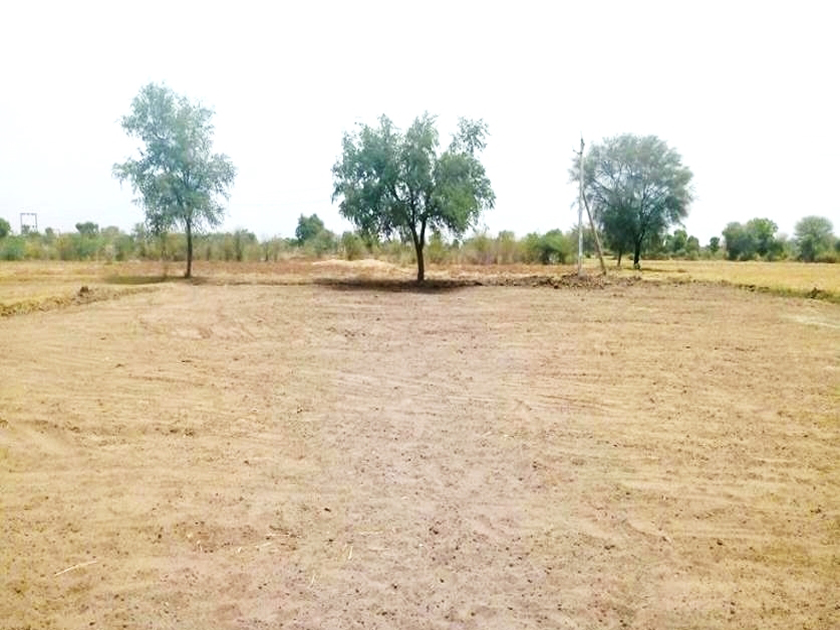 By Manish Dwivedi
Here, an Oilzapper treated field in Kalol, Gandhinagar.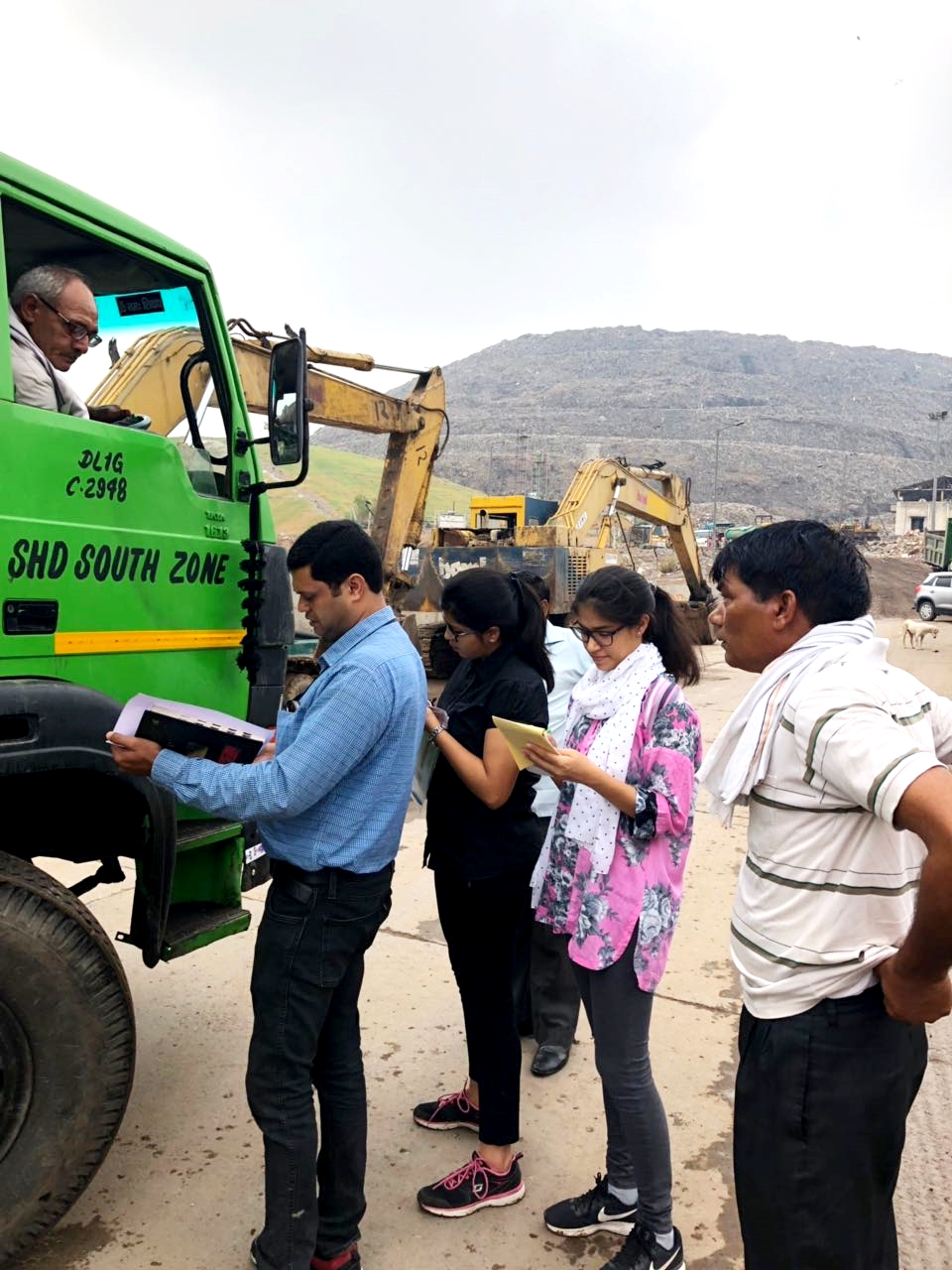 By Pallavi Gulati
We interacted with residents and waste collectors in East Delhi to prepare recommendations for a more efficient and safe waste management system
for the East Delhi Municipal Corporation.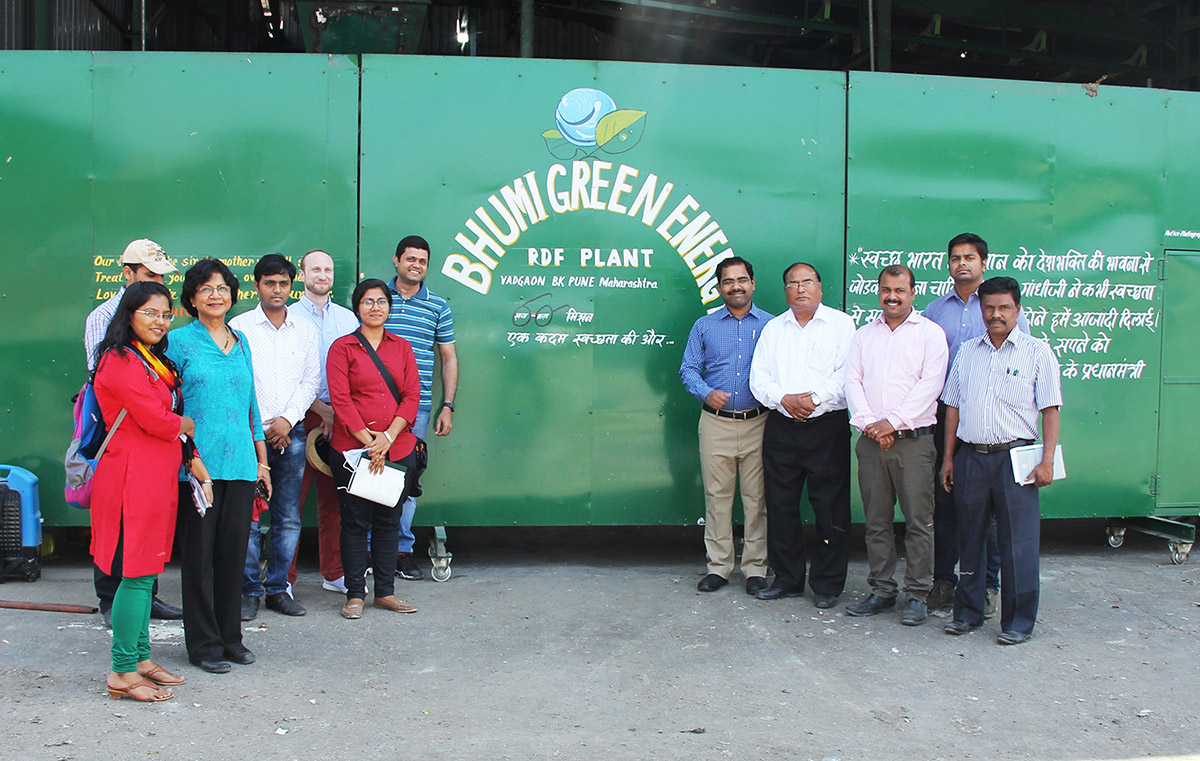 We brought together municipal officials from 6 cities to learn about best practices in waste management. Here, a site visit to Bhoomi Greens, a compost plant in Pune.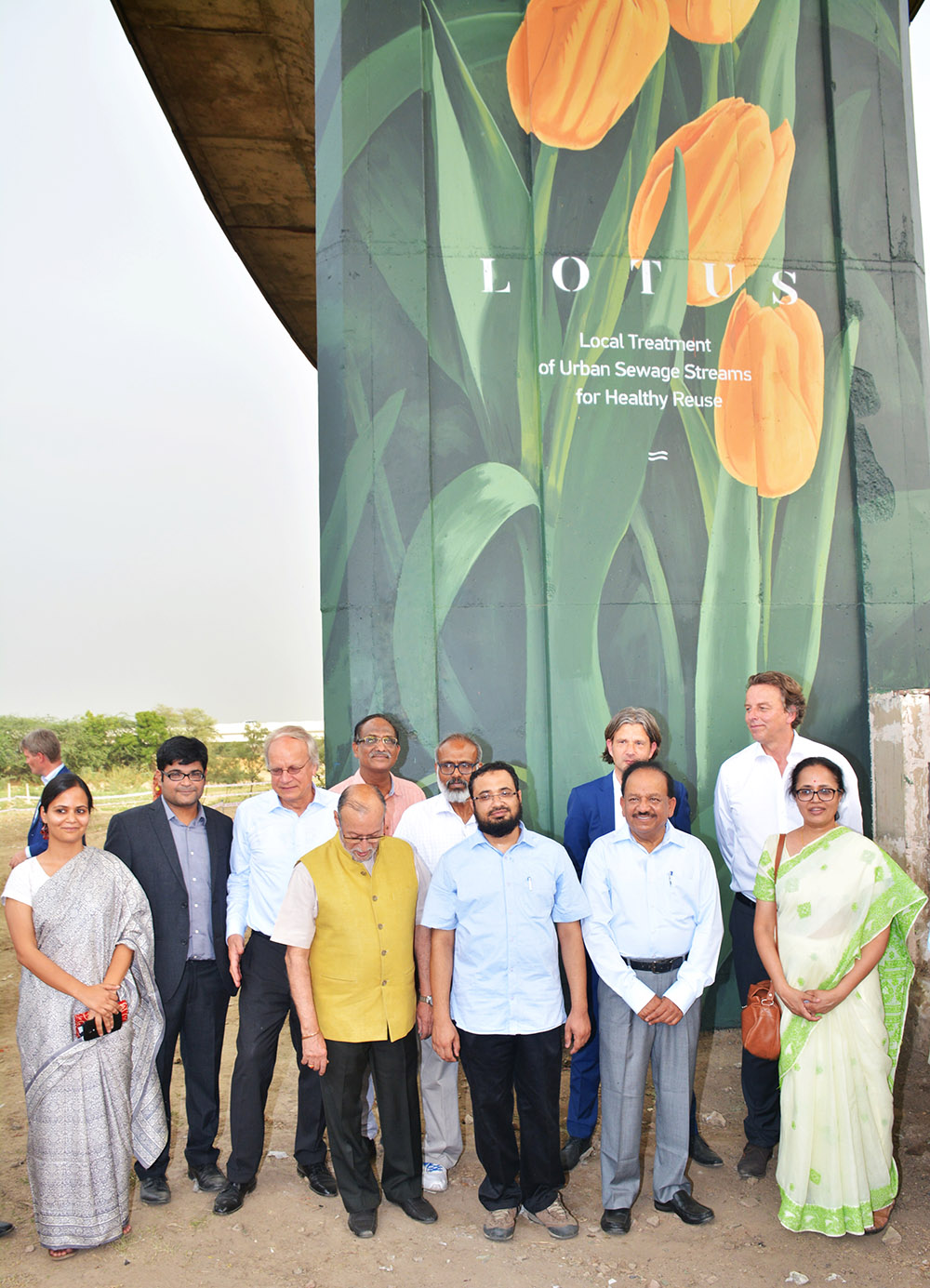 We are collaborating with a group of institutions to developed decentralized approaches to treat wastewater and recover reusable resources such as water, energy and nutrients in a pilot plant at the Barapullah drain in New Delhi.
By Joyita Ghose
Here, a household survey of the local community in Jal Vihar, New Delhi to
assess social acceptance of water re-use plans.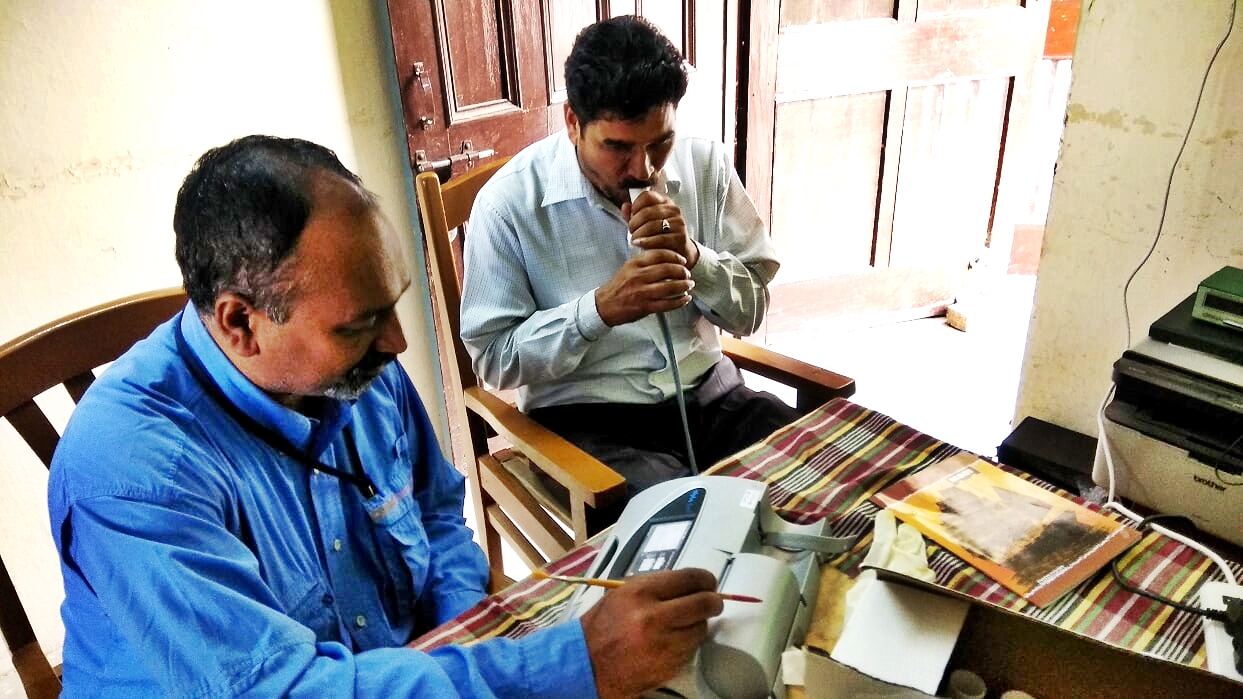 By Mahima Uttreja
While high levels of air pollution unsettled the residents of Delhi, we went to the villages of Patiala to study the impact of crop residue burning on the respiratory health of people living close to the fields.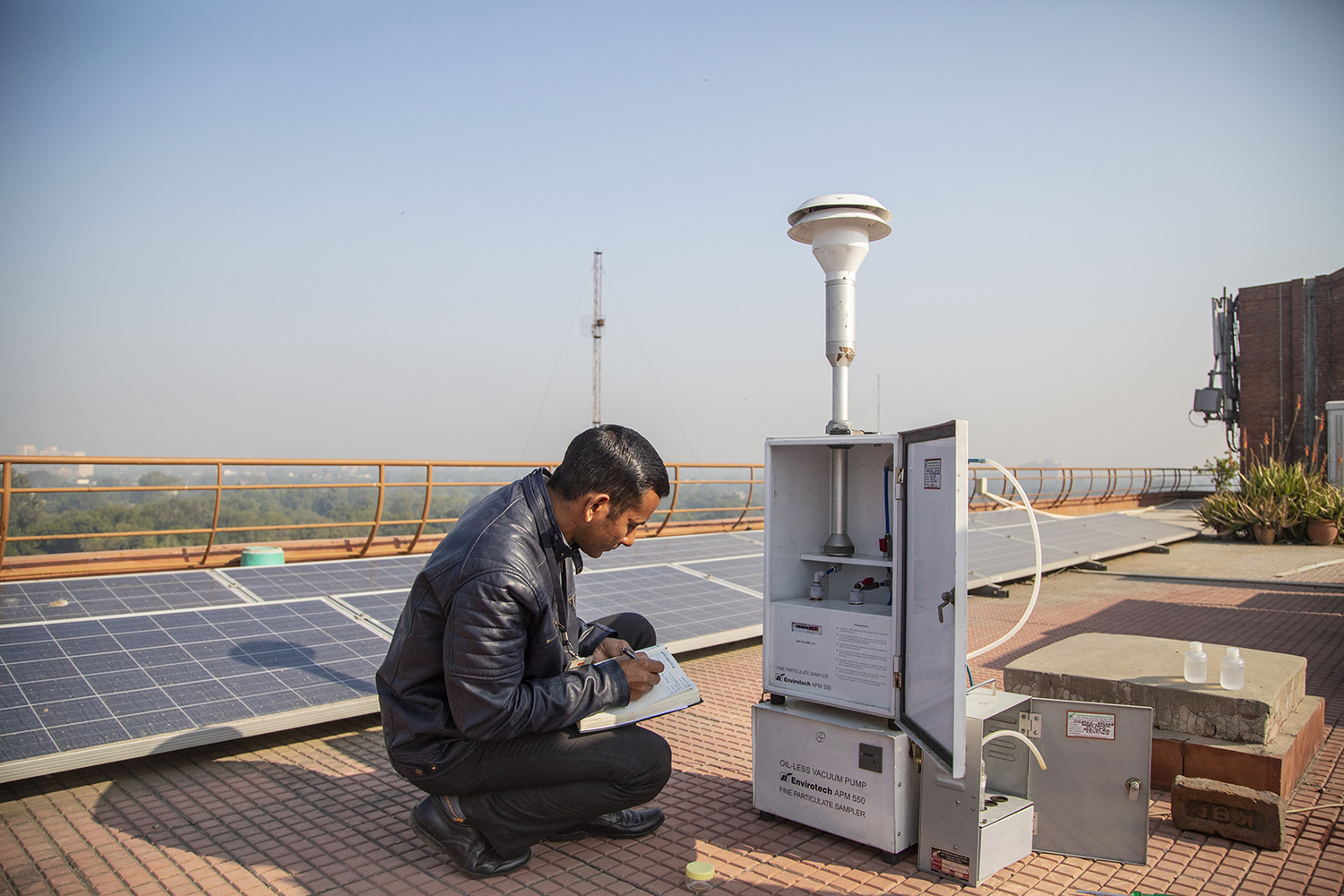 By Ritambhara Agrawal
We concluded our study on assessing the relative contribution of various sources that are worsening air pollution in Delhi NCR. The study findings give direction to decision makers to prioritize actions that can solve the problem. Here, our air quality monitoring station at India Habitat Centre in Delhi.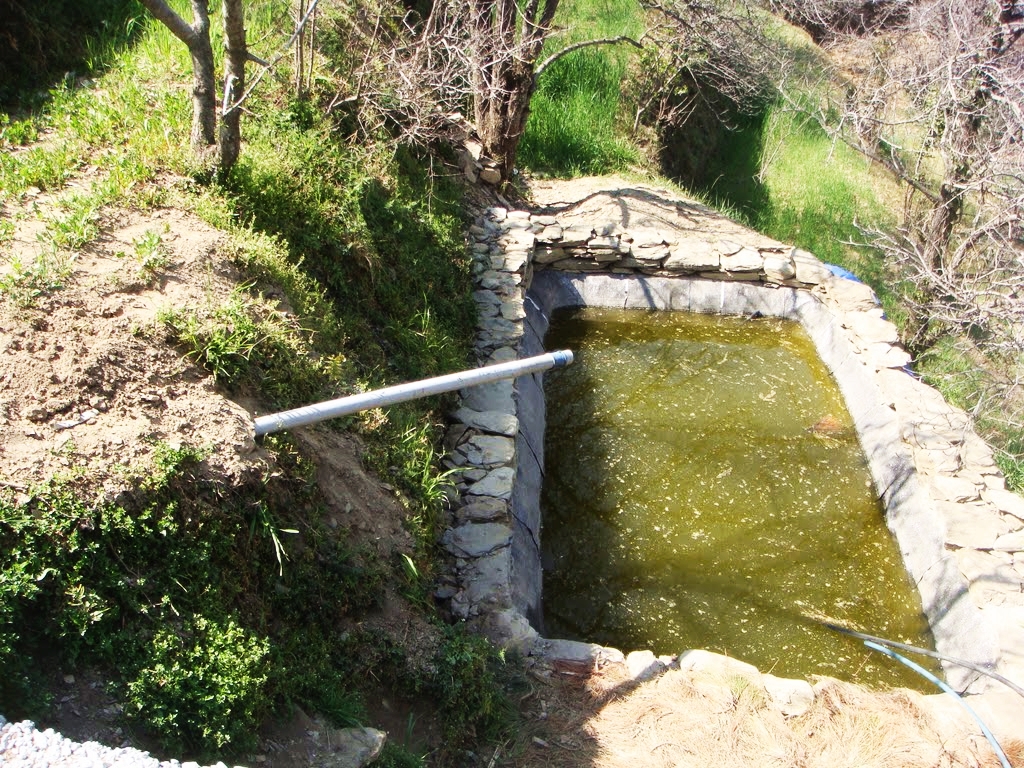 By Girdhar Sharma
We designed water harvesting solutions to suit the needs of different agro-climatic zones. In Mukteshwar, Nainital, we helped farmers with polythene lined tanks that collect rainwater from rooftops.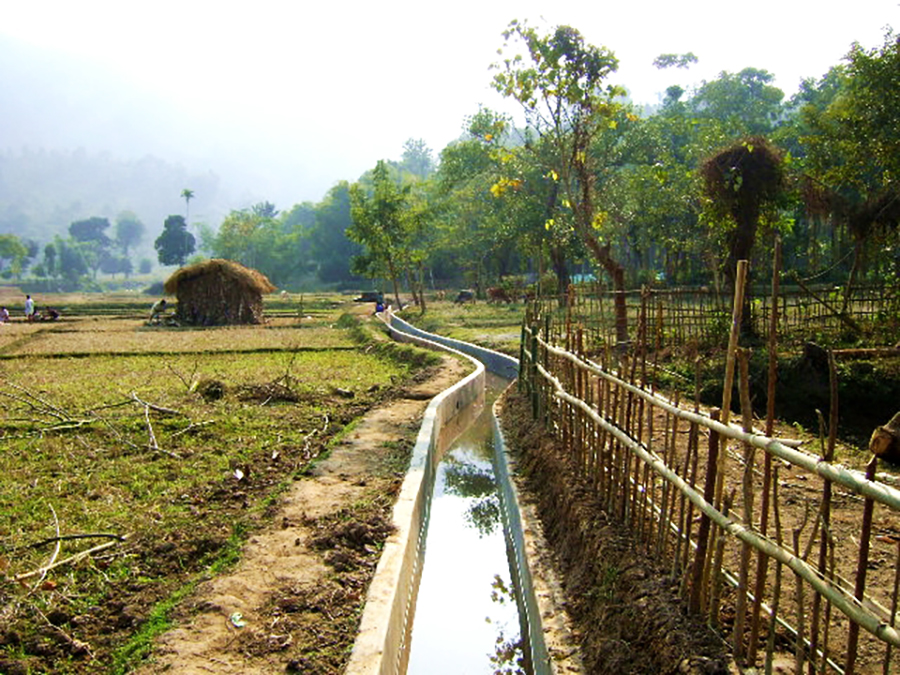 By Naba kr. Goswami
In Dakshin Dimoria village, Assam, concrete canals to channelize water to the fields while draining out the excess to avoid water logging and ruining of crops.
By Vijaykumar
We applied the Riverbank Filtration technique to provide safe drinking water to rural communities. Here, testing of soil and water sample at the banks of the Tungabhadra river
in Somalapur village in Karnataka.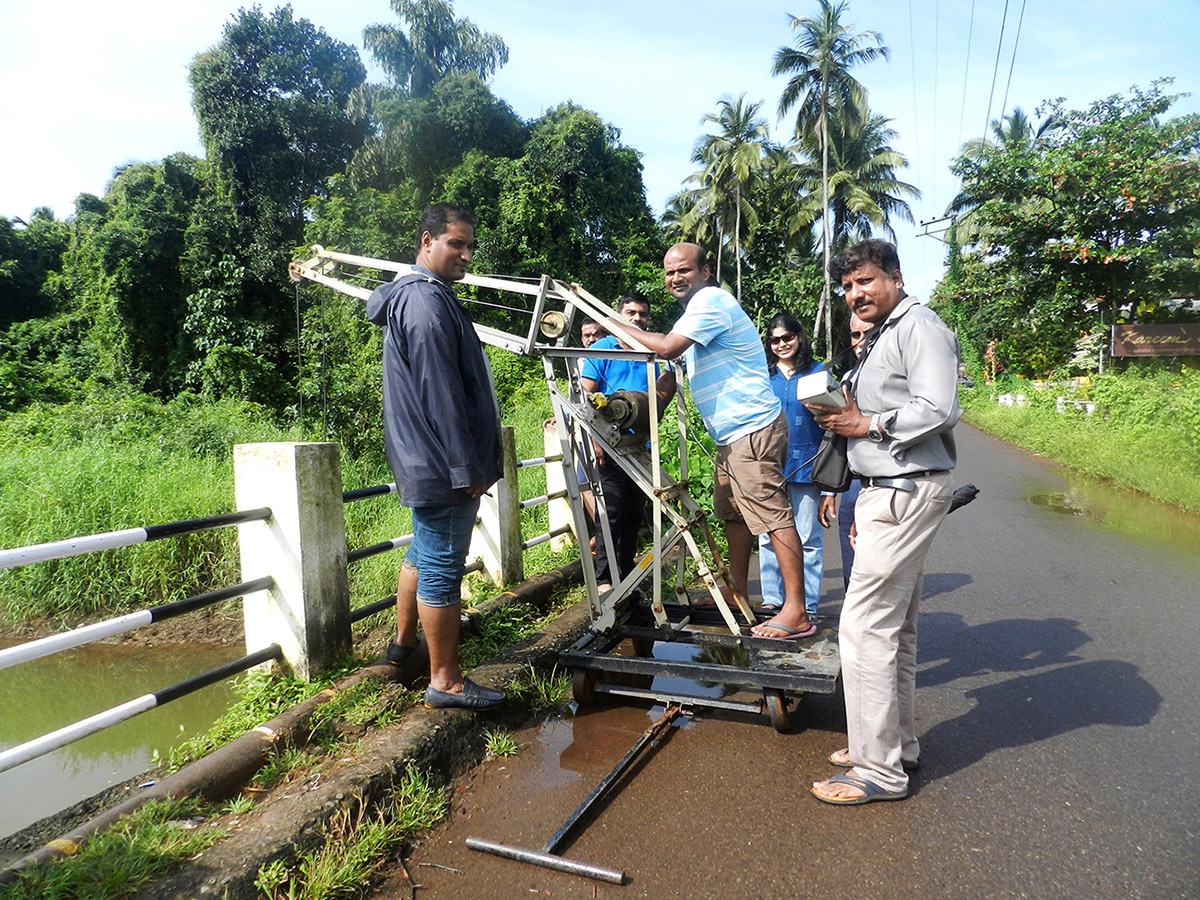 By Lewlynn D'Mello
Monitoring flow of Sal river in Goa to project future water availability scenarios in the light of climate and land-use changes.