LIVE with Water: An Indo - Dutch Water Programme
---
As part of Indo-Dutch collaboration, TERI has been working on The Local Treatment of Urban Sewage Streams for Healthy Reuse (LOTUS-HR), which will treat 10,000 litres per day of sewage water from the Barapullah drain, Delhi. Once again, the Government of the Netherlands and TERI have collaborated to execute a school education programme— 'Live with Water' to reach out to schools along the Barapullah drain.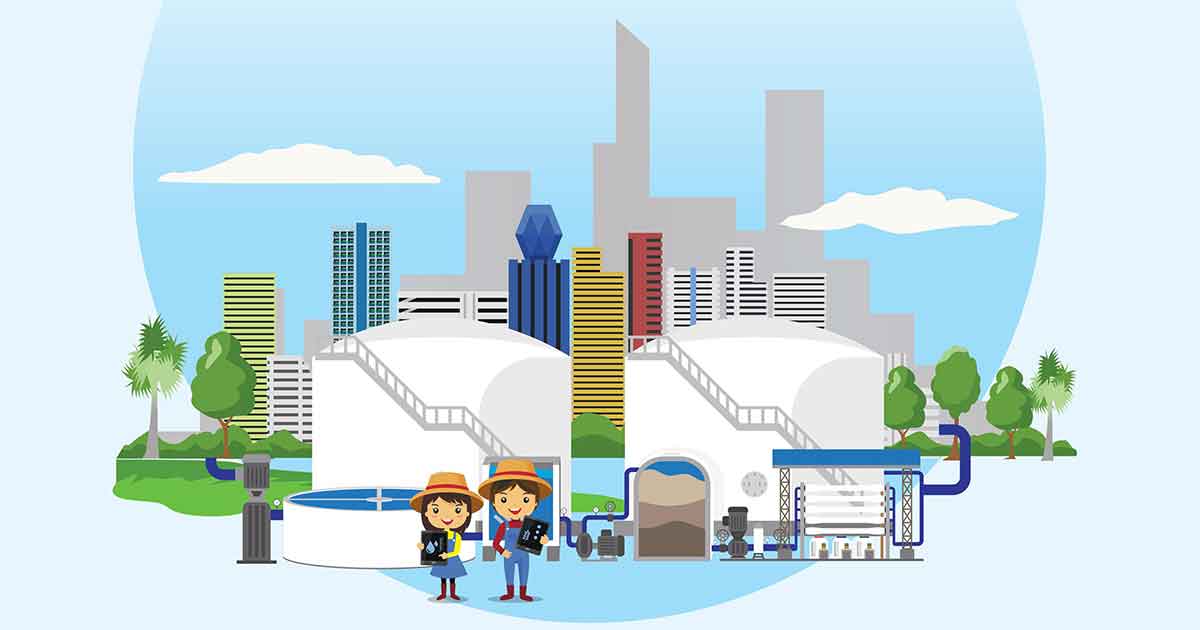 The school education programme is designed to engage and empower students of grade 6–8 on wastewater treatment and usage. This holistic programme adopts a three-pronged approach, viz., enhance knowledge, build capacity and facilitate action to increase wastewater use to meet increasing water demand for health and sanitation. The programme will provide an overview of the prevailing water scenario (both regional and national level) so as to make it relevant for the students. Moreover, it will engage them to find possible measures to innovatively use wastewater and thus reduce the demand for clean water and encourage change in attitudes and behaviour to accept treated wastewater, to put their city on a more sustainable development path. This initiative will build a cadre of sensitized and water-sensitive young people. It will also train and equip teachers to impart education on wastewater treatment and services by linking it to the school curriculum.
TERI is pleased to invite esteemed institution(s) to participate in this programme and register for the same no later than Friday, 30 April 2021.
Registration link: https://bit.ly/3jaqfSx
The programme is being steered by the Environment Education Area of TERI which works extensively with youth on issues related to environment and sustainability.
For more details, you may please contact:
Ms Neha
Fellow
Email: nehag@teri.res.in

Ms Saltnat Kazi
Fellow
Email: saltanat@teri.res.in

Ms Monmi Barua
Associate Fellow
Email: monmi.barua@teri.res.in