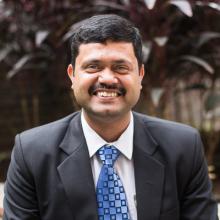 Mr Sourabh Manuja
Fellow, Centre for Waste Management
Sourabh Manuja is a fellow at The Energy and Resources Institute (TERI), working in the field or research, education, and consulting in waste management domain. He is primarily responsible for managing projects as a project in charge and handles team members working under the project to fulfil its objectives in a time-bound manner. Having around 15 years of work experience, he is an international expert in waste management domain and well renowned for his contribution in the akin domain amongst the media. He did many first of its kind of projects ranging from emission modelling for country, audits for urban local bodies and formulation of work plans to reduce short-lived climate pollutants for waste management activities. He was also awarded 'Gold Medal' by The Honorable President of India for his overall academic performance in post-graduation from a renowned institution Jamia Millia Islamia, which he pursued while continuing his job. Being an environmental activist by choice and environmental engineer by qualification, his vision to serve the mother earth and achieve sustainable development across waste management domain, drives his passion.
Till date he has published 37 research papers in various journals, seminars and conferences and has had written numerous newspapers and magazines articles. He has also authored chapters in five different books.
Along with the strong academics and professionalism, his hobby of writing and cycling keeps him mentally and physically fit. And his love for travelling exhilarates him to explore new destinations and cultures. Born and bought up in the city of locks, Aligarh in the north Indian state of Uttar Pradesh, he belongs from a business class family where he has always absorbed that 'commitment and time are most valuable' and should always be kept paramount.