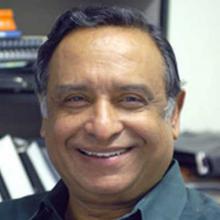 Mr C Dasgupta
Distinguished Fellow Emeritus
Mr Dasgupta, an alumnus of Delhi University had an illustrious diplomatic career as an officer with Indian Foreign Service officer from 1962 until his retirement in 2000. As Distinguished Fellow at TERI he is engaged with research on Climate Change and other global environmental issues.
As an Advisor to the Indian delegation for COP meetings since 2002, Mr Dasgupta has been among the country's top climate change negotiators and is also member of the Prime Minister's Council on Climate Change and a member of CESCR. His interests include international affairs, modern history and global environmental issues. He is also a member of the EU Round Table and a life-member of the Institute of Defence Studies & Analyses and the United Services Institute. He writes regularly for The Telegraph on foreign policy and national security issues.
In 2008, Mr Dasgupta was awarded the Padma Bhushan in recognition of his distinguished service in the field of Civil Services.
During his diplomatic career Mr Dasgupta held several important posts, including the following:
Ambassador to the EU, Belgium and Luxembourg (1996-2000);
Ambassador to China (1993-1996);
Led the Indian delegation in the negotiations leading up to UNFCCC and the Rio Summit (1992) and served as a vice-chairman of the preparatory committees for both UNFCCC and UNCED.
Additional Secretary, Ministry of External Affairs (1989-1993);
Ambassador & Deputy Permanent Representative at the United Nations,
New York (1986-1989);
High Commissioner in Tanzania (1984-1986);
High Commissioner in Singapore (1981-1983).