Global Natural Resources Conclave (GNRC) 2018
Dr Shilpi Kapur
New Delhi
---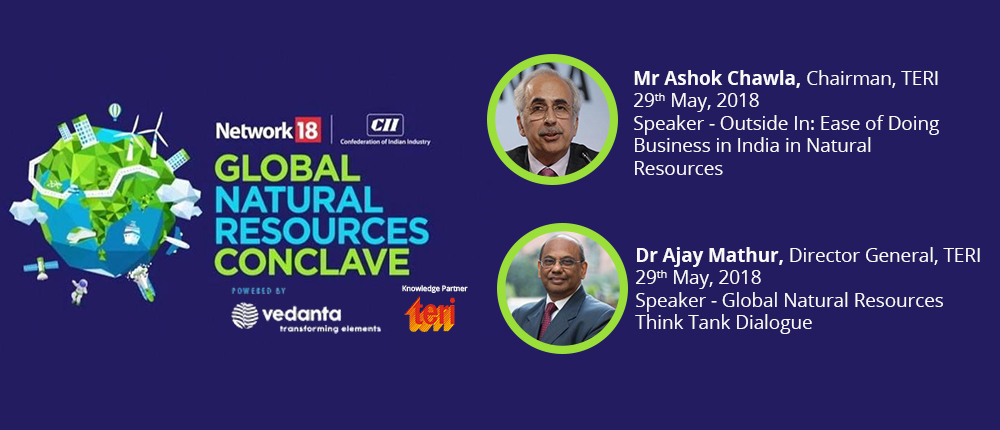 ---
India is well endowed with major minerals such as iron-ore, limestone and bauxite. However there are several challenges related to the extraction and utilization of these minerals, including environmental concerns. How can India leverage its natural resources for growth and more recently for some of its new policies such as 'Make in India'? This question was at the core of two engaging panel discussions organized in the run up to the Global Natural Resources Conclave (GNRC), to be held by Network 18 on May 28-29, 2018. TERI is collaborating with Network 18 as a knowledge partner in the Conclave.
This upcoming event will see proactive collaboration from industry leaders in the natural resources space spanning all sub-sectors including oil & natural gas, mining & minerals, power, and metals such as aluminum, copper and zinc, etc.
The core theme of the Conclave this year is leveraging natural resources for the India growth story. Mr S Vijay Kumar, Distinguished Fellow, TERI was a panellist in the discussions along with other experts Dr Arunabha Ghosh, CEO, CEEW India, Saurabh Chandra, Former Secretary, Union Ministry of Petroleum and Natural Gas, Sunil Duggal, Co-Chair, CII Mining Committee, Abhishek Kulkarni, Partner, McKinsey India, and Roberto Broca, Member, Executive Committee, WEF, who joined in through video link.
In the first discussion, panellists discussed ways to ensure resource security by increasing the range of minerals India produces. This would include providing incentives to the private sector to encourage mineral exploration as a standalone activity, something that the current legal framework doesn't have a provision for, said the panellists. They pointed out that as all mineral concessions are given out through the auction process, exploration is disincentivised and in particular there is no encouragement for FDI in exploration (along with the induction of latest technologies).
---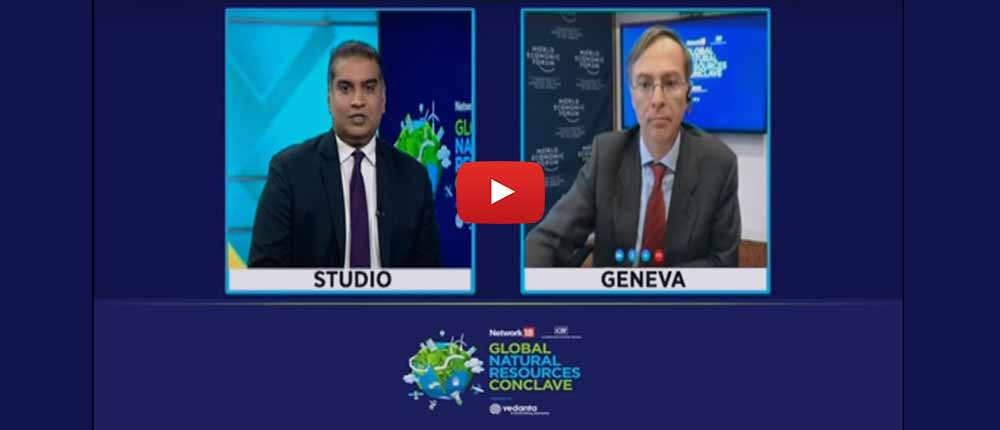 ---
The second panel discussion took the subject further to oil and gas resources. The session covered learning from global best practices in mining and exploration and big data management in metallic minerals and petroleum resources. The panellists suggested that India needs to study and adapt many of these practices from several European countries apart from Australia and Canada.
They added that addressing the social and environmental concerns in relation to mining is very important in order to ensure that local communities are not worse off. For this, the potential of the newly introduced mechanism of using District Mineral Foundations for local infrastructure development was also stressed on.
All of this falls under the purview of multiple bodies and hence the need for an integrated approach to development of natural resources was touched upon. According to the panellists, this would involve ensuring coordination among various ministries concerned with natural resources and integration between the Central and state governments to properly regulate the sector and make best use of available data.
---